---
Limited mobility caused by the lockdown in many parts of the country and the world prompted PLDT Inc. to revise its capital expenditures (capex) forecast for 2020, with executives saying that it may spend 25 percent less than the original outlay.
Manuel V. Pangilinan, who chairs the telco, said capex for the year may settle at around P63 billion, a P20-billion reduction from the programmed P83-billion capital for 2020.
This decision came as the company's sources of materials for its infrastructure build have limited shipments. This is exacerbated by the fact that lockdowns on different levels have been imposed in various areas in the Philippines.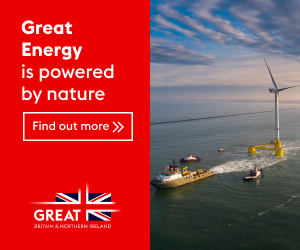 "It's not a choice. It's because during this period, we are quite a bit of frontlines on the network and IT side, and it doesn't mean that the work stopped completely," he said. "Of course, we would like to build as much as we can."
Digital services are rising steadily during the coronavirus disease (Covid-19) pandemic. Today, Filipinos are now more glued on their mobile devices and are availing of various services such as e-commerce, online food delivery, and digital health checkups, among others.
On its own, the telco titan saw a 25-percent increase in demand, measured in data usage, during this period. The existing network, Smart Communications Inc. President Alfredo S. Panlilio said, is able to accommodate the growing traffic despite the limited works brought about by restrictions in people's movements.
"We saw a 20-percent to 25-percent increase in traffic, but our network has held really well. The decision in the past two years to invest in a resilient network paid off. We are able to manage the rise in demand," he said.
Joachim Horn, the chief technology and information adviser at the company, affirmed this, noting that despite the limitations in infrastructure build, his group will continue with its efforts to further beef up its networks.
"Priority No. 1 is to keep the network at a very good experience. Demand has shifted to home, and we are increasing capacities there. We will also build more capacity towards the fiber to home. Capacity and experience will remain No. 1," he said.
Given this shift in demand from wireless consumer to home broadband, the company will spend bulk of the capital outlays to build more capacities for its fixed wireless and fixed broadband services.
Horn noted that given the opportunity, his group may still spend the original capital expenditures program for 2020.
The company also sees varying degrees of opportunities in three key areas, namely, home broadband, wireless consumer, and enterprise.
On the enterprise side, PLDT is looking at servicing companies that have been and will implement work-from-home arrangements. For wireless, the company is banking on the need for mobile data. And for home broadband, capitalize on the demand for home connectivity.
Despite this, Pangilinan declined to give his outlook for 2020.
"We're finding out that it's becoming a very complex environment for us to work in," he said, noting that there maybe spillovers from the revenue growth momentum that the group experienced in the last few quarters.
PLDT saw its profits declining by 12 percent to P5.9 billion in the first quarter of 2020, from P6.7 billion the year prior due to the losses it incurred both from its shares in German tech company Rocket Internet and in financial technology company Voyager Innovations Inc.
Its telco core income was also lower by 5 percent to P6.9 billion from P7.2 billion, as it ramped up spending on its network development programs during the said quarter, coupled with an "exceptionally high" telco core income the year prior, when it incurred lower operating costs.
The company's top line was at an all-time high of P41.5 billion during the first three months of 2020, a 9-percent increase from P37.9 billion the year prior, as data and broadband services, particularly its wireless network, persisted on a growth path. Data now accounts for 71 percent of the company's total revenues.