---
TOKYO 2020 President Yoshirō Mori claimed the Olympic and Paralympic Games would be "scrapped" if they could not be held next year.
Competition was postponed until 2021 last month due to the coronavirus pandemic, with the Olympics set to take place from July 23 to August 8 and the Paralympics scheduled for August 24 to September 5.
There are concerns that the pandemic may still be an issue next year, however.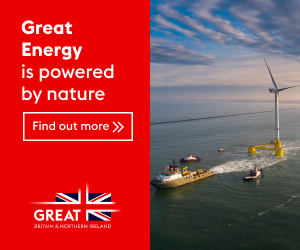 In an interview with Japanese sports newspaper Nikkan Sports, Mori was asked whether Tokyo 2020 would be delayed again if it could not take place in 2021.
"No," Mori said. "In that case, the Olympics will be scrapped.
"We have delayed the Olympics until next summer after we will have won the battle. The Olympics would be much more valuable than any Olympics in the past if we could go ahead with it after winning this battle," he said.
"We have to believe this otherwise our hard work and efforts will not be rewarded," he added.
Mori has already warned that the Games could not be rescheduled again, while International Olympic Committee (IOC) member Richard Pound recently said he believed 2021 will be the only chance for Tokyo 2020 to take place.
Japan Medical Association President Yoshitake Yokokura has added fuel to the fire, claiming Tokyo 2020 could not be held next year if a vaccine against coronavirus has not been developed.
"My opinion is that it will be hard to host them unless an effective vaccine is developed," he said, as reported by Kyodo News. "The global state of infections at that particular time will be a key issue. It will be difficult even if the situation in Japan has become better if infections continue to spread abroad."
The cost of the postponed Tokyo 2020 is also expected to be an issue.
Neither the IOC nor Tokyo 2020 have given any details regarding the cost of postponing the Games, although it has been reported it could be as high as $3 billion.
In his interview with Nikkan Sports, Mori suggested the Olympics and Paralympics may share Opening and Closing Ceremonies to save costs.
There are normally separate ceremonies for each event. Tickets have already been sold for all four ceremonies, however, complicating Mori's idea.
The medical community in Japan is moving toward a consensus that holding next year's Tokyo Olympics may hinge on finding a coronavirus vaccine.
Yokokura said in a video media conference that the Olympics were possible only if the infections were under control, not only in Japan, but globally.
He did not say whether he opposes the Olympics without vaccines. A Japanese professor of infectious disease said last week he was also skeptical the Olympics could open in 15 months.
"I am very pessimistic about holding the Olympics Games next summer unless you hold the Olympic Games in a totally different structure such as no audience, or a very limited participation," said Kentaro Iwata, professor of infectious disease at Kobe University.
Devi Sridhar, a professor of Global Health at the University of Edinburgh, also said holding the Olympics may depend on finding a vaccine. This could also apply to the 2022 Beijing Winter Olympics in China, where the coronavirus was first detected.
She said a vaccine was "optimistically 12 to 18 months away."
"Science is just half the battle," Sridhar said in an e-mail to The Associated Press. "The other half is manufacturing enough doses and getting these into people across the world. How would prioritization be done?"
She asked who would get the vaccine first, health workers, those working with the vulnerable or the elderly, or the elderly themselves. Sridhar said it was unclear how young, strong, Olympic athletes would "fit" into the "priority process."
"I'm sure there is going to be some innovative thinking about how to combine safety of athletes, their coaches and teams, with the awareness that sports play a crucial role for the world—for economic reasons, but also socially," she said.
Masa Takaya, a spokesman for the Tokyo Olympics, said he was aware of the comments from the head of the Japan Medical Association.
"We understand there are a variety of insights, opinions around the possibility of hosting the games next year," Takaya said. "Some medical experts are also expressing that it is too early to made a judgment."
There will a push from many quarters to hold the Olympics next year—vaccine or no vaccine, fans or no fans.
"This is placing tremendous pressure on all involved to devise an acceptable, rather than optimal solution," David Carter, who teaches sports business at the University of Southern California, said in an e-mail to the AP. "Add to this the unwavering importance the IOC places on its brand, and the uncertainty in terms of public health and you find yourself with international sports' version of a Rubik's cube."
Insidethegames and AP