As technology, innovation, and industry continue to grow at a steady pace, companies have set their focus on proactively combatting environmental issues and climate change, both for their customers, as well as their corporate social responsibility. One of the biggest, perhaps most dangerous issue is air pollution. In fact, the European Heart Journal announced 8.8 million annual premature deaths from air pollution. This number is more than 6 million deaths caused by smoking each year.
In May 2018, WHO reported that 9 out of 10 people breathe air containing high levels of pollutants while in January 2019, Unicef announced that over 130,000 children die every year because of air pollution. In particular, Asean member-states, such as Vietnam and Indonesia are suffering from fine dust. According to the "World Air Quality 2018 Report" published by AirVisual, an air quality monitoring web site, Indonesia ranked 10th and Hanoi ranked 12th in the overall global ranking for air pollution in Asean. On the local front, the volcanic particles from Taal Volcano's recent phreatic explosion have greatly impacted the air quality in Luzon for the worse.
Recognizing the immediate need for clean air, especially in institutions where there's always large groups of people for long periods of time, LG launches their new air purifying cassettes that have exercised the company's technological capabilities and enable to filter out the smallest particles among the conventional products in the market. LG's new air purifying cassettes will be good news not only for hospitals, schools, kindergartens, and nursing facilities for air purification but also for building owners of retail shops and restaurants. LG offers more choices to building owners and consultants with the new 1 Way and 4 Way cassette options, which gives them the versatility to pick based on design or budget considerations.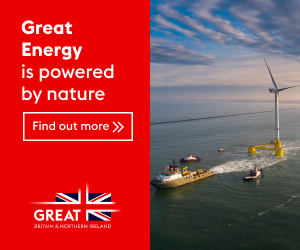 Both of the new LG cassettes feature the 4-step air purification process: pre-filter, dust electrification, ultrafine dust filter, and deodorization filter. In the first step, the multilayer structure of pre-filter removes the particle, which has 2.5x higher efficiency than general pre-filters. Next up, dust electrification increases the electrostatic force of particles, improving the filter's collecting efficiency. Third is eliminating even the slightest dust level of PM1.0 ultrafine particles with the ultrafine dust filter. Last, deodorization filter removes odor and harmful gases with high-efficiency gas absorption technology.
To find out more about the new 4 Way cassette, please visit LG's Global Air Solutions microsite.