---
NO one saw it coming, this insidious virus that upended our everyday lives and brought all that we knew as "normal" to a halt. Suddenly we are at war, not against a world power but against a vicious, unseen enemy. An alien invader might as well have set foot on this planet, the way this global pandemic is assaulting countries, with some more battered than others.
By now everyone knows that the novel coronavirus of 2019, tagged as Covid-19, has infected not only the unknown masses but also high-profile folks—from members of royalty to world leaders to celebrities. Here in the Philippines, Covid-19 has afflicted not just a few politicians and government officials, driving a slew of senators, mayors, and other public servants into self-isolation—or hospital ICUs. Sadly, it has also claimed the lives of doctors, nurses, and other health-care workers and remains a threat to those who are still in the trenches.
They say that a crisis brings out the best or worst in people. We may become selfless and more compassionate, more resourceful and creative, and learn to trust in Divine Providence. Or we may turn fearful and paranoid, and a threat to other people, sometimes even to ourselves.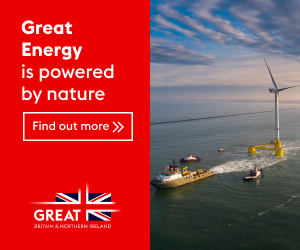 As we go through this ordeal, however, I choose to look at how strong and resilient it has made us, and how easily we can adapt to changes for the greater good. Here are other priceless realizations that I hope this upheaval has brought to our lives.
1. There are alternative means of communication.
Even as the nationwide lockdown compels us to stay home, we remain connected. Millions of messages continue to be sent, forwarded, and shared through various digital platforms. With many print media companies having suspended newspaper printing and delivery temporarily, I turn to television and online news to stay updated.
But one thing I now appreciate is having a landline at home. Aside from online meetings with the staff, I am able to speak with them through landline service, which affords a more consistently clear signal than our mobile phones do. This makes communications more personal and allows me to express empathy and positivity when home confinement feels especially aggravating.
Because of social distancing, all events, meetings, mass gatherings and even our Church activities have had to be canceled. But again, thanks to modern technology, we have increasingly learned to rely on messaging apps. Viber appears to be the most widely used in the Philippines. I myself am a member of at least 20 different Viber groups that all became hyperactive during the lockdown.
According to Viber, messages sent on their app increased by 120 percent in the Philippines, while the number of calls received by an average Viber user increased by 85 percent in the past weeks. Online sellers have started using their Viber Groups and Communities to announce the availability of their products, and so Viber has seen the average number of community engagement rise by 78 percent.
Of course, Viber launched special communities in several countries where users can receive official and trusted information about the pandemic. Here in the Philippines, the Department of Health created the DOH PH COVID-19 Viber Community to disseminate valuable and verified information about the coronavirus to its over 1 million members.
Aside from Viber, some popular messaging apps include Facebook Messenger and WhatsApp. For videoconferencing, we use either Viber, Skype, Google Hangout, or Zoom. With all these options, communicating remotely from different locations is no longer a problem.
2. Time is not our boss. We can make time work for us instead.
We used to whine that we never had time for anything. Our schedules were packed with business or work appointments and social events we needed to attend.
With lockdown in place, suddenly we have all this time to ourselves. Time to reassess, reevaluate, and reflect on what is truly important. Is it work, money, and ambition—or is it our health, our family, and the safety of our country and people?
In fact, going through Facebook posts, Viber texts and messages on Messenger, what strikes me is that people can be kinder, more caring and generous. Without deadlines to chase, we now have a chance to help others in whatever small way we can. We are seeing this in the outpouring of donations, assistance, love, and time directed at many sectors, especially the frontliners. People find time to go out of their way. People actually make time to do something good!
Our confinement to home has also given us time to realize that we can do without our usual distractions like movie and television celebrities and even our sports idols. We can reset our priorities. The threat to our health has made us look closely at this pandemic's real heroes: the doctors, nurses, medical professionals, and hospital workers we used to take for granted because we thought they were getting paid to do their jobs anyway.
Yes, it has taken something like Covid-19 to give us pause, to appreciate the personal services of these frontliners and take a second look at those nameless supermarket clerks, drugstore personnel, and security staff that we barely noticed in the past. The question is: What can we do better after this pandemic is over? Should we still race against time to achieve success or should we use it more judiciously now to make sure we are living our lives the best way we can?
Perhaps this is our time to recover what we've lost. To recharge, rethink, and reboot our values and priorities. The crisis has proven that we are capable of better time management so we can balance our lives in the long run.
3. Creativity thrives in a crisis.
Amid the anxiety, fears, and uncertainty of the pandemic, I have noticed a surge in the creativity of many people who are forced to stay home. Albert Einstein once said, "Creativity is contagious. Pass it on." And that's exactly what's happening now. I am pleasantly surprised to find several friends productively responding. And what a delight it is to read what they have created online.
Pablo Tariman, an art and cultural journalist whose passion is producing musical concerts and taking care of his grandchildren, found his Muse again and resumed writing poetry, which he'd post on his FB page. With his permission I am borrowing this poem, entitled "Two Verses in the Time of Corona Virus" (see below). As the lockdown progresses, Pablo continues to write even more poetry.
Another good friend, writer/artist Babeth Lolarga who was recuperating from knee surgery when the lockdown caught her in the Metro, initially resented being unable to go back to her Baguio home but she coped beautifully by starting her Lockdown diaries, also on FB. There she shares not only her profound, imaginative, and most endearing personal thoughts but also an interesting selection of art photos, music pieces, and quotations that help her—and her FB friends—temporarily forget the challenges of the situation.
It is my hope that long after the worst of this crisis is over, gifted writers like Babeth and Pablo will continue to share more of their passions with the world.
Creativity is, indeed, contagious. Media personality Daphne Oseña Paez, for her part, invited a community of FB users to join CQ Diaries. Members were requested to share their experiences during the quarantine, which instantly turned into a wealth of categories like "Grow" (home-based plants and gardening); "Shelter" (favorite parts of the home, decorating, renovating); "Feed" (baking, cooking and eating); and "Create" (painting, arts and crafts, Easter egg painting, crochet). Daphne's other categories are just as fun: "Share," "Spirit," and "City." So you can imagine how these individual stories are moving others to get involved and be creative, too. CQ Diaries now has over 1,500 members and growing.
4. Communication with God has intensified during the pandemic.
Personally, this is the most beautiful effect of the Covid-19 pandemic. More people are praying, talking to God or their Creator, sharing thousands of messages of hope, faith, love and prayers. Simply put, they are communicating with Him.
Since the lockdown was imposed in the middle of the Lenten season, Church authorities and members of the clergy suddenly found themselves with a huge communication problem. What could they possibly do in place of all the activities that the faithful looked forward to during Holy Week? This was, after all, the peak season for every Church year and with physical distancing, what a loss it would be to miss out on engaging the churchgoers.
The solution came rather naturally. They started with live streaming of the Masses so it became possible to access local Masses any time of the day for parish churches that went online. The religious faithful could now hear Mass with no less than the Pope in the Vatican or with Cardinal Tagle in Pontificio Collegio in Rome. With the help of technology, Catholics were able to listen to Maundy Thursday liturgy, do Visita Iglesia, and even reflect on the Seven Last Words on Good Friday. For the entire Holy Week, people were being blessed while participating remotely in all the possible rituals they needed in order to pray for the ongoing pandemic.
Was this Divine intervention? Many people believed so and this has now given the Church a challenge on how to sustain this "accidental engagement" with their audiences even beyond the quarantine and the Covid-19 crisis. May we ask for suggestions on how they can do that?
"Two Verses in the Time of Corona Virus"
(April 12, 2020)
By Pablo A. Tariman
"Solitude produces originality, bold and astonishing beauty, poetry. But solitude also produces perverseness, the disproportionate, the absurd and the forbidden."
—Thomas Mann, Death in Venice
1. The Prayer
Suddenly we are a country in deep prayer
Asking deliverance from the common enemy we cannot see.
Out of nowhere
there is a battered pick up
With a sound system from the barangay hall
Asking one and all to pray
And be spared from The Virus.
More prayers on the Internet
Full of moving images garnished with halos and blinding lights
Signifying their supposed heavenly origins.
Even the substitute program in local stations
Features a boy singing a love song
Turned into a plaintive dirge
I hear in funeral processions.
How apt it can be
when another last-minute program
Is called 100 Days To Heaven.
Yes, even the TV workers
Into whom we reflect our real and reel lives
Are on forced holidays.
From where I am contemplating
A few pesetas that may not last a month,
I pray for my loved ones
From Pasig to Frankfurt.
I break into prayer when
Granddaughter makes music on the piano
While sister putters around and laughs
As though everything is all right
With the world.
I break into prayer when another granddaughter
Interrupts a phone conversation
To say, "I love you Papu."
With the sound of washing machine
In the background,
I pray for disciples of the arts world-wide
Separated from their audiences
In many temples of the arts.
There will be ominous silence of pianos
In the concert halls.
Of great singers whose golden voice we will not hear
For some time.
Now and then,
I pray for the elderly of Milan and Wuhan quietly entombed
Without the benefit of parting rituals
From kith and kins.
I may loathe him as a father figure
But I like to look at him
As a human being
Tired of his fatherly role
In a sea of disgruntled voices.
Meanwhile you pray
for all support
He can get in this difficult voyage
To deliverance.
True
There is weariness in his voice
And fatigue in his profile as he grapples
With a prepared message
And miraculously
Ending with a prayer.
Yes, he meanders a lot
And going nowhere
Leaving his audience distraught.
When the box stops airing
In the dead of night
Still you offer a prayer
For him
hoping he survives his age
and make it through a contagious night.
How I wish
We continue as a nation in prayer
Even without the threat of plagues
And the sorry spectacle of comedians
In the House of the People.
From where I am
Contemplating ordinary mortals
In unlikely destinations
On their way to work
I pray they get home safe
With a semblance of food
For their loved ones.
In my mind
prayer works in many ways.
It is the only open path
by which I can
get in touch with the inner layer
Of my troubled psyche.
From the clothesline
I retreat into my mini-garden
And savor the quiet neighborhood.
Yes I do believe in prayer
As the only way to check
The barnacles
gathering In my soul.
2. Joy in the Morning
I love the new-found sense of calm
In this city founded more than 400 years ago.
No Church bells ringing
For early morning Mass.
No barker making urgent calls
For commuters on their way to work.
Even the sound of tricycles
Are gone replaced by an eerie stillness
Marking another day.
A dog barks at passersby;
The nearby eatery is closed.
No small talk in nearby convenience store.
Although I miss the movement and murmurs of
Children on their way to school.
I rather like it this way.
It is a miracle
It took a virus to make us all pause and reflect on things that really matter.
Whether this will last
Is for us to make sense of.
I will savor this joy in the morning
While it lasts.
PR Matters is a roundtable column by members of the local chapter of the United Kingdom-based International Public Relations Association (Ipra), the world's premier association for senior communications professionals around the world. Joy Lumawig-Buensalido is the president and CEO of Buensalido & Associates Public Relations.
PR Matters is devoting a special column each month to answer our readers' questions about public relations. Please send your questions or comments to askipraphil@gmail.com.