---
WE are entering a time of a lot of uncertainty. For businesses of various verticals, recovery plans and pivots must be made on assumptions. For government, realignment and crisis funds are activated with the prescription of experts and medical leaders. For individuals, a back to basics approach must be implemented.
Everyone is in crisis mode and there is no clear blueprint to follow. However, there is one thing that I was taught in my training as a crisis manager that people and businesses should do: Overcommunicate. Communication is not enough in dire times. We need to be able to over communicate and over collaborate in times of crisis.
There's never been a more important time to communicate to your stakeholders than during a crisis.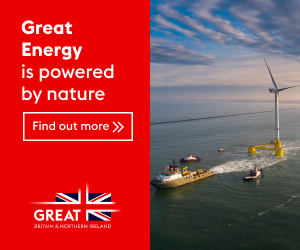 I was honored to join one such webinar that talked about overcommunication and other essential skills in the light of a pandemic specifically on real estate and properties.
Last March 27, the Urban Land Institute Philippines held its first webinar, entitled "Properties and Pandemics." It aimed to gather members of the organization to talk about the ongoing crisis in the world and share case studies of what other companies are doing in the region.
"We're focusing on property and pandemics, as you know, on March 16, in line with the direction of the government, the national government, we were put into an enhanced community quarantine for the entire Luzon, which basically puts restrictions on work and travel in the Philippines, ranging from having everybody go on work from home to basically stopping non-essential businesses, only allowing hospital services, utilities, infrastructure like water operations to come online," said Buds Wenceslao, the current chairman of ULI Philippines.
"So naturally, since most of the real estate and properties are most affected, with this current enhanced community quarantine, we wanted to showcase some of the things that other regions and other developers, both locally and regionally are doing," he added.
"The purpose of this seminar is certainly not to provide answers to everything, but I think it could be the beginning of a series as we collectively, as a community work through the challenges ahead of us. I thought that a chance to raise strategic questions among this building and property owners and management community would be very helpful to be interested in international solutions, but also a forum for us to discover alignments and to inspire each other and to just identify some pain points," said Sylvester Wong, vice president of AECOM Philippines.
ULI Philippines also invited Kenneth Rhee, executive director of ULI China Mainland to discuss the low-down of how the pandemic started and spread in China, as well as in Korea. These were the first countries hit with the pandemic. "The Korea's first case was on January 20 when a visitor, a female from Wuhan, China, arrived in Incheon Airport in Korea. And that was the first case. And Korea did well for the overall month action, almost a month. And then there was patient No. 31, 61-year-old lady who was showing symptoms of pneumonia. She was part of the Shin Chan Ji Religious group.
"And I would say about 70 percent of the confirmed cases in Korea are related to the religious group that patient No. 31 belong to. As of now, I think it most recently, I think they create is the country is having about a hundred or so new cases. Of 7,500 or so, where they were able to establish the sources of the infections by 67 percent were followers of this religious group called Shin Chan Ji. And it is believed that they were infected largely through church services on two weekends, on two Sundays," said Rhee.
Stuart Mercier, head of Asia Brookfield Asset Management, also weighed in and gave his advice for property owners. Brookfield Asset Management, globally, is an asset management group of what they term as real assets. They have 600 billion US of assets under management, across infrastructure, real estate, renewable energy and private equity. Real estate is the largest of their businesses. Brookfield manages about 200 billion US real-estate assets around the world, including the Canary Wharf precinct in the UK. They also own the second-largest portfolio of retail properties in the US and here in Asia.
"Sadly, there's no better moment than a global pandemic playing out in real time to sort of exemplify the point. This really is the opportunity to sort of share knowledge and experience and expertise. China and Korea have, of course, gone through the first wave of this at the moment. And as we all knock on wood, so to speak, appear to be coming down the other side. The first and hopefully only wave," Stuart said.
"This lockdown has led to a number of things being critically important. One is very active communication, communication with your staff so that they understand what's expected of them. They understand that, you know, in difficult periods like this where they will have their own family considerations. Of course, here in China, all of the schools have been closed. And so that's meant that parents have had to not only manage and balance their workloads, but also know full time child care at home or home education and the like."
"And, of course, with tenants and their employees. And so this has really been the case for us around the world where one of the policies we've adapted is sort of very rapid and engaged communication with our tenants and stakeholders. So, for example, if an employee of one of our tenants becomes infected and we are informed of that fact, we disseminate that fact as best as we can, of course, subject to local privacy laws with all of the other tenants in the building so that they can make what decisions are needed for their employees according to their policies and procedures," he added.
"Again, one of the other things that I think is important is understanding staffing considering all of the facts that will play out. Unfortunately, some employees may become sick, their family members may become sick. There may be a need for someone to stay home for child-care purposes and the like. And so understanding what shift work looks like, how you will balance workloads across all of your employees is also important."
Rommel Ortiz of the Aseana group, as well as Raymond Rufino, CEO of NEO Property Management here in the Philippines were also invited to share their thoughts on what property owners should be doing in this time of crisis.
"I work as a director for asset management. So as the head of that group, my duty first and foremost is to ensure all operating assets of the business. That includes people is protected adequately. So, we do this job by having an operationally efficient team, spec people and business partners who are supported by these forces and effective governance and policies to ensure that investments are put in to the most optimal use. So to Stuart's point earlier, this is really about change management and managing that uncertainty. That's because uncertainty creates a lot of demands and unrealistic expectations over what's practical and what isn't," Ortiz said.
"We had one particular office then that notify us that they had a positive call it be shut in there in their entire team. We were the first office building to experience that. So going back to the earlier comments of Stuart and Rommel, I think communication is so important. Our communication with other tenants. Communication with your stakeholders. I think the [first] most important step as a building owner to take is that when you receive that news, you must do quickly and honestly inform everyone involved. The next step that we did was because we at that point you must realize that this early on in this and really there was not too much cases locally. So the amount of fear about this particular space, this particular specific building was quite alarming for a lot of people," Raymond mentioned.
"At the end of the day, tenants need to be reassured and need to feel that they are safe when coming to the building. So we had a cleaning and disinfection regularly ongoing before the case. After that, we increased the frequency so that you would really see a lot of staff going around, wiping down and disinfecting a lot of the areas. Since then, many buildings have experienced this. A lot of buildings now have encountered positive cases within their premises," he added.
It is important for us to find groups such as these to collaborate and have a space to discuss ways moving forward amid this crisis. It is important to note that we are all in the same boat, navigating through the same river of uncertainty in the next few weeks and months. The best thing we could do is communicate and collaborate with each other.