---
Despite the damage the coronavirus 2019 (Covid-19) pandemic is inflicting on the economy, Asian Development Bank (ADB) experts urged governments to undertake measures to forestall the closure of businesses at this time.
In an Asian Development Blog, ADB Senior Economist Paul Vandenberg and Economic Research and Regional Cooperation Department Economist Matthias Helble said credit must be extended to businesses, as well as the temporary suspension of their government transfers.
Vandenberg and Helble also said the government and chambers of commerce should also encourage businesses to retain their employees. Companies can reduce work hours and still allow workers to earn a living.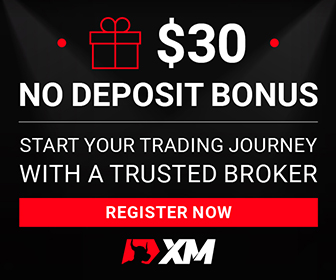 "It is important for an economy that businesses survive during a temporary crisis. When businesses collapse, assets are sold off, and workers are let go," Vandenberg and Helble said.
The authors said if the government does not support businesses, there may be irreversible consequences such as lost investments. They also said it is more costly to revive closed businesses after a crisis.
The closure of companies, Vandenberg and Helble said, would also make it difficult for employees to find new jobs after the crisis. Worse, they may need to be retrained just to get employed by a new firm.
Helping companies avoid bankruptcy is a sound investment for governments since companies can immediately reboot right after the crisis. This will allow for a V-shaped recovery for the economy instead of a U-shaped, or bathtub-shaped, recovery.
Vandenberg and Helble also said supporting businesses at this time is also an effective social protection measure for workers. Incomes earned at this time is crucial for families to survive the pandemic.
"There is little doubt that many workers will be displaced as a result of the slowdown and many businesses will collapse. But support to businesses gives some of them a fighting chance to weather the storm," Vandenberg and Helble said.
Earlier, ADB projected the growth of the Philippine economy would slow to 2 percent this year due to Covid-19.
In the Asian Development Outlook (ADO) 2020, ADB said, however, that the Philippine economy's growth is expected to rebound to 6.5 percent in 2021.
The V-shaped recovery of the Philippine economy next year, ADB said, is based on estimates that "the effects of the virus outbreak dissipate by June 2020."
ADB said the government has enough fiscal space to increase its resources to mitigate the worst effects of Covid-19 and speed up economic recovery. Further, ensuring adequate resources for health care will help to prepare for any outbreak.
The Manila-based multilateral development bank said private consumption is expected to recover strongly, while private investment is estimated to increase together with higher public spending on infrastructure on the back of lower interest rates.
The report also stated that increased public spending on construction will drive investment in equipment and machinery, while private construction is sustained by demand for office and retail space and housing.