---
The government should focus on helping the most vulnerable sectors of the society amid the coronavirus disease 2019 (Covid-19) pandemic, a business group said, urging the release of emergency calamity fund.
The Financial Executives Institute of the Philippines Inc. (Finex), in a recent statement, said that an emergency calamity amelioration program is needed to "rescue" the "millions of poor, jobless and disadvantaged, who are feeling the brunt of this national calamity."
"We call on Congress to immediately authorize, in an enabling measure, President Rodrigo Duterte, to realign unspent or unobligated appropriations already embodied in this year's General Appropriations Act for emergency calamity amelioration, as the President may deem necessary and appropriate under the circumstances and during the pendency of this public health and economic emergency," Finex said in a statement.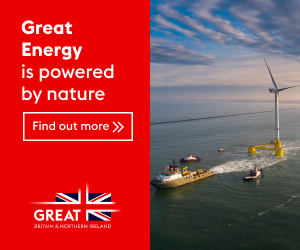 The nonstock, nonprofit, non-political association said that the government could boost the calamity budget with the aid of government-owned and -controlled corporations—which also set aside funds for emergency purposes.
The funds should be allocated to money and food for the poor, and small and medium enterprises, both of which were significantly affected by the ongoing Luzon lockdown, Finex said.
"These measures will provide more robust and meaningful social safety nets to cushion the effects of the present quarantine measures on the most vulnerable sectors who comprise the vast majority of our citizenry," Finex said.
War to be won
THE 52-year-old organization of financial executives said that the country is now facing a crisis—both
economic and of survival—as Covid-19 cases continue to erupt in numbers.
"We are now in a war for the survival of our nation and its economy, and fiscal policy and programs must be realigned as we propose during the exigency of this national emergency," the group said.
Last week, the Bangko Sentral ng Pilipinas's overnight reverse repurchase facility was reduced by 50 basis points to 3.25 percent in a bid to boost liquidity in the economy amid the pandemic. Lending and deposit rates, meanwhile, were brought down to 3.75 percent and 2.75 percent, respectively.
"We are heartened by the initiative demonstrated by proactive local government units in providing immediate assistance to the neediest and express solidarity with stimulus measures called for by other private groups, although we caution against supplemental budgetary appropriations that would strain the fiscal position of the government," Finex added.
The administration announced last week that P27.1-billion stimulus package to fight Covid-19 was approved, bulk or 14 billion of which is allocated for tourism industry.
Confirmed cases of Covid-19 have risen to 307, according to the Department of Health, with death toll at 18. Eight patients have recovered.