---
Salzburg, Austria—As the European Union locked down its borders along with all other EU member-nations for 30 days, Filipinos, particularly students like me studying in the region have also been adjusting and carefully observing the new set of rules the governments here have imposed.
My personal experience
I could still clearly remember the day our regular classes inside the four corners of our classroom (or physical classes) were canceled. It was a fine Monday last week, March 10, 2020, and we all received an e-mail from the University Rector. The e-mail said that the Austrian government had to impose a declaration that all physical classes, meetings and other gatherings in schools and universities would be canceled. Instead, we were encouraged to shift to online classes in lieu of the physical classes. I hurriedly looked up to the news online. The coronavirus (Covid-19) has already invaded the EU region with Italy experiencing the worst case as far virus infections and deaths are concerned.
A week later, the Austrian government declared new policies that were implemented immediately. The number of confirmed cases in the country have exponentially increased. To date, the count of confirmed cases in the country has exponentially increased, nearing 2,000, six deaths. Nine patients have also recovered, as of this writing.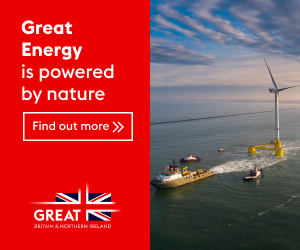 Tough restrictions and huge fines
The declaration came with tough restrictions. The freedom to move was reduced to the minimum. One restriction was that people are only allowed to go out alone, or with people they live with for a walk, walk with a dog, do individual sports, go to work or give help to those who can't work for themselves.
Monitoring the local news, the Austrian government had expressed that this step was meant to secure the health of the people living in Austria and they would do anything to keep everyone inside their homes to control the transmission of the virus. They also said they acted early so that the number of cases would not rise, given the few number of cases last week, and to also not overload their health-care system.
Public and private gatherings were also not allowed. Even going to public places such as the playgrounds and parks is also banned. Huge fines ranging from 2180 – 3600 euros were imposed. Supermarkets, pharmacies and tobacco shops, where news and bus tickets can be purchased remained open, while the restaurants, cafes, shops and malls were asked to close. The police were deployed and the government expressed that the militia should also help in the crisis management.
Despite these tough measures, I have observed that everyone was supportive. Even those from the political opposition expressed their support. Residents and citizen took the protocol calmly. I went to the supermarket right away on that day to stock up my pantry supplies with food and saw people buy just the essentials. In contrast to the behavior of citizens of other countries, they were not buying to hoard. People were not giving in to the fear. They did not spread false information, or fake news, and new rules were clear and laid out to the public through their official channels.
Today, the once tourist-filled Salzburg City became less crowded. I could see some people running or going for a walk alone or with their dog, or going to the supermarket but as such, I prefer to rather stay at home not because I am exhibiting any virus-infection symptoms but, to do my party in this drive to contain Covid-19 and stop the pandemic.
Online distance learning
For me, our teachers have been organizing online classes for all of us. Although the new setting provides some challenges, especially the technical difficulties which can never be eliminated, they have been keen in providing us lectures online, educational resources, and have been considerate with our needs as students. As they say, "classes must go on" and although it is also challenging to be just at home and keep one's focus in our classes. Still, I am very happy that this kind of platform exists for us. I understand that not everyone in the world has this luxury and resource to do so.
Yet, as much as how my experience is going well, I also wondered how my friends from other European states are doing at the moment.
Experience in France amid rising Covid-19 cases
Brandon, not his real name, is studying public health in a French health institute dedicated to the study of biology, microorganisms, diseases, and vaccines located in Paris, France. When I asked him online how he is doing, he said he has never gone out since Sunday.
France, which started a nationwide lockdown on Monday, has also imposed tough measures to control the situation against the Covid-19 outbreak in their country. Brandon told me that he has quarantined himself to keep safe.
As a student in his final year of a masteral degree, Brandon said that he hasn't really seen the impacts of the lockdown himself as he has never gone out yet. For his studies, it continues to be in an online platform.
"I was informed by my supervisor on Monday morning that I was no longer allowed to enter the office. E-mails were also sent to all staff and interns on guidelines on who can continue to work, how to access data, etc. It was clear and organized. Among other things, this helps make me feel safe," he said.
Brandon also noted that in France, specifically in Paris, supermarkets and pharmacies can be reached on foot. Compared to the Philippines, there is still a higher level of confidence when it comes to getting supplies despite the lockdown. Despite how the governments of France and the Philippines implemented such lockdowns, he is still worried for the homeless in both countries.
For someone who lives in a country with more than 9,000 confirmed cases of Covid-19 and 264 dead as of this writing, Brandon wants to emphasize the advice mentioned by the Department of Health in the Philippines, just like how it is done in France. He also added that the rules and actions being taken by the French government are laid out clearly in the Ministry of Interior web site.
"Stay in your home, go out only for necessities such as food and medicines," he said. "There will however, be a need to find some way to make sure that people who can't work because of Covid-19 will still be able to get their basic needs."
Aside from the restrictions, all citizens and residents in France are required to fill up a form which they bring anywhere with them, or else, face the prospects of paying a fine.
At the center of the European pandemic: Lorenzo's experience
Another interesting experience that would certainly give more weight to this article is from a Filipino student studying in Milan, the epicenter of the pandemic in Europe.
Before coming to Milan, Lorenzo Sabug Jr. was part of the Diwata-2 team. He worked on the radio payload of the country's microsatellite. Today, he is continuing his studies in Politecnico di Milano as a Ph.D. student.
"As far as I am concerned, everything seems all right here in spite of the lockdown due to Covid-19. It's been almost three to four weeks already since we were told by the university to stay [and work from] home," Lorenzo said.
"As long as school goes, the online classes were a little awkward since most professors were not used to distance teaching. It maybe is their first time to do this but we all are able to cope with the lessons," he added citing that in terms of research, his project requires him to do more programming hence, it is the best time to concentrate on it.
However, he feels concerned for the other students who need to conduct experiments for their research. He said that being forced not go to school, or work, is the last thing they would want.
As Italy started the lockdown, Lorenzo has observed that rules have been very stringent, especially with the high fines and jail time "so people in general just go out to buy groceries."
He added that big gatherings like classes and meetings are not allowed. Schools and universities were suspended, or have moved to online distance learning now. All people outside their homes must be able to put up a good reason to travel, which should mainly be for health reasons, work, or emergencies. All events like concerts, exhibits, football matches were canceled until further notice.
"In general, people now have been cooperative [with the] situation…getting more and graver every day, particularly for the vulnerable segment of the population getting sick due to the virus," Lorenzo explained. He added he feels safe as long as he cooperates with the directives of the health ministry and the government in general.
"In as much as I can afford to, I stay at home. Everyone who can stay home, shall stay home and look after themselves and always wash their hands," he added.
Today, Italy has more than 80,000 confirmed cases and a recorded death of almost 3,000. Lorenzo explained that Milan did not have the lockdown at first.
"From the end of February to beginning of March, it was still somewhat business as usual for most people. Even the first week of March, I could still go out from time to time outside to eat and go around. There were remarkably fewer people in the usual tourist spots in Milan compared to the times before, but I can say that there are still people in the trains and public places," Lorenzo explained.
He continued, "Back then, and even now when I go out to the grocery, I could only see a small proportion of people wearing masks. But now that we are on a lockdown, the groceries can only accommodate a few people inside at a time, so lines can go long outside the store. The 1-meter distance rule makes it even longer."
Lorenzo added that restaurants in Milan are closed nowadays except for a very few that can still serve through delivery. Even his favorite Filipino fastfood, Jollibee, the only branch in Europe, was also closed, to which he said, "It's quite a shame."
"In a crisis like this, I observed a complete change of spirit from a lively vibrant Milan to an eerily quiet Milan," Lorenzo said. He described to this reporter that Italians are lively and sociable people and might have underestimated the effects of the virus to themselves. Even some of his colleagues were not worried at all about catching the symptoms, Lorenzo observed.
"However, it is not about our own selves who are in danger. As my professors have pointed out, we should protect the vulnerable people, such as the elderly and those with existing conditions, by not going outside. We may not have the symptoms and stay healthy, but we could carry the virus just by going around. Hence, the best thing to do is to stay at home as much as you can," Lorenzo emphasized adding the Twitter hashtag that has been used in the social-media platform, "#iorestoacasa," which translates to "I stay in the house."
"These little sacrifices can save a lot of lives," Lorenzo said.
Image credits: Stephanie R. Tumampos