---
THE coronavirus—Covid-19—has grounded Philippine sports to a halt, like elsewhere in the world.
And only on Sunday, Metro Manila was put on community quarantine, meaning all nonessential activities are shut shot down for a month upon orders from Malacanang.
The lull, eerie as it appears, has drawn several reactions from Filipino athletes who are forced to spend time away from competition and training, and even from the gym.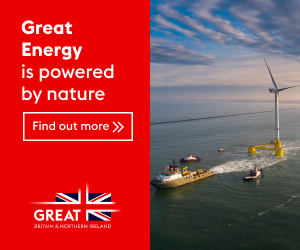 Former Philippine Basketball Association (PBA) Most Valuable Player Arwind Santos of San Miguel Beer took to Instagram his comment on the pandemic.
"Hello, kamusta po kayo dyan? Sa Luzon, Visayas, at Mindanao. After the PBA and NBA [National Basketball Association] got suspended that's fine. What's important is the lives of everyone," said Santos, a nine-time PBA champion, two-time Finals MVP and 2013 PBA MVP.
"The lives of my fellow Filipinos. I'm here to remind you guys to not panic and be reminded that we always remember to pray, watch the news to properly know how to avoid the virus (Covid-19)," Santos added. "Like what our President said, we need to be more cautious. We parents, our children's lives rely on us. That's all. Thank you and we need to protect ourselves."
Barangay Ginebra San Miguel's Joe Devance also shared his thoughts on Twitter.
"I hope everyone is well out there considering the circumstances. Be safe everyone," said De Vance, a 10-time PBA champion and eight-time PBA All-Star.
"Some of the NBA players still want to play but without the fans. If you think about it, it doesn't make any sense! It doesn't matter whether if there is a fan or not if a player has the virus and is playing it will spread!! I honestly think Manila or even the Philippines should shut everything down. Until it is contained. Just one person can spread it to thousands. Please be vigilant in sterilizing. Be safe everyone!!" he added.
Agatha Wong, wushu gold medalist in the 30th Southeast Asian Games, reminded people not to hoard food, disinfectants (rubbing alcohol) and other supplies.
"I know we're all on the edge with what's going on right now, but please don't [submit to] panic buying," Wong said. "Calm down and educate yourselves with the necessary things you need to know then plan on the next move. This is our chance to start nourishing our bodies and keep it at optimum health."
Cignal HD libero Jheck Dionela also took her thoughts on social media.
"Postponed na PSL [Philippine Superliga] guys. Sorry, but we really have to cooperate with the safety standards because we don't want this virus to spread pa," said the PSL's 2018 best libero who also played for the national team.
"Most importantly, we must take care of our health. I hope and pray for everyone's safety and please take extra precautions. Godbless!" she added.