---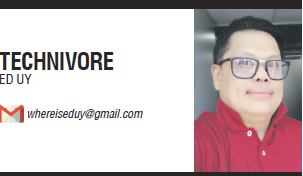 I WROTE this on a Wednesday morning, and for the past couple of days, after news of COVID-19 cases in San Juan, Bonifacio Global City, Quezon City and Cainta were reported, I've received several cryptic messages from friends suggesting that it would be a good time to head to the supermarket and start stocking up on food and other important items. They didn't go into specifics, just that it's all but confirmed, and that I would be thanking them later.
Apparently, starting today, Saturday, Metro Manila will be on a lockdown and malls, supermarkets and other establishments will be closed.
Both the Department of the Interior and Local Government (DILG) and Department of Health (DOH), however, immediately released advisories denouncing it as "fake news."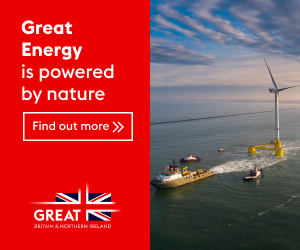 For all our sakes, I do hope it is fake news.
Still, I don't think it's a bad idea to stock up on food that's good for at least a few weeks, which we did. Just to be clear, we weren't panic buying, we just want to avoid going to the malls or supermarkets.
As for those people hoarding tissue paper, hand sanitizers and alcohol, you are either stupid (with your priorities) or opportunists who want to take advantage of the situation, just like those who sold face masks at ridiculous prices when Taal erupted.
NOTHING SPREADS LIKE FEAR
WHEN I was a kid, the only diseases that scared us every summer were either mumps (they said it can make you sterile), chicken pox (because of the scars and scabs), sore eyes, and prickly heat (because we'll get coated with cornstarch)—all of which are barely and rarely fatal. Still, we were afraid because getting sick would rob us a few weeks off our school break.
But with the coronavirus outbreak, it looks like it's going to be a long school break. Classes have already been suspended, and there are schools that have canceled their graduation/moving-up ceremonies. The frightening part is not knowing how and when it will end.
The 2020s already started off pretty rough. You can even say the past few months have been horrible. From that Ukranian plane being shot down, the Australian bushfires, Jakarta floodings, Thailand mall shooting, to the eruption of Taal Volcano and many other tragic events. But it's the coronavirus that has turned our life in into a nervous waiting game for updates.
Which events and concerts will be canceled next? How many new cases are there? Is the number increasing? Why aren't there enough test kits? What can we do to keep ourselves and our families safe? Did anyone understand what our dear president was trying to say about those kits and… witches?
It's not that we are lacking news and updates, because we already have an overwhelming mishmash of information. My social-media feed has been overrun by advisories and so many "expert" tips. It's trying to filter the real ones from the fakes that are making people even more scared.
Heck, even James Bond (No Time to Die) already went into quarantine.
Anxiety is rising and paranoia has driven me to watch Contagion again last week. Turns out I wasn't alone, and there are a lot people who have turned to Steven Soderbergh's 2011 medical thriller about an eerily similar virus that rapidly spreads around the world, just to see how bad things could get. Let me just warn you that it's not the most reassuring movie to watch at this time.
It's been nine years since it was first released, yet the movie has proven to be so eerily prescient with its similarity to the ongoing coronavirus. If it wasn't for the star-studded Hollywood cast, you might even think you're watching a special news report.
Contagion is an explanatory drama and follows the frantic quest of various health organizations, crisis managers, scientists and bureaucrats who are looking for answers, tracking the virus's origins, devising containment strategies, and working to develop a vaccine.
The filmmakers worked with the World Health Organization and medical experts to create a film that depicts a frighteningly believable pandemic based on viruses like SARS and the swine flu.
In one scene, Laurence Fishburne, who plays Dr. Ellis Cheever, said; "Our best defense has been social distancing, no handshaking, staying home when you're sick, washing your hands frequently."
Isn't that what every newscaster on TV is telling us right now?
In real life, COVID-19 was first detected in Wuhan, China, in December 2019, resulting in more than 113,000 confirmed cases and more than 4,000 deaths. In the film, the MEV-1 virus is unleashed in Minneapolis by Gwyneth Paltrow's character who has just returned from a business trip to Hong Kong. Within a month, the death toll in US is at 2.5 million. The worldwide total reaches 26 million.
The coronavirus puts the elderly and those with underlying medical conditions at the most risk while in the movie the virus hits all ages. The effects of the MEV-1 virus in the movie are also a lot more dramatic and terrifying. People get sick with alarming rapidity and those infected get worse in just a few days before collapsing, suffering seizures, foam coming out of their mouths, before eventually ending in a gruesome death. I told you it isn't reassuring.
In fact, Contagion will scare you into washing your hands with soap and water immediately and frequently, and make you avoid close contact with people or anything that hasn't been washed or disinfected.
Yet, the thing that struck me most about the movie was how it showed the ripple effects of the outbreak, things we have been seeing the past few days. These include the lockdown of several cities in the world, inadequate or late government response, and supply shortages caused by panic buying. Then there's Jude Law's character, a popular online personality, peddling "forsythia", a fake cure, to make money, much like those web sites telling people to drink bleach or some other concoction.
Nothing spreads like fear, and that is proving to be true.
Is it the perfect time to panic?
No.
Panicking will just spread more fear.
Instead, now is the perfect time to prepare. The more facts you have, the better off you are. Seek information from legitimate sources and use social media responsibly.
Smart, Sun and TNT subscribers, for example, can access the Department of Health (DOH)'s tracking site for free at ncovtracker.doh.gov.ph through their mobile phones to help them get correct and up-to-date information on COVID-19.
The DOH tracker web site provides the latest information regarding the number and general location of Persons Under Investigation (PUI). Earlier, Smart had made the main DOH web site (www.doh.gov.ph) accessible free of charge, along with the Phivolcs web site (www.phivolcs.dost.gov.ph).
Since the end of January, PLDT Inc.'s wireless subsidiary Smart has made access to DOH websites free. Following the government's declaration of a State of Public Health Emergency, the public's need to access accurate and reliable information about COVID-19 has become more urgent.
I know that even the DOH is using TikTok now, but there are a lot of other preventive measures to learn instead of just doing those dance challenges all day.
Like I said, adding a few more food items to your regular grocery list is preparation, but buying stuff like alcohol and toilet paper like it's going out of style is just ridiculous. Panic buying can get dangerous as some goods such as soap, medicines and alcohol become unavailable for those in immediate need.
As for those planning to make money out of the situation, know that there's a special place in hell waiting for you.
Lockdown or not, in these times of panic, please don't forget to be kind.
MR. JEFF CELEBRATES WOMEN'S MONTH
BECAUSE of everything that's been happening, we've almost forgotten that March is recognized as Women's Month. To commemorate the occasion, Spanish start-up Jeff app, serviced by Mr Jeff Laundry Hubs, shares a few tips to empower women, and help them achieve "self-care" and self-fulfillment.
You may be mindful of the environment just by being conscious of your carbon footprint. That's good, but are you mindful about yourself? Jump-start your health by doing some exercise. Be mindful of your looks by treating yourself to a salon. By taking care of yourself, people are bound to take notice and will also be mindful of you.
When making decisions—from small to big ones—ask yourself: "Do I need this or do I want this?" Focusing on the things you truly need will give your life direction. Avoid toxicity in your daily life. These may include activities, as well as other people.
A lot of stress comes from trying to so do many things at the same time. Delegating some tasks like your scheduled laundry can help you relax and save quality time for the things you'd rather be doing. Unplug, even for just a day.
Using the Jeff app for your home-delivery laundry and dry-cleaning needs, for instance, will ease your life. The Jeff app and web site—downloadable and accessible through any mobile phone or computer—allows you to select the exact location, time, and day of laundry pick up. A driver then picks up your laundry, then delivers them, cleaned and folded, ironed or dry cleaned, in just 48 hours. The laundry is washed in Mr Jeff Laundry Hubs located in several areas, such as Alabang, Las Piñas, Ermita, Congressional Avenue, West Fairview, Tiendesitas and Santa Rosa. More hubs are opening in Metro Manila and Cebu in the coming months. Mr Jeff guarantees a 48-hour turnover.