---
AS president of the Asia-Pacific Federation of Association Organizations (Apfao), I regularly receive news and updates on the programs and activities of its members. This time I wish to share with you one from the Queensland-based Australasian Society of Association Executives (AuSAE), the premier professional association for chief executive officers (CEOs) and other senior staff working in the nonprofit sector of Australia and New Zealand.
The last time I wrote on the same subject in this column (Why Associations Matter, January 24, 2018), I cited three key things why associations in the US matter, based on the research by the American Society of Association Executives (Asae), to wit:
Associations enrich lives through meaningful volunteerism, creating standards of safety and quality, promoting specialized expertise, and creating citizenship with communities around the globe;
Associations sustain competitiveness by committing resources to lifelong learning, professional development, mentoring, and research; and
Associations impact the economy via industrial development, product and service innovation and facilitating domestic and international business.
I read with keen interest the message of AuSAE CEO Toni Brearley in the AuSAE Insider e-newsletter. She mentioned AuSAE's networking event under the banner "Why Associations Matter," where association leaders from Sydney, Melbourne, Adelaide, and Canberra discussed the impact of associations. Through their robust discussions and frank conversation, these clear themes have emerged: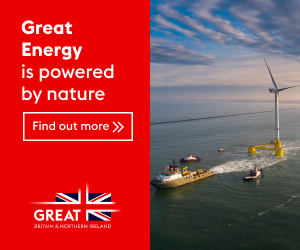 Associations, as a sector, make significant contributions to the economy by developing the workforce, upholding standards, and influencing policy. It was noted that there is an association in almost every industry and profession contributing to society but is largely "unseen;"
Professional governance frameworks and skilled directors are essential to an association's future;
Associations need to take a stand on issues that matter on behalf of their members;
Collaboration within industry sectors could and should be improved, even the possibility to work with "competing" associations without losing identity; and
Rather than an apocalypse or utopia, associations are in a phase of "a phoenix rising," as those that are willing to evolve, listen to their members, and be 'fit-for-purpose' will survive and thrive.
There are similar situations in the US, Australia and New Zealand and I have to say this is also the case here in the Philippines, i.e., associations contribute to society and to the country in their own silent ways. It is interesting to add that Down Under, associations are deemed part of the so-called "third sector," alongside with the public and private sectors, and are quite an important constituency.
The Philippine Council of Associations and Association Executives (Pcaae), as the focal point of associations here, exerts all efforts that the programs and activities of its members which make an impact to society and country are communicated, recognized and awarded, and their stories published and disseminated.
The column contributor, Octavio "Bobby" Peralta, is concurrently the secretary-general of the Association of Development Financing Institutions in Asia and the Pacific and the founder and CEO of the Philippine Council of Associations and Association Executives. The PCAAE is holding the Associations Summit 8 on November 25 and 26, 2020, at the Philippine International Convention Center which is expected to draw over 200 association professionals here and abroad. The two-day event is supported by Adfiap, the Tourism Promotions Board, and the PICC. E-mail inquiries@adfiap.org for more details on AS8.