---
Story & Photo by Patrick P. Tulfo
WHO would have guessed that 98 years after Westinghouse first installed one of its radios in a "Chevrolet for Campers concept" to delight of that era's media? Radios, which have now evolved to a sophisticated entertainment system, now play a big part in our daily struggle during traffic as good music brings relaxation and can make travels less hassle.
One hundred years ago, Popular Mechanics magazine predicted that "radio equipment for automobiles is not far away." They were absolutely right as that Chevrolet for Campers concept has become a reality a decade later, when Chevrolet introduced factory-installed radios in its cars.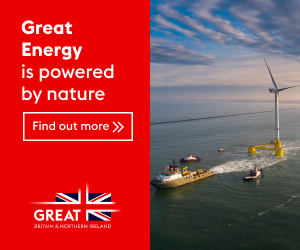 During the past century, Chevrolet and other automakers have introduced a number of technologies to advance in-car listening pleasure, such as record players in the 1950s, eight-track tapes in the 1960s, cassette tapes in the 1970s, compact discs in the 1980s and '90s, MP3 players in the 2000's and now streaming through today's sophisticated multi-tasking infotainment systems.
The latest Chevrolet MyLink infotainment system, for example, offers easy access to the radio and Bluetooth/USB/AUX-connected devices for additional listening options. It can also mirror smartphones using the Apple or Android operating systems, enabling hands-free, eyes-on-the-road phone calls and audio streaming.
Sean Poppitt, director of Marketing and Communications, GM Southeast Asia said, "Today, Chevrolet customers have seemingly unlimited access to music on the go, and that's great, with Chevrolet, our customers have a great way to play their favorite 'road tunes.'"
Last year, GM announced plans to introduce new in-vehicle technology that will enhance the overall customer experience and make it easier than ever for customers to bring their digital lives into future connected vehicles, as part of Chevrolet and GM's initiative for more advanced solutions on future vehicles.
To bring new options for a voice assistant, embedded navigation and in-vehicle applications to compatible Chevrolet, Buick, GMC and Cadillac vehicles in regions around the world, GM will work with Google beginning in 2021. Broad deployment across all GM vehicle brands is expected to roll out in the years following.
Chevrolet, being instrumental in bringing music into cars, many musicians have put "Chevrolet" (or "Chevy") into songs.
"Given Chevrolet's long and storied history, it's no surprise that people have sung about it more than other car brands. It shows how the brand is an important part of people's lives," Poppitt said.
Some classic pop, rock, rap and country songs for Chevy playlist include 1. "24s" by T.I; 2."409" by The Beach Boys; 3. "99 In the Shade" by Bon Jovi; 4. "All the Best" by John Prine; 5. "American Pie" by Don McLean; 6. "Amy's Back in Austin" by Little Texas; 7. "Ball and Chain" by Social Distortion; 8. "Blue Jeans" by Silvertide 9. "Captain Jack" by Billy Joel; 10. "Chattahoochee" by Alan Jackson; 11. "Chevrolet" by ZZ Top; 12."Chevrolet Deluxe" by Bruce Springsteen; 13."Chevy Ridin' High" by Rick Ross ft. Dre; 14. "Chevy Van" by Sammy Johns and 15. "Chrome" by Trace Adkins
To learn more about Chevrolet products and services in the Philippines, log on to www.chevrolet.com.ph, like the Chevrolet Philippines Facebook page, or follow the Chevrolet Philippines Instagram page.
Image credits: Patrick P. Tulfo