---
ENTERPRISING individuals or start-ups are encouraged to locate to the newly inaugurated SanJos Market San Pedro in Laguna, which is accessible to residential areas, offices and other high-foot trafficked establishments nearby.
This is the second commercial market venture of P.A. Alvarez Properties and Development Corp. (P.A. Properties), one of the leading developers of affordable housing in Southern Luzon. The first was SanJos Market in Caloocan.
Located in Barangay Langgam, San Pedro, Laguna, it spans at over 8,110 square meters and has a spacious parking facility. Providing consumers an array of selections, it has three areas—wet, dry and food cart sections.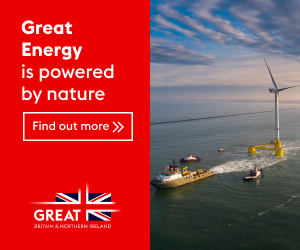 Besides meat and fresh products, like fruits and vegetables, this market houses other amenities. These include a pawnshop and money remittance center, general merchandise, rice dealers, food kiosks, a pharmacy and a local supermarket, among others.
SanJos Market San Pedro has proven P.A. Properties' thrust to build sustainable communities by providing decent dwellings and convenience to Filipino homebuyers, as well as livelihood opportunities.
Among its tenants are residents of Saint Joseph Village 9 named Charm and Joven. They co-own a rice stall here, which has been operating since December 2019.
Joven is hopeful that the community, and the nearby residential homeowners, would support and visit SanJos Market now that it is fully opened.
P.A. Properties is among the largest low- to medium-cost housing developers in key growth areas of Luzon.
With a capitalization of P3.8 billion as of December 2018, it has already built around 19,000 housing units in Laguna, Batangas, Bulacan, Cavite, Pampanga and Metro Manila.
The real-estate company's expansion plans include the construction of 25 additional housing communities in the next five years to help ease the more than 6 million housing backlog in the Philippines and contribute to the growth of the economy, as well.
Those interested to avail commercial spaces in SanJos Market San Pedro may contact Gina Villamor, commercial/business unit head, at 0918-9217178; Raymon Anthony Garcia, 0998-5959115; or Jesseca Tabuzo, 0948-1817843.