---
The Department of Agriculture (DA) on Tuesday assured the public that the country has sufficient food supply, notably rice, amid growing concerns about the spread of coronavirus disease 2019 (COVID-19) in the country.
Agriculture Secretary William D. Dar said the country has overflowing stocks of rice, which he noted was sufficient to last for 80 days.
Furthermore, Dar added, the volume is expected to rise to five months to six months worth of staple supply after the ongoing palay (unhusked rice) harvest.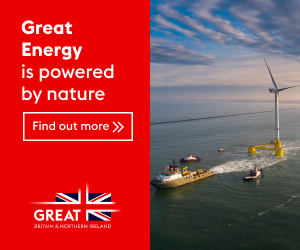 In terms of fish supply, Dar said, catch and harvest in Taal Lake has started to normalize, assuring sufficient delivery of tilapia and bangus to Metro Manila.
Dar said the DA is also encouraging farmers to plant other cash and fast-growing crops to take advantage of better weather and planting conditions to boost the country's food supply.
Among the crops identified by Dar is the planting of mung bean, or munggo, which, he pointed out, is a "good source of protein" and would also help farmers to "rejuvenate their soil."
"We are starting now to plant munggo in big ways in areas it is possible [to grow]," Dar said.
Dar said they would also intensify efforts to promote and implement its urban gardening program amid COVID-19 concerns. Through urban gardening, he explained, Metro Manila and other metropolis in the country may be able to ensure steady flow of food supplies within their areas.
"I have to enhance now the proper implementation of urban agriculture in metropolis, so that when there's tightening of food supply from provinces there's enough food within the metropolis as well," he said.
Suggested retail price
The Agriculture chief disclosed that the DA is now considering to impose suggested retail price (SRP) at the traders level in its bid to bring down prices of commodities at the retail level. "We are strengthening the teams. We are trying to study if we can impose SRP at the level of traders so they cannot put too much mark-up, which will allow retailers to give consumers much lower prices," he told reporters in an interview on March 10.
"We are studying if we can do that. The [Department of Trade and Industry] is part of that team," he added. Furthermore, Dar said the DA is currently reviewing SRP it has set earlier on certain commodities, particularly garlic, to adjust them to prevailing market prices.
Dar also clarified that the SRP set by the DA in Metro Manila only covers public markets and is not applicable to supermarkets and grocery stores.
"This is our view right now: we will let the consumers decide where they want to buy," he said.
"Some are saying that it is even cheaper to buy in supermarkets [compared to public markets]. [If the goods are] expensive [in supermarkets] then do not go there," he added when asked why supermarkets are exempted from the SRP.
Dar issued the remarks after Laban Konsyumer Inc. (LKI) pointed out that SRP covers both public markets and supermarkets in Metro Manila.
As for garlic, Dar said they are now reviewing the P70-per-kilogram SRP on imported garlic after certain supermarkets stopped selling the commodity due to DA's SRP.
A supermarket in Manila visited by the BusinessMirror posted an announcement that garlic is not available in their shelves as "current market prices are above government prescribed P70 per kg."
Manila-based traders and retailers told the BusinessMirror that imported garlic sold at P150 per kilogram. Some retailers said wholesale price of garlic in Divisoria is at P150 per kilogram, while at Blumentritt it is at P160 per kilogram.
Latest DA price monitoring reports showed that the average retail price of garlic in Metro Manila pegged about P152 per kilogram, which is more than double than the P70-per- kg SRP that it set.
Image credits: Nonoy Lacza