Part Two
Residential offerings
Trusting on the overwhelming response from home buyers from their first project, ARHC advances further with their expertise in the residential development arena, through MidPark Towers. The second residential offering which was launched in the market last November 2018 is already on its last phase of preselling for its four towers.
Remaining true to its work, live, and play concept, MidPark Towers is located just across Ayala Malls Manila Bay, the biggest Ayala Mall development to date and will be accessible via an elevated walkway. Additionally, the development is close to various office buildings and Aseana City's linear mixed-use and park development called Parqal. Aside from its prime location, MidPark Towers also offers a modernized classic approach to its interior design. The simplicity and elegance of natural stones and wood elements will be integrated to the whole interior layout giving off an ambiance of warmth and sophistication. Customized furniture pieces playing along neutral color palettes can be found in the main lobby and amenity areas, such as the library lounge and function room. The integration of a modern classic visual and its unique functionalities are all possible with ARHC's collaboration with Asuncion Berenguer Inc., a local design firm known for its list of high-end residential clienteles. MidPark Towers is composed of 669 units spread across four towers.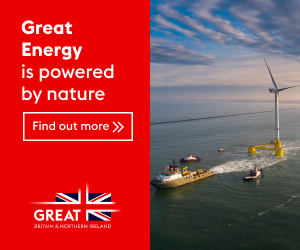 Commercial and mixed-use expanse
Aside from residential enclaves, Aseana City also boasts spacious and competitive office and commercial spaces through its high-grade buildings that include Aseana One, Aseana Two, Aseana Three, and the forthcoming two-tower office development known as 8912 Asean Avenue Building. The said project has a total construction floor area of 100,699.75 sq m and a gross leasable area of 69,283.51 sq m. Designed by local design firm Jose Siao Ling & Associates, it is perceived to become one of the most prime office spots in the bay area with its sleek corporate design and direct access to Ayala Malls Manila Bay via an elevated bridgeway. Further, Aseana City is set to open the first phase of its largest mixed-use and public space project dubbed as Parqal. Parqal, a word play of Park and kalye (street) is further testament to Aseana City's goal of promoting walkability and seamless connections within the development. "Public infrastructure should strengthen the livability aspect of cities. Here in Aseana City, we welcome the challenge of integrating green spaces, and making them highly and quickly accessible in the entire span of our city. With Parqal, public space becomes an integral and interwoven part of the landscape," said Buds Wenceslao, CEO of DMWAI. Further, the initiative aims to secure five-star rating for Building for Ecologically Responsive Design Excellence (BERDE) certification from the Philippine Green Building Council. In collaboration with international design firm Aedas, and local architecture heavyweight Visionarch, Parqal is perceived to become one of the top tourist hubs in the Metro. "Parqal is not a mall" according to Wenceslao. Parqal is an idea implemented based on blurring the lines between public and private space by integrating public amenities like parks and a church in the commercial development.
From a vision of transforming water into land, to an ambition of transforming, and enhancing the urban landscape through aesthetically compelling and beneficially endearing city layouts and concepts, Aseana City progressively proves to deliver world-class infrastructures, products and services making it one of the most competitive central business districts in the Metro. Their connection to key transport linkages, such as Naia Expressway, LRT Line 1 Extension, and the Parañaque Integrated Terminal Exchange (PITx), boosted further by enhanced public security and open spaces, walkway systems, and proximity to entertainment centers are what truly make this city irresistibly great and valuable. In the future, each of these developments, while separate and unique from each other, will form a completely organic, complementary and symbiotic city ensuring a healthy and sustainable community for its residents.
About DM Wenceslao and Associates Inc.
DMWAI is an integrated property developer with expertise in land reclamation, construction and real-estate development. It is the master developer and primary owner of Aseana City, a development project with a total land area of 107.5 hectares located along the coastal waters of Manila Bay. Since 1965, DMWAI has reclaimed more than 2.4 million square meters of land, leased or developed 245,000 sq m of land and buildings, and completed over 140 construction and infrastructure projects, including large, complex government developments throughout the Philippines. For further information, visit dmwai.com.