---
The PLDT Group has implemented a ban on single-use plastics in all its offices and business centers nationwide in order to encourage its employees to be more environmentally conscious about their lifestyle choices.
Effective March 1, the Power Over Plastic program prohibits a variety of items from being brought inside more than 200 establishments of PLDT Inc. and its subsidiaries.
These include PET bottles, disposable eating and drinking utensils (cups, lids, straws, stirrers, plates and cutlery), disposable plastic snack packaging, sachets, Styrofoam, sando bags and plastic shipping packages.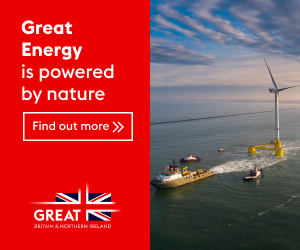 "We are advocating Power Over Plastic because our dependency on disposable plastics have resulted in severe environmental consequences that are 100 percent guaranteed to affect us and the future generations," said PLDT Chairman and CEO Manuel V. Pangilinan.
3 major PLDT-Smart HQs in Makati CBD
In Makati Central Business District alone, establishments covered by the company-wide ban include PLDT Ramon Cojuangco Building along Makati Ave.; PLDT Makati General Office by the corner of de la Rosa and Legazpi Streets; the Ayala Ave. head office of wireless subsidiary Smart Communications Inc.; as well as PLDT-Smart offices inside Rufino Tower in Legazpi Village, Robinsons Summit in Salcedo Village, and several business centers.
Power Over Plastic guidelines will also be observed for all events and activities organized by the PLDT Group inside and outside its premises.
Pre-ban awareness campaign
To prepare and encourage the more than 17,000 reported employees nationwide, PLDT's environmental stewardship brand Gabay Kalikasan launched a multichannel campaign prior to the ban implementation.
Educational materials included single-use plastic types, the many benefits of eliminating them, and eco-friendly alternatives.
A refresher briefing on waste segregation was also rolled out.
Beyond business
Studies have ranked the Philippines as the third-largest plastic polluter in the world, leaking half a million tons of the nonbiodegradable waste into oceans every year.
The PLDT Group's company-wide plastic ban aims to encourage employees to switch to a more sustainable lifestyle, helping efforts to preserve Mother Earth.
"With the size of our company and the many stakeholders we do business with, we hope to empower as many people as we could to reduce plastic waste and curb its negative effects," Pangilinan says.
"We are doing this because our continuously ignoring how Mother Earth is deteriorating will threaten not just our business, and also our own families and the future generation's ability to survive," said PLDT SVP & Group Controller Chaye Cabal-Revilla, who is also the concurrent PLDT Group chief sustainability officer, and Smart Communications Inc. chief financial officer.