CURRENT country manager of Asus Philippines, George J.H. Su, arrived in the country in January 2012 after successful stints in managing the brand's offices in the Middle East and Malaysia.
For the past nine years, Su and his Filipino team have conspired to pole-vault the Asus brand in terms of market share in the local information-technology (IT) industry—from seventh place when he first arrived, to its present position at close second.
That says a lot for the brand's products that carry a premium price over the competition while, at the same time, flaunt cutting-edge architecture that helps improve productivity to enterprises and individual end-users, as well.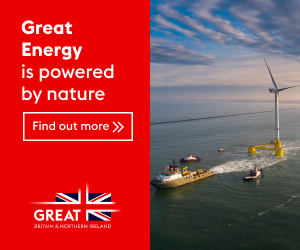 The Taiwanese executive explained, "[The company does] not carry secondhand or refurbished end-of-life models just to make our products affordable. We offer instead the latest ones. We are usually the brand that brings in the latest technology in central-processing units, in storage, or in the design of laptops, personal computers [PCs] and digital devices."
The essence of such marketing practice is embedded in the Asus name itself. Drawn from the mythical winged horse Pegasus, company founders made sure to embody its essence into its products' aesthetics and innovation.
Su further referenced to the white equine of lore for elegance that exudes a dimension of novelty and beauty.
Asus Philippines's country manager said that the concept also borrows from the Oriental Zen philosophy, best illustrated by the duality of yinand yang. In fact, the company's product line seeks harmony in performance and aesthetics. For instance, these two aspects blend together in its signature ZenBook line.
Early on, the combination of form and function at a higher price point missed to catch on in a major way with the preferences of Filipino customers. In the last four to five years though, the market has evolved. Eager millennials became receptive to Asus offerings, and the renewed traction boosted the company near the top of the local IT sector in sales and popularity.
According to Su, its extensive end-user support infrastructure also sets the company apart from other brands. Today, it has about 100 authorized service providers, covering around 60 cities nationwide. They are all directly supported and managed by the after-sales service team based in Manila.
The IT company also owns a warehouse in the country for genuine spare parts. The setup helps shorten turnaround time for repairs—wherever a customer may be, and when the fixes are warranted.
Proprietary software preinstalled in all Asus laptops and smartphones locates via GPS the nearby service provider to a customer needing a quick fix. It assures customers will enjoy the same after-sales service quality, regardless if they purchased a P20,000 or a P200,000 priced Asus product. That should give Asus customers extended peace of mind.
Journey of detours
SU described his journey so far as the result of a series of "detours," with one mission in mind: To go abroad and experience different cultures. With a degree in political science, he then took a different path by enrolling in a master's course on China's political economy.
After a compulsory military training, the Taiwanese engaged in corporate work to experience employment in the private business world. He was hired by a Japanese medium-sized subsidiary that produces stationeries. There, he learned the key factors of business operations: from sales and marketing, to distribution and logistics.
Three years later, the young Su moved on to his next detour—this time, a propitious one. Despite lacking a degree in engineering or business management, he initially fancied getting employed by one of the movers and shakers of Taiwan's flourishing IT industry at that time. He planned to work for the likes of a competitor and an Australia-based nongovernment organization.
It also dawned upon him an overarching theme of his life's journey: To challenge himself to go beyond the comfort zones of the same industry or discipline, and achieve his foremost dream of going abroad.
Fortunately, Asus took Su in and assigned him to its Middle East office in Dubai, where he learned the ropes from scratch. "I learned the business, the products, the technologies, the customers, distribution, reselling, supply-chain marketing, after-sales servicing, human resources, and even registering a company," he elaborated. "I managed everything, plus the nitty-gritties of running a business in a foreign country."
On his own, the country manager gained a better appreciation of himself as a person and as a fellow worker. He said, "The learning journey became a good foundation that contributed to what I am now. When I encounter something unfamiliar or new, I treat it as just another element that I have to learn or overcome and be familiar with. That is my attitude to everything, and that's where I come from."
Never the disciplinarian at work and instead leads by example, Su describes himself as someone who would rather "walk the talk," skipping long-winded speeches by actually demonstrating the way to get things done. Coworkers would catch him as one of the early birds in the office and the last to leave at the close of business.
Filipino core team
IN the United Arab Emirates, Su obtained great help from overseas Filipino workers in the company office. "I hired the first Filipino service staff, the second, then the third," he enthused. "Actually, the service center in Dubai is run by a group of Philippine nationals. They're very skilled and very hard working, which resulted to a high level of consumer satisfaction with the good service they provide."
The IT executive told Envoys&Expats that when he first arrived in the Philippines in 2012, the Asus office only had 30 employees. By now, the number of its core staff has grown to 110 Filipinos.
"The most important thing for me and the company are the team members," Su said. "I enjoy working with them. I have mostly young employees, whose average age is below 25 years old, mixed with experienced professionals."
"There are those who think there are disadvantages in having a young team, but I have incredible moments with my young staff," the IT executive opined. "We usually introduce new technologies, so we set the pace of innovation."
He further stated, "If you follow the old-fashioned way, it's very difficult to succeed. You really have to think out-of-the-box and challenge the past. I give due credit to our Filipino team who helped us gain new know-how and knowledge along the way."
Su also sang high praises for the open-mindedness of Filipinos, as he articulated, "They are willing to accept new ideas, new guidelines and new procedures. I think the Filipino staff members comply with the rules much better than other races."
"And [they] are a jolly bunch to work with," he observed. "Ready to mingle and collaborate even if in a stressful environment, or under a very tight schedule."
He remembered a time that his Filipino team prepared for a big event and worked tirelessly for several days, with hardly any sleep. With the extra workload, one would expect members to be exhausted and grouchy at the conclusion. Instead, the team members bonded so well and enjoyed instead their time together working on a difficult project. After the event turned into a huge success, everyone enjoyed their bonding time, as well as the accomplishments they have achieved.
Chessboard to CSR
IN his many visits around the country, Su comes back to Manila with wonderful stories to share with his family and friends. He still remembers one particular happy episode in the Zamboanga City office of the Philippine Coconut Authority.
"When I got there, I saw several carpenters making furniture and small gift items out of coco lumber. On a whim, I asked one of them if he could make a foldable chessboard, with complete pieces. The guy actually hesitated at first, but I told him to name his price, he agreed to do it."
He revealed, "I don't think the carpenter knew how to make [one] beforehand. Regardless, I flew back to Manila with the first foldable chessboard—complete chess pieces made from coco lumber!"
That sensibility of giving a break to others is also reflected in Asus's corporate social responsibility (CSR) work. Six years ago, Su, through the Asus Foundation, got involved in the Asia-Pacific Economic Cooperation's Distance Opportunity Center project initiated by the Taiwanese government. (A-DOC, now called T-DOC after Taiwan took over from Apec in 2015, seeks to reduce the digital divide in member-countries targeting the underprivileged in remote rural areas.)
In the Philippines, the Asus Foundation has partnered with the Love and Care Foundation to raise funds for the delivery of refurbished 20-foot containers. They have been converted into digital labs that will provide computer-literacy skills to villagers.
"The beauty of the CSR's advocacy is that all training participants get certified by Technical Education and Skills Development Authority," Su explained. "That means graduates of the program are duly trained with certificates and can be employed in basic office jobs."
The Asus CSR program has donated six mobile trailers that have been dispersed in various rural parts of the country. On top of that, the foundation has distributed 200 recycled and pre-owned PCs with monitors to 10 beneficiary-organizations, including a women-in-need center in Naga City. New donations will be coming in the next three weeks in response to a growing list of prospective recipients.
Incredible in PHL
APART from his company's unique CSR initiatives, the Taiwan national's love for Filipinos extends into his fondness for the Philippines. He claims to have visited almost all of Asus offices in the country: from Zamboanga to Cagayan de Oro down south; to Cebu and Iloilo in the Visayas; and most of the major cities in Luzon, like Naga and Laoag.
This IT executive has taken his family for rest and recreation in resorts around the Calabarzon region, especially in the Province of Batangas. The dish he has constant cravings for is bangus (milkfish) sisig.
The friendliness of the people in the places he has gone to is something he treasures: "Filipinos are very warm and very open, especially when I come on as a window-shopping foreigner. I have good conversations with them. That makes my stay here easier and more fun."
Su's constant search for the incredible might have just been fulfilled right here in the Philippines, with the help of its people.
Image credits: Jimbo Albano