PRESIDENT Duterte appears to have finally softened his stance on the franchise renewal of ABS-CBN after announcing on Wednesday that he is now willing to give due course to the pending bill for it.
"I will cross the bridge when I am there," Duterte said when asked if he will sign the bill once it reaches his table.
Duterte made the announcement after ABS-CBN President and CEO Carlo L. Katigbak publicly apologized to him during a Senate hearing for their failure to refund on time the P2.6 million worth of unaired campaign ad in 2016.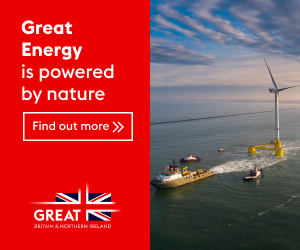 "Well, I am only human . . . I accept the apology, of course," Duterte told reporters in an ambush interview after the oath-taking of the National Commission for Culture and Arts (NCCA) officials in Malacañang on Wednesday.
Duterte said he is no longer interested in claiming the P2.6 million. He urged ABS-CBN to donate the amount to a charitable institution instead.
In December 2019, Duterte had said that he will make sure the ABS-CBN will be "out" by this year, when the issue of the franchise of the media giant network was discussed.
He repeatedly said he was irked by ABS-CBN for airing the campaign ads which portrayed him in a bad light during the 2016 polls while failing to air all of his campaign ads.
Katigbak had explained at last Monday's Senate hearing they were able to air all the national ads of then-candidate Duterte, but when it came time to air his local ads, they had to comply with the election code's cap on the total air time that networks can sell, so belatedly had to return the balance of his payment.
Independent process
ABS-CBN's franchise is expected to expire by May 4. Unless the franchise is renewed by Congress through a bill, the media firm may be forced to stop its broadcast.
The bills for the franchise renewal of ABS-CBN are still pending in Congress.
Yet another threat to ABS-CBN's operations is the quo warranto case filed by Solicitor General Jose Calida before the Supreme Court for allegedly allowing foreigners to have voting rights to control it as well as violating National Telecommunication Commission (NTC) regulation by charging viewers for its KBO services.
Duterte insisted he did not influence Calida in his decision to file the case.
"I cannot tell him to stop. The SolGen can only announce that there is a violation of law and that he is going to investigate it. I cannot tell him: Do not do it. Stop it," Duterte said.
He also said he "kept a healthy distance" from the House of Representatives, which is currently still tackling the franchise bill of ABS-CBN.
Also at the Senate hearing, Justice Secretary Menardo Guevara, asked to explain certain differences in his stance on the ABS-CBN case with the hard stand of Calida, stressed that the Office of the Solicitor General is attached to the DOJ "only for budgetary purposes" but that the OSG is an autonomous office, and acts independently of the DOJ.
Image credits: AP/Bullit Marquez