Part 2
Warehousing
With the increase of small to medium businesses was the significant demand for office spaces and warehousing facilities. Our solution: the One Soler and the Juan Luna Logistics Center. Offering modern and spacious cutting-edge facilities, these projects became instrumental to the success of many passionate entrepreneurs in the area.
One Soler
This 10-story establishment is Anchor Land's first development that offered warehousing, office and commercial spaces in Manila Chinatown.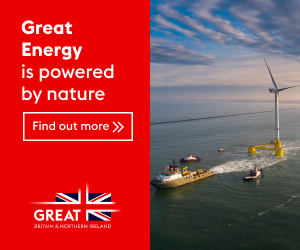 Juan Luna Logistics Center
The underserved demand for warehousing facility will be addressed through the rise of Juna Luna Logistics Center in Divisoria.
This 29-story development will offer spacious storage spaces with quick access to 168 Shopping Mall, offering a very strategic location close to Binondo's commercial district, malls, offices, churches, hospital, schools and other necessities.
Juan Luna Logistics Center will only have seven to eight warehousing units per floor, and will come complete with five freight elevators, and provision for toilet and kitchen in each unit.
Ultra luxury
Anchor Land raised the bar of luxury in Manila Chinatown through the Anchor Grandsuites, a new landmark of timeless luxury, and the Anchor Skysuites, the world's tallest Chinatown structure to date, businessmen, executives and high-income families can celebrate the height of their success in premium, opulent homes that can be passed down to generations.
Anchor Grandsuites
Anchor Grandsuites is another iconic luxury landmark that will elevate the living conditions of the Manila Chinatown community.
Located along Masangkay Street, this 63-story residential development will provide two-bedroom to five-bedroom residences, complete with two levels of well-appointed amenities.
Anchor Grandsuites is of timeless value that will be home to many generations of hardworking executives and families.
Anchor Skysuites
Known as the world's tallest Chinatown structure upon its completion, this 56-story skyscraper is towering above the world's oldest Chinatown as a landmark of Anchor Land's unprecedented brand of luxury and opulence.
With a very prime address along Ongpin Street, this 56-story luxury skyscraper is the most coveted place in the district, built with typical units with three to five bedrooms, bi-level units with four to five bedrooms, two townhouse units, and the penthouse unit with five bedrooms and a private lap pool.
The property also boasts four levels of luxurious amenities, promoting wellness, fitness and entertainment, complemented with the breathtaking skylines of Manila.
Anchor Skysuites is truly an outstanding masterpiece of Anchor Land, built to elevate lifestyles in Manila Chinatown.
15 years and moving to the future
In the last 15 years, Manila Chinatown has experienced our drive to innovate our commitment to serve. And as we continue to change the landscape of this community for the better, we know that this is only the beginning of greater things to come.
One Financial Center
The 45-story premier development is the first to offer office units to own in Manila Chinatown. Ideal for any kind of business, One Financial Center will have spacious office units with flexible setups, hassle-free parking spaces in nine floors and modern features, like high-speed elevators and CCTV.
The development will rise at the gateway of the financial district along Quintin Paredes Street, close to Ongpin, Juan Luna and Reina Regente Streets, and is within walking distance to 168 Shopping Mall, 999 Shopping Mall, and the Lucky Chinatown Mall.
Divisoria Logistics Center and Recto Logistics Center
Anchor Land will also develop the Divisoria Logistics Center and Recto Logistics Center—state-of-the-art warehousing facilities strategically positioned between commercial landmarks and our other residential developments for the benefit of wholesale traders operating in the area.
Cornell Parksuites
This 50-story residential condominium is Anchor Land's third project designed to provide a brand-new environment conducive for students.
Rising along Masangkay Street, this development contributes into Anchor Land's vision to revive Manila Chinatown as Manila's rising prime business district. It is planned to transform the Chinatown's school belt into a new residential community, offering ideal permanent homes that upgrade the living conditions of families with children enrolled in the Chinatown's prestigious schools.
The property lies just a few minutes from Manila Chinatown's school belt, thus making it the new ideal home address that promotes a culture that nurtures relationships between parents and their children while responding to the growing demand for homes close to schools and businesses in Manila Chinatown.
One Legacy Grandsuites
The 69-story development offers an exclusive collection of premium residences along Benavidez Street. Each residence has two to five bedrooms. There is also a distinct collection of bi-level residences. Designed with the lifestyle upgrade needs of the residents in mind, the development is complete with two levels of modern amenities and cutting-edge features that ensure an unparalleled experience of luxury and prestige in touch with the residents' discriminating taste for quality.
Becoming a CBD
Manila Chinatown will no longer be known for being the world's oldest Chinatown alone. It will soon regain its reputation as Manila's central business district (CBD), with a unique identity defined by the community's rich culture, and values inherent in every individual and family that serves as the pillars of the Chinatown community.
With Anchor Land as the preferred developer, Manila Chinatown is envisioned to be the preferred district for high-quality properties, where family values and cultures are preserved, where lifestyles and living conditions set the benchmark for high-end living, where businessses strive and legacies are passed across generations.
In the last fifteen years, Anchor Land created masterpieces that are not just functional, not just comfortable, not just state-of-the-art, but address specific needs that are tailor-fit to your season in life—developments where modernity and heritage come together.
By listening to you, the customers, Anchor Land is able to make the vision of a better Manila Chinatown a reality and they look forward to serving you in the next 15 years ahead. We are Anchor Land—developing properties made for you.
About Anchor Land
Anchor Land is a publicly listed developer, distinguished for our unique portfolio of properties in and out of Metro Manila. We develop residential, commercial, office, warehousing, and hotel and resort properties. Currently, our properties are expanding in Binondo, Roxas Boulevard, Bay City, Parañaque, Pasay City, San Juan City and Davao City.
Putting the best interests of our customers and stakeholders at a premium, their brand has been trusted by many generations of families, businessmen and real-estate investors.