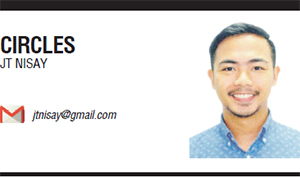 "IS there a movement to have him declared a National Artist?" a panel attendee asked at Art Fair Philippines over the weekend, during the session that centered on the life and works of Filipino figurative expressionist Onib Olmedo.
"National Artist? I don't know," answered panelist, artist and Olmedo's good friend, Allan Cosio. "Maybe International Artist."
Olmedo (1937-1996) is heralded by critics for his significant contributions in helping shape the history of Philippine art. A leading figure in the country's expressionist movement, Olmedo depicted harrowing portraits of the Filipino everyman: Jagged and distorted, but somehow imbued with a penetrating gaze and a message of hope, triumph and resolution.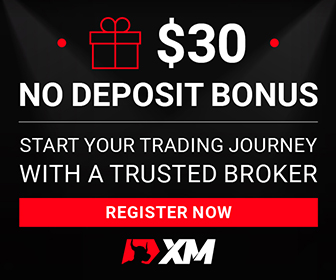 Cosio said of Olmedo: "He was an intellectual, consummate artist—compassionate, full of humor and wit."
"Why then," he added, "is his art not appreciated by the common man, for whom his heart bled? This is an enigma, and I guess will remain so."
Olmedo was born in Sampaloc, Manila, and worked as an architect as a top-7 board top-notcher before pursuing a full-time career as an artist. He developed a style that was uniquely his own, devoid of foreign influences in techniques and aesthetic. His subjects, meanwhile, often involved his immediate surroundings. One was Aling Tsuping, a neighbor who figured in many of Olmedo's works.
But in all of the master's creations, from dark figures during his early years to musicians and ballerinas in the latter stage of his career, a signature constant was the shock value of the depictions to the viewer. During the Olmedo session at ArtFairPH/Talks, the educational component of Art Fair Philippines copresented by Ateneo Art Gallery and Museum Foundation of the Philippines, Cosio recalled how the artist's works were typically received by people at the time.
"People thought it was a horror show," said Cosio, referring to how employees at the old Philam Life building in Manila reacted to Olmedo's pieces for an exhibit.
"When Onib lived, society matrons would say of his works, 'I wouldn't even hang that in my bathroom,'" said the artist's widow, Bettina. "He was simply way ahead of his time."
And time, it seems, has finally caught up. The Olmedo widow said she has observed a growing popularity in her late husband's art, especially among the younger audience, pointing to the large number of millennial attendees who joined the talk and those who flocked to the Onib Olmedo exhibition at one of the highlights of this year's Art Fair, the improved ArtFairPH/Projects.
'Charlie Chaplin of visual arts'
THE panel discussion on Olmedo not only dissected his works, but also painted his life through anecdotes.
Cosio said Olmedo was a compassionate friend. He recalled the time when the two of them were invited by the Iraqi government to visit their country to a program participated in by 400 artists all over the world.
All the Middle Eastern food upset Cosio's stomach, and he was tied to the hotel room for two days. He said Olmedo decided to forego the organized tours and stayed with him until he got better.
Cosio also shared stories of Olmedo's sharp sense of humor. He said Olmedo used to drive a beat-up car, for which he was flagged down one day by a traffic enforcer.
"Boss, P20 lang pera ko, pero may paintings dyan sa likod. Pumili ka na lang," Cosio quoted Olmedo as saying. Cosio continued: "The officer then went to the trunk to have a look at the works. But knowing Onib's pieces, the distorted figures, the officer said, 'Akin na lang P20 mo.'"
"Stories like this," Cosio said, "is why I call him the 'Charlie Chaplin of visual arts.'"
Painter of emotions
Another panelist at the Olmedo talk was veteran journalist Vergel Santos.
The two developed a close friendship while working for a woman's magazine: Olmedo as illustrator, Santos as copy editor.
They used to spend hours together working and chatting and usually both at the same time. They covered everything from sociopolitical discussions regarding martial law to existential issues.
Santos said he has two portraits of him by Olmedo.
One painting was done in 1990, when Santos was working for a newspaper after serving the Cory Aquino administration for a year.
"Olmedo seemed to have put in a great effort to making me look good on that one," Santos quipped.
The other painting was done a year later, at a time when things weren't exactly smooth-sailing.
"I look weird in that painting," Santos said, "but somehow I knew why."
He said he was dealing with personal matters, on top of figuring out how to make money for the paper he was working for. Olmedo recognized the state of mind of his friend, and was able to capture the emotion and translate it on canvas.
Another story about Olmedo's special skill was shared during the talk by one of the audience members, who introduced himself as a lawyer.
He said his friend left school one day in the 1990s feeling distraught and dejected. The friend, a girl, came home and saw Olmedo having a sketching session at their house. Her mom asked her to sit down and be drawn by the visiting artist. Despite being tired, she complied to be polite.
Years after, when the family was decluttering the house, the mom saw the sketch and dismissed it as just another piece to be sold. The daughter, however, recognized the work, and saw not only herself in the painting but also her dispirited mood at the time it was being created.
"That's what made him a genius, and that's why fakers cannot fake his works," the lawyer said, "because when you see an Onib, you see the emotion."
Asked then what he thought Olmedo's legacy is, Cosio didn't need even two full seconds to answer: "It's still growing."