By Tom Kinnaird & Hal Movius
Imagine the feeling: After months of courting a new client, who has given every indication that a lucrative contract award is imminent, you receive an e-mail from their procurement team. The letter states that there will be a competitive bidding process; that all bidders must agree upfront to standard (onerous) terms and conditions; and that any attempt to speak directly with the client will result in expulsion from the process. Rather than deciding how to respond to ultimata and threats, sellers can instead use two moves to improve their fortunes:
Analyze the setup
Sellers should ask process-setters how the ultimate decision will be made and who will be involved, but should also treat the assertion of decision ownership by procurement as a hypothesis to be tested rather than the settled truth. Sellers should also work to understand the buyer's business requirements and how they were developed. Finally, sellers should think carefully about whether the stated business requirements accurately reflect client interests.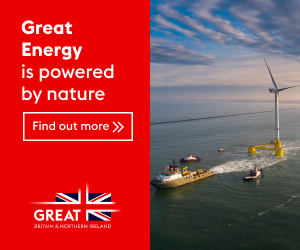 Shape the process
Power in negotiation comes from many different sources—the strength of each side's no-deal alternatives; the current or future dependence of one party on another; the power of precedents, criteria and benchmarks. Moreover, power is almost always dynamic during a pitch process. Faced with losing a highly valued seller who is not prepared to accept the unreasonable contract clauses, a buyer will often make process concessions to that seller, or to all sellers.
Toward the end of the pitch, process buyers typically narrow the field to a shortlist, seeking to maintain leverage by using aggressive process tactics. This is a moment in the process when sellers are most at risk, because the sunk costs of pitching, internal leadership expectations and pressure, and the possibility of winning can lead to significant and unilateral concessions.
Rather than following passively, sellers can shape the endgame through three moves. First, sellers can propose a period of exclusive negotiation in which the interests on both sides can be fully explored, and options enhanced and repackaged. Second, they can employ deadlines—a time by which a proposal must be accepted, or by which an award decision must be made—after which the seller withdraws from the pitch. Finally, after the buyer announces that the work has been awarded, sellers can hold back delivery of products or services until contract terms have been agreed upon.
While we can hope that procurement professionals work to enhance pitch processes, sellers must learn in the meantime to be more proactive participants in approaching, navigating and shaping competitive pitches in ways that promote mutual gains—rather than pyrrhic victories—for themselves and their clients.
Tom Kinnaird is a former chief procurement officer at WPP. Hal Movius is a psychologist.