Although the conversion of energy from the sun to electricity started way back in the 19th century, it wasn't until in recent decades that solar power as it is known now, began to really take off in a big way.
In the Philippines, solar energy started to make strides only in the last decade as part of several renewable energy sources that also included hydroelectric, geothermal, wind and biomass. Collectively, they accounted for over 26 percent of the total electricity in the country.
By 2015, solar farms were constructed in the Philippines and today, there are at least six major solar power sites located in different parts of the country. But even with these encouraging strides, the full potential of solar power is far from realized and at least 16 million Filipinos are still without regular access to electricity, especially in the countryside.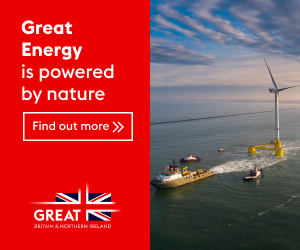 The good news is that the government is not alone in its commitment to further develop solar energy. At least one seasoned businessman has been introducing game-changing innovations that allow the sun's power to be harnessed more efficiently for the benefit more rural communities nationwide.
If the name William Che Hon Ngai sounds familiar to many, it's because the Canadian-Chinese entrepreneur is no stranger to innovation. Back when pagers were all the rage in mobile communications, Ngai was at the helm of one of the country's major players, Infopage Telecom.
Ngai also headed Nextel's pioneering cellular phone system which introduced several innovative technologies like the two-way Specialized Mobile Radio and the Integrated Digital Enhanced Network (iDEN) that was known for its push-to-talk feature popular with early adopters of mobile phones.
With his current company, SunSmart Solar Power Technology Inc. which he established in 2016, Ngai has introduced Integrated Solar Power (ISP) technology which he says improves on the existing on-grid or off-grid solar power systems in the Philippines.
"Aside from the fact that the conventional way of providing solar energy is limited to a power ratio of 1:1 and relies on separate systems from different manufacturers, SunSmart offers a more integrated, all-in-one and multifunctional system that is capable of providing a power ratio of 1:3," he explained.
"Each SunSmart product is integrated with its own Artificial Intelligence (A.I.) to make the process more optimized and more efficient in terms of harvesting, producing, storing, and distributing energy."
One such product which serves as perhaps the best manifestation of SunSmart's Integrated Solar Power Technology is its i-Smart Solar Mini Grid Hybrid Power Station which Ngai said is capable of providing an all-renewable, 24/7 power supply system.
Ngai said the i-Smart Solar Mini Grid Hybrid Power Station plays a huge and vital role when it comes to rural electrification. Because of its large-scale capacity, the i-Smart Solar Mini Grid Hybrid Power Station can function either in either Embedded, Isolated or Decentralized mode and comes in a size of either a 20ft or 40ft Hi Cube Container in a customized energy scale of minimum 50kW up to 2MW.
"The system a ready and available A.I. feature of EMS or Energy Management System as well as SCADA supervisory control and data acquisition application to monitor it remotely and wirelessly. These features allow it to become infinite in capacity as it is scalable or modular in feature," Ngai further pointed out.
"More importantly, the i-Smart Solar Mini Grid Hybrid Power Station is mobile and fast to install compared to existing powerplants that takes years and require billions of investments. Our system takes only three months to install and can supply, distribute and generate clean, cheap and continuous electricity 24/7."
And because it's a hybrid system, the i-Smart Solar Mini Grid Hybrid Power Station can also be combined with a smart genset, biomass or gasifier system, or other renewable energy sources to supply power to any area that may not be getting enough solar energy due to natural disturbances like storms.
Aside from the i-Smart Solar Mini Grid Hybrid Power Station, there are numerous other innovative products introduced by SunSmart. There's the portable and ultra-lightweight iMoGen intelligent mobile generator that has a power capacity of 200W to 3KW. There's the iSmartBlack all-in-one power system integrated with the powerful, brilliant and beautiful black silicone mono crystalline solar PV panels for infinite power.
There's also the plug-and-play iPro ESS integrated energy storage system which is based on the cloud control platform and has a power capacity of 3KW to 20KW. And then there are the highly accessible iSolar Street Lights with varying capacities of 40W, 60W, 80W, 100W and 120W.
Asked how SunSmart is making an impact with all these innovative products that they've introduced, Ngai said the key is for the company to work closely with Electric Cooperatives or ECs since they are the ones who have been serving the rural or far flung areas of the country for over a half century.
"Our intention of working and serving renewable rural electrification with the ECs is to gradually bring down and stabilize the cost of power and gradually lessen the use of coal and diesel powerplants. Together with the ECs as the Distribution Utility Channel and SunSmart as Technology Provider, we aim to reduce 90 to 99 percent of carbon emissions in the country and in the process, participate in the long-term climate change and global warming adaptation programs," Ngai noted.
Together with SunSmart president Jenny Lin Maaño-Ngai, who also happens to be his wife and equally visionary partner, Ngai hopes that SunSmart's innovations in solar power development which he considers as nothing short of revolutionary will resolve the ECs longtime problems in areas with long transmission lines where electricity can no longer flow resulting in frequent voltage drops and major power loss but will also provide solar power in underserved or unserved areas in the Philippines.
Being community-centric, SunSmart's innovations provide a more efficient and effective way to allow people to enjoy cheaper and cleaner electricity through solar energy since it is modular and flexible in design. Participants, particularly residents in underserved or unserved areas, will greatly benefit from the reliability, practicality and above all savings in electricity generated by community solar which cost is way less than the price they would ordinarily pay to direct utility.
"There are many Filipinos in such areas that play a vital role in our economy particularly the farmers and fishermen who rely on agriculture for a living. But because of the lack in water supply and the inability of proper machineries and equipment to work, it hinders their efficiency and limits their contributions to society."
"We at SunSmart intend to uplift their quality of lives with our integrated solar power technology dedicated to providing innovative, affordable and reliable renewable products and solutions particularly to isolated distribution areas where electricity is not just expensive but scarce and inaccessible," Ngai concluded.