Part One
MANILA Chinatown will always be one of my favorite places in Manila—gritty, genuine and delicious. It's one of the final bastions of authentic Manila culture that predates even the coming of the Spaniards.
It is a community built on a glorious past—a community so deeply entrenched in age-old traditions, culture and values that have endured centuries.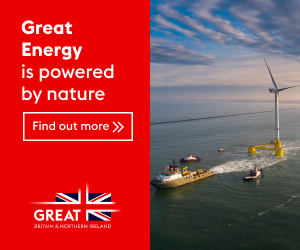 Established in 1594, this humble piece of land nestled in the city of Manila became home to hardworking Chinese merchants, laborers and artisans who served as the backbone of the Spanish colonial economy.
Manila Chinatown flourished as a financial district that has gained an unrivaled reputation not only in the Philippines but also around the world. The busy street of Escolta progressed into a business district dubbed as the Wall Street of the Philippines. It saw the emergence of the country's first foreign commercial banks, business institutions and insurance firms. It also witnessed the rise of trade centers, and of what would become the most prestigious Chinese schools in the country.
However, this is an old city that has grown wild, some say, an example of unmitigated urban blight. Manila Chinatown is steeped in culture. It hosts underground art and food movement, tantalizing architectural bits wide by side with open sewers and a road system that's confusing to say the least, thick masses of cables and veritably no open spaces.
Now, Manila Chinatown is a community with a unique identity, characterized by resilience, productivity, hard work, and a harmonious blend of influences from the Chinese, Filipinos and Western cultures. Manila Chinatown thrived on its own amid a constantly changing society.
I am happy to discover one company that has taken it upon itself to champion the redevelopment of Manila Chinatown.
Anchor Land's influence
In the last 15 years, Anchor Land has gained deeper insights into Manila Chinatown's discerning market. Through this market intelligence, we addressed the unmet demands and responded to every unique real-estate needs.
Our hard work earned us the trust of the community as a company that creates masterpieces—properties of unparalleled comfort, convenience, functionality and cutting-edge technology. These developments have given families, students, professionals, and business owners spaces that harmonize efficiency, lifestyle, and age-old traditions.
Pioneering developments
Anchor Land began serving Manila Chinatown with our pioneering developments the Lee Tower and the Mandarin Square—spacious, low-density condominiums for the convenience and pleasure of hardworking businessmen and their families.
Lee Tower
This highly exclusive residential condominium is built to provide the perfect place to raise families, having only 150 residential units. Situated along Sabino Padilla Street in Manila Chinatown, Lee Tower is the first development to showcase the distinct brand of Anchor Land in the country, characterized by a perfected harmony of world-class methods and old-age Chinese traditions.
Mandarin Square
A place for Manila Chinatown's businessmen and their families, Mandarin Square has provided a highly coveted home address right along Ongpin.
This 39-story development has spacious units that have two to four bedrooms and loft-type units with garden views and quick access to the property's amenities.
Mandarin Square has been an ideal home for luxurious and convenient living in Manila Chinatown, as it is situated close to churches, schools, temples, hospitals, shopping malls and markets.
Starter homes
Through the years, Anchor Land saw the humble beginnings, not just of businesses, but also of families—families who wanted to venture on their own without leaving their roots.
This is the reason Anchor land developed The Princeview Parksuites and The Eight Alonzo Parksuites. Modern homes that gave starting families convenience, comfort, and a great start in their journey to build their own legacies.
Princeview Parksuites
The perfect balance between life and work is most possible at Princeview Parksuites.
Located along Quintin Paredes Street in Binondo, this 39-story residential development offers spacious residences with two to four bedrooms, complete with access to a wide range of modern amenities that promote indulgence in recreation and wellness.
Princeview Parksuites is designed to provide homes ideal for young professionals, entrepreneurs and starting families.
8 Alonzo Parksuites
A few blocks away from Ongpin Street, 8 Alonzo Parksuites towers over Manila Chinatown as a contemporary residential landmark.
Built to witness pursuits of success, this 49-story development offers homes befitting the lifestyle of entrepreneurs who choose to start their lives anew in the flourishing Chinatown business district. The residences have very spacious floor areas, ranging from one-bedroom residences to four-bedroom residences. The property also offers an expansive five-bedroom penthouse residence.
8 Alonzo Parksuites promotes a lifestyle that inspires success, a lifestyle deserved by the hardworking entrepreneurs climbing their way up to the peak of success that's exclusive at the heart of the world's oldest Chinatown.
Family residences
As families grew, there rose the interest for residences near private schools. To address this, Anchorland developed the Wharton Parksuites and the Oxford Parksuites—condominiums designed with learning-centered facilities that encourage holistic development and family bonding.
Wharton Parksuites
Located at the corner of La Torre Street and Masangkay Street, this 39-story condominium sits close to Manila Chinatown's private Filipino-Chinese schools.
Wharton Parksuites is a highly convenient address for families with children enrolled in the nearby schools. For enhanced security and exclusivity, each floor only has eight residences, with one to three bedrooms.
The property also offers a wide range of amenities, most of which are designed to equip and enable the young residents to be well-rounded in academics and other aspects of their growth.
The property's close proximity to Manila Chinatown's business areas allow families to spend more quality time together, nurturing closer ties through their shared living experiences at Wharton Parksuites.
Oxford Parksuites
Situated at the corner of the streets of Masangkay, Benavidez and La Torre, Oxford Parksuites is at the heart of Manila Chinatown's school belt, tailored to meet the needs of families looking for upscale homes close to the schools where their kids go.
This 39-story luxury condominium has only seven residential units per floor, varying from spacious studio units to units with one to three bedrooms.
The development also brings forth solutions that will enable students to thrive in all areas of development by providing its residents exclusive access to its learning-driven amenities, which include tutor rooms, library cum reading lounge, as well as recreation room.
Oxford Parksuites is designed to provide the best quality of luxury living, while promoting the values and traditions that strengthen family ties in Manila Chinatown.