Part Two
AJ Rocero
IWG (International Workplace Group)
THE flexible workspace sector has reached a tipping point. Following many years of continuous growth, global demand for temporary offices, meeting rooms and co-working areas is set to explode. By 2020, 50 percent of all workers will be remote most of the time.
This what makes the flexible workspace sector one of the most exciting growth markets in the world. It is also why many now view it as the next franchise frontier.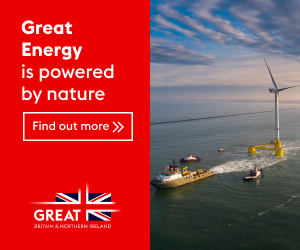 Regus now wants to accelerate its global growth with franchise partners worldwide, and we can provide partners with a highly attractive return on their investment. At the dawn of 2020, the demand for flexible workspace continues to surge, and the sector is experiencing an estimated year-on-year growth of 24 percent. What's more, it's widely reported that 50 percent of all workers now work remotely half of the time—and, by 2022, the global mobile work force will be made up of 1.87 billion people. A large proportion of the international work force now needs access to high-quality, professional workspace, meeting rooms and on-demand office space that's based outside of a single, central headquarters—and IWG is increasingly seeing large corporations explore how to incorporate flex-space into their company's real-estate portfolio.
Ivy Almario
President, Atelier Almario
AS an interior design firm whose practice includes, residential, hospitality and commercial work, we are happy to note that the demand for interior design in all these market segments is strong and consistent. In the residential segment, the completion of many high-end condominium projects in Ortigas, Rockwell, Makati and at BGC has cascaded to more projects in this market segment. While in hospitality, places like Siargao, Siquijor, Bohol, Davao and Iloilo are booming, too, that's why new hotels and guest accommodations are being constructed, needing the professional services of master planners, architects, interior designers and engineers. While the demand to design and fit-out commercial offices is still a 1.5 billion industry. Happy to say that 2020 bodes well for our industry while, we as designers, rise to the challenge of delivering relevant designs that are environmentally friendly and sustainable.
The role of the home
Personally, the start of this new decade has brought with it strife, cataclysm and even a hint of a pandemic. The challenges on a person's psyche were stretched to the limit. Threats caused by fires, eruptions and viruses rendered us humbly vulnerable, all the more reason for our homes to be our cocoon. Homes will become our bastion of comfort and safety. How will this translate to how we fix the interiors of our home. Chances are, color palettes will change from cold to warm. Our preference for the cold industrial gray will be taken over by warmer taupes, beiges, and I even dare say browns, olive greens, yellows and ochres. We may even begin to layer our walls, as treasured possessions which bring out happy memories are dusted off and layered on our walls. Layering is comforting. We will also begin to introduce live plants in our interiors ushering in biophilic design. Biophilic design increases our connectivity to nature…what happens in our homes, makes their way into our offices. I think that the loft style, open space work environment will be further enhanced by the introduction of live plants, too, as we opt to use natural air filters to improve the quality of our indoor air. Hospitality-inspired office spaces have been the norm, more so now, when all we want to be is comforted!
Sheila Lobien
Chief Executive Officer, Lobien Realty Group Inc.
Despite of the "noises" at the start of 2020 (like the Taal Volcano eruption, coronavirus, a lower GDP growth reported for 2019, etc.), we at Lobien Realty Group still believes that the real-estate industry, as whole, will have another banner this year.
Office space take-up will be driven by the POGOs and the resurgence of the BPO industry. We see the POGOs to aggressively close out available office spaces in bulk, positively affecting residential and commercial spaces that are near these buildings. BPOs, on the other hand, will continue the rebound as seen in 2019, which benefit the office space market, as well.
Charmaine Uy
Senior Vice President, Daiichi Properties
The property market saw robust demand in 2019, and we expect a continuation of that growth this year. One of the main drivers that we see are the increasing infrastructure developments, which would bring about greater connectivity and open up more opportunities in the property market. Meanwhile, the recent challenges we're facing are temporary hiccups; the country's resiliency amid natural disasters and global issues can pull the market through and sustain the growth trajectory we're on.