Part One
THE "accidental" founding of this group happened when I first organized for our friend Bhavna Suresh, the first Power Women in Real Estate (WIRE) issue celebrating the quiet contributions of the fairer sex in a male-dominated industry.
Since then, the group has grown with informal meet ups and a support network that would rival any organization.
I had a chat with WIRE members on the prospects for real estate and women in 2020.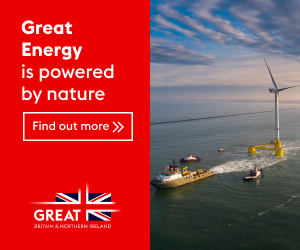 One of the leaders of group, real-estate powerhouse Emma Imperial has this to shade on her outlook for the 2020 real-estate industry.
"As a panelist at World Bank Group's Innovate4Climate in June, Imperial Homes was able to share our model to the world. The summit highlighted that an increasing warming world at 1 percent per year equals 100 percent global floods. Temasek SPG CEO recommended our sustainable homes with solar that uses 85 percent less cement with built-in insulation that blocks external heat. These homes that last 100 years using connovate panels reduces the need for cooling inside each home and lowers GHG emissions. This event resulted to immediate networking with possible future strategic partners in Asia."
Another active member of both groups, Arch. Cathy Saldaña, is optimistic about the prospects for Mindanao this coming 2020.
All her projects toward spreading good sustainable and inclusive design for communities all over the country have found its way in Mindanao.
Saldaña recently won the Philippine Property Awards together with her client Damosa Land for the Best Architecture Design for an Office Building. This is the Diamond Tower, an 18-story edifice now rising in Davao City. Saldaña believes in #mindanaonow and #mindanow, a very active advocacy we've been spearheading as early as 2013.
Another founding member of our group is Digna Elizabeth Ventura, whose rich sales background has made many women in real-estate prosperous.
"I am very proud to spearhead a forum [Real Estate: the Key to Passive Income] and talk about real estate as a surefire way to earn passive income. In our recent forum held in Davao, we made sure that property sellers are properly armed so they can sell with substance and vital insights. As a result, the market will, likewise, be fully informed about their investment. This is a mark of a truly successful real-estate selling.
We are also ensuring a sustainable boom of Davao's property sector by empowering sellers and brokers."
My passion for real estate and technology continues to be piqued whenever I have a conversation with Bhavna Suresh of Lamudi, another founding member of our group.
Conversations surrounding real estate can happen at any place and any time: when there is new construction happening in the business district, when an up-and-coming developer plans to change the skyline with a proposed development or even when investors are comparing the value of property acquired a decade ago with a property they are eyeing today. However, it is rare for all facets of real estate to be represented in one venue, with conversations ranging from taking sustainable action to digitalizing real-estate marketing and exploring the sharing economy.
This led to the inception of Lamudi's The Outlook's Real Estate Conference, a panel discussion where representatives of today's property developers and other professionals related to the real-estate industry gather to share their ideas and perspectives on conversations that steer the industry forward.
Everyone is looking forward to Outlook 2020 as early as now.
(To be continued)