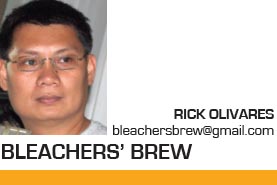 When I look at the outpouring of grief and messages of hope and inspiration that the world has poured in the aftermath of the untimely death of Kobe Bryant, I am not at all surprised. That his daughter, Gigi, and seven others lost their lives makes it even more tragic and heartbreaking.
In this day and age of the internet and social media, everyone can wade in with their thoughts and feelings. More than that, Bryant never got to fully enjoy his being a sports icon a couple of years after he stepped away from the NBA and on his own terms. Having said that, his feats on the hardcourt are all very recent and fresh in the minds of many.
In the aftermath of Bryant's death—and just like any other that seems untimely (as he hasn't lived a full life and technically hasn't even reached middle age), people try to make sense of his life and why it was cut so short.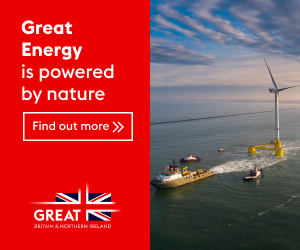 I myself did wonder. Too often, we ask, what was the point of his life and then a lot of loved ones are left behind? I won't even try to answer all that because it makes my head hurt. I will not repeat by tribute to Bryant as I wrote about it elsewhere. As I previously wrote in my other piece, there is no need to repeat Bryant's accomplishments; everyone knows that and a great many others will recount that. I will choose to go elsewhere (in my other piece, I spoke about how I came to follow him from my knowing his father as a former Philadelphia 76er and Michael Jordan's mentioning him in his book My Store) that came out late 1998 after his second retirement.
I do think though that Bryant's passing will galvanize the Los Angeles Lakers who currently own the second best record in the National Basketball Association (NBA) with a 36-11 record; tops in the West.
It is different from say, the Marshall University Thundering Herd football team that lost almost all their players in a plane crash in 1970. It took them a long time to bounce back from that disaster.
There was the Munich Air Disaster of 1958 that hurt Manchester United that was trying to become the third English club to win three successive league titles. Prior to the crash (during take-off due to the slush on the runway after a snowfall), they defeated Red Star Belgrade and advanced to the semi-finals of the European championships. Eight football players lost their lives during the crash and two never played again after the crash owing to injuries.
It took Man United 10 years to rebound from this tragedy.
And there are more examples.
Watching the Lakers' emotional pre-game ceremony (versus the Portland Trailblazers) was touching. Seeing Bryant's career highlights and basketball life flash on that LED screen—with a cello playing in the background and with the narration using his own words was haunting.
And LeBron James's heartfelt impromptu speech picked up folks after was what a somber ceremony at that point.
Unfortunately, it left the Lakers flat as the Trailblazers pasted them. But make no mistake, this will fuel Los Angeles to a title run after several years in the doldrums. That's six consecutive years from the 2013-14 season of having missed the post-season.
It is massive that they have LeBron James and Anthony Davis in uniform. That they are doing well now will only serve to put them back on the right track. James is a winner having won with the Miami Heat and the Cleveland Cavaliers. Imagine if he brings a title to the LA Lakers. Them playing sweet music right now will make Los Angeles a preferred destination after years of being in the doldrums.
They are after all one of the most storied franchises in NBA history. And right smack in Hollywood too. After years of internal problems and sniping at one another, this tragedy will bring together the Laker Nation.
And you can be sure the upcoming Basketball Hall of Fame ceremony in August of 2020 will be emotional, as well.