By Ryan Gottfredson & Chris Reina
The Brandon Hall Group, a human capital research and analyst firm, surveyed 329 organizations in 2013 and found that 75 percent rated their leadership development programs as not very effective. Why aren't companies getting more bang for their leadership development buck? Our latest research suggests it's likely to be because most efforts overlook a specific attribute that is foundational to how leaders think, learn and behave—their mindsets.
We identified four distinct sets of mindsets that have been found to affect leaders' ability to engage with others, navigate change more successfully and perform in their roles more effectively: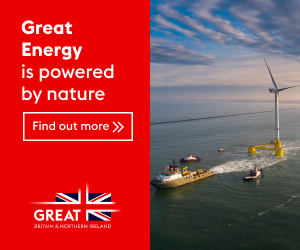 GROWTH AND FIXED MINDSETS
Decades of research have found that those with a growth mindset are more mentally primed to approach and take on challenges, take advantage of feedback, adopt the most effective problem-solving strategies, provide developmental feedback to subordinates and be persistent in seeking to accomplish goals.
LEARNING AND PERFORMANCE MINDSETS
Compared to those with a performance mindset, leaders with a learning mindset are more mentally primed to increase their competence, engage in deep-level learning strategies, seek out feedback and exert more effort.
DELIBERATIVE AND IMPLEMENTAL MINDSETS
Leaders with a deliberative mindset have a heightened receptiveness to all kinds of information, as a way to ensure that they think and act as optimally as possible. Leaders with an implemental mindset, as the name suggests, are more focused on implementing decisions.
PROMOTION AND PREVENTION MINDSETS
Leaders with a promotion mindset identify a specific purpose, goal, or destination, and prioritize making progress toward it. Leaders with a prevention mindset, however, are focused on avoiding losses. Research has found that those with a promotion mindset are more prone to positive thinking, are more open to change, and demonstrate higher levels of task performance and innovative behaviors.
If organizations want their investment in leadership development to more fully pay off, it is essential that they prioritize mindset development, specifically by targeting growth, learning, deliberative and promotion mindsets. As leaders cultivate each, their thinking, learning and behaviors will naturally improve because they are seeing, and interpreting, their situations more effectively.
Ryan Gottfredson a professor at California State University-Fullerton. Chris Reina is an assistant professor at Virginia Commonwealth University.
Image credits: Jozef Micic | Dreamstime.com