If you like moving around and walking under the heat of the sun and you enjoy being in a big crowd and the noise it creates, the Chinese New Year celebration in Binondo Chinatown is for you.
Yes, you don't have to go far to have a taste of an authentic CNY 2020. It's just right there in the heart of Manila. And be ready because it can go crazy and chaotic with various food, goodies, tikoy and lucky charms on sale plus firecrackers and lion-dragon dances all over.
Various groups and individuals do the round of guided tours of the area all-year-round but most especially on Chinese New Year.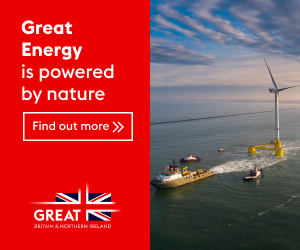 One of them, WalkwithChan (aka blogger and Filipino-Chinese historian Rence Chan), is known for conducting the most in-depth and detailed tour of Chinatown. Chan has made his tour, WalkwithChan, his advocacy to promote this place he once called home. A hobby he developed at 13 in high school, Chan has toured many groups especially students who are writing theses about food and culinary and historical places of Manila.
Chan's father is a pure Chinese born in the Philippines during the war and his mother is a Filipina from Samar. He knows a bit of both Cantonese and Mandarin language. To this day, his mother's family still keep a textile business in the area.
A WalkwithChan tour is normally done in partnership with Ralph Soriano's group, the Binondo fireworks Firecrackers Lovers Organization Inc., and the PHLPost's Royal Postal Heritage Tour where Chan is also a member. The tour group is also behind various public and private guided tours in the historical destinations in Manila such as Fort Santiago-Intramuros, and an operational tour in the Manila Central Post Office.
This writer was privileged to enjoy Chan's solo one-day, guided tour along with a birthday lunch treat by Chan himself who also celebrated his birthday on January 15.  The tour happened five days before his much-awaited private and small group tour on CNY day, January 25.
Proposed Chinatown tour itineraries
Here are the proposed itineraries (subject to change, depending on availability) of the CNY 2020 tour. The first stop is Plaza Santa Cruz where the attendees usually converged as early as 6:00 a.m. The plaza is convenient to all as it is very near the LRT Carriedo Station. It would be followed by a walk to Ongpin Street and a stopover at LaiLai Hotel for breakfast buffet.
Not necessarily in this order, the group would then head to Ongpin Estero, Salazar Bakery, Filipino-Chinese Merchant Stores along Ongpin and Carvajal streets, Chinese temples, Binondo Church and Plaza San Lorenzo Ruiz, Panciteria Macanista de Buen Gusto, Juan Luna Ancestral House marker, Santo Cristo, Chamsamco Hardware, Santo Cristo St., Dona Teodora Alonzo Ancestral House marker, Ilang-Ilang restaurant (one of the oldest restaurants in Chinatown established in 1908), and the Ambos Mundos (also one of the oldest restaurants in Manila established in 1888).
There's also a visit to the Taoist Temple along Zacateros corner Teodora Alonso Street; Eng Bee Tin Hopia and Grocery; Holland Bakery; Polland Bakery, fortune-telling within Juan Luna St., lunch at New Toho Food Center (the oldest restaurant in Chinatown established as Antigua Toho Restaurant in 1866 which to this day, still serves the favorite Rizalian meal and where past Philippine presidents and government officials had dined with visiting dignitaries).
Optional tour itineraries also include Plaza Cervantes with side tour in Juan Luna St., Lucky Chinatown Mall and Narra temple in Tondo.
Chinatown is such a big place, it's not just Binondo
Founded in 1594, the Chinatown in Manila over the centuries became the center of commercial and trade operations between Filipinos and the Chinese due to its strategic location.
Manila Chinatown is the largest and oldest of its kind in the world. It was established to separate the Catholic Chinese from the non-Catholic from mainland China. The current Chinatown covers a big portion of several districts of Binondo, San Nicolas, parts of Santa Cruz, parts of Tondo and even parts of Quiapo. Today, it remains a commercial hub and home to establishments of all age and sizes, such as shopping mall Lucky Chinatown, owned and managed by the Andew Tan-led Megaworld Corporation, and various buildings for residential and business purposes.
Chan, who also serves as tour guide for the many tours in the area said that his group holds the tour during Chinese New Year festivities so that the attendees could go beyond the usual heritage spots in Binondo.
"Chinatown is such a big place, not just Binondo. It also includes Santa Cruz, San Nicolas and even small parts of Tondo, so we focus on those areas that are not frequently visited by commercial tour operators," Chan pointed out.
Depending on how long one can walk, then he can only see much for the day tour. A day isn't really enough to see the places of interest and learn the history of Manila Chinatown.
Good thing, my knee injury last July of 2019 had completely healed. I believed so as I was able to walk all throughout the tour from and back to the LRT station. My exclusive tour started at Plaza Sta. Cruz where the Church is located. The nearby fountain is being cleaned by Manila's Engineering Department workers and is set to reopen to the public in time for the CNY 2020 celebration.
We traversed Burke St. on our way to our first stop at the New Toho Food Center at Pinpin St. near Dasmariñas St. to have a taste of Dr. Jose Rizal's favorites: lumpiang Shanghai, pancit canton guisado, and yang chao fried rice. My host also ordered the resto's famed pork asado which had a smoky flavor, and Manila Mayor Isko Moreno's favorite, the Chinese kikiam (or que-kim).
Unlike the usual kikiam that we know which is made of flour, Toho's kikiam is made of minced ground pork (giniling na baboy), diced carrots, shrimps ,finely chopped red onion, minced garlic, chopped green onions or chives, minced Chinese mushroom, diced water chestnuts and wrapped in soybean (tao peh). Its special sauce (spicy and non-spicy) are also to crave for.
Pork asado is a must-try at New Toho. It is always out of stock and it must be pre-ordered days or even weeks in advance, especially on special events and occasions. It has a smoky flavor and right texture similar to the favorite ham dish.
From New Toho, we went had brief stops to various places to take photos of Juan Luna Ancestral House marker, Chamsamco Hardware, Santo Cristo St., Dona Teodora Alonzo Ancestral House marker, Ilang-Ilang Restaurant, and Jaboneros St., among others, passing by other establishments and many new Chinese restaurants coming from various regions of China.
It's a long, tiring walk actually. Together with Soriano, we passed by the Panciteria Macanista de Buen Gusto along San Fernando St. The panciteria is Manila's oldest pancit house which served the then famed pancit lang-lang. The place mentioned in Chapter 25 of Rizal's El Filibusterismo, Chan said.
The old panciteria building is in its dilapidated and most sorry state and is said to be currently owned by a Filipino-Chinese businessman who plans to demolish the house and convert it into a building.
After that, we traversed Reina Regente St., a good five to 10-minute walk to our final stop, the Chinatown Museum housed at the imposing Megaworld Lifestyle Malls and Lucky Chinatown in Binondo, Manila.
On January 25, Filipino-Chinese not only within the Philippines but the rest of the world will be celebrating the Year of the Metal Rat with a Big Bang, lion-dragon dances and fireworks display.
Kung Hei Fat Choy!
Image credits: Nonie Reyes