JONES Bridge, otherwise known as the "Queen of the Bridges" in Manila, was recently brought back to her pedestal. The whole nation witnessed its dramatic restoration during its "inaugural" in November 2019 with its near-original design back and Intagrammable well-lit and ornamented walkways on both sides.
This was made possible by the visionary man behind this P20-million project, Manila Mayor Francisco "Isko Moreno" Domagoso, whose bold efforts to bring back the old glory of the nation's capital city has been gaining praises not only in his own backyard, but also in other parts of the country and even abroad.
Formerly the Puente de España (Bridge of Spain), the bridge now serves as the gateway to his other development plans for Binondo, one of the oldest and biggest Chinatowns in the world.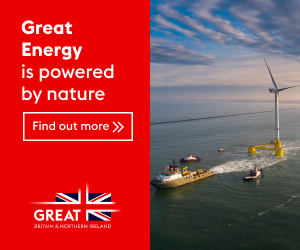 Domagoso's initiatives to revive the former luster and vigor of the Filipino-Chinese community are just a parcel of his ambitious yet working Urban Renewal Program for the City of Manila.
"We wanted in our own little way to revive the vibrancy of the city. We were left behind by our neighboring cities in Metro Manila. It's true with regards to development. But God has mercy that someday, somehow we can recover," he told the BusinessMirror in mixed Filipino and English during an interview in his office at the Manila City Hall.
Initially, his administration introduced basic or elementary governance, making Manila more clean, safe and secure while trying to protect whatever is left with regards to its historical relevance.
"If there's a chance that if we can revive areas of concern, so be it because Manila, we are being left behind," the local chief executive said. "If there's one thing good about Manila, it's character. So we have more to sell or to offer. In this case, let's just say one area—Binondo."
First CBD
Known as the Philippines' first central business district (CBD), this is where trade and finance activities in the country sprang, creating jobs to the people and commerce in respective industries.
"So that's why we're putting order in the area to make it cleaner, more passable, and more environment-friendly with regards to business," Domagoso said.
Fulfilling his campaign promises
ALTHOUGH he is already a known public figure, an actor to be exact, prior to throwing his hat into politics in 1998, Isko Moreno, as he is known in showbiz, shot to fame anew during his first week in office as mayor in July 2019.
Among the many brave yet encouraging unprecedented acts he did that either drew applause or raised eyebrows was when he got his hands dirty leading the demolition of an illegally constructed barangay hall adjacent to a heritage spot along Ongpin Street in Binondo.
This structure-turned-barracks obstructed the view of the monument of Roman Ongpin, who was known to finance the revolution waged by the Katipuneros against the Spaniards. Just next to the barangay hall was the illegally parked firetruck of the Chinese Binondo Fire Prevention Association, which the mayor had towed as it also blocked the road.
Salvaging legacy landmarks, likewise, has been included in his agenda to help revive the old charm of the ancient Chinese settlement area in this side of Manila.
"We're encouraging also the private sectors to clean up their buildings, most especially the heritage ones, as well as protect, renovate and rehabilitate them," Isko Moreno said, while citing that the iconic buildings of Philtrust, Chinabank, and The Hongkong and Shanghai Banking Corp. are already being developed by their respective owners.
To encourage more people to follow their initiatives, a 10-year property tax holiday will be given to building owners in Binondo who will renovate or rebuild. The rationale behind this is to grow gross leasable areas that will add rental capacity in the area.
What's more, vertical parking towers will be put up in city-owned properties along with pedestrian lanes to connect Binondo and Escolta. Prompting people to walk will help reduce congestion of public utility vehicles on the road.
Business-friendly environment
SINCE Binondo was once a financial hub, leading with good governance and embracing change are among his tactics to spur its business activities, regain investors' confidence and, eventually, bolster the city's economy, according to him.
As public servants, Domagoso said that they are focused on how they can help achieve the goal of the national government as regards the implementation of the Anti-Red Tape Act and Republic Act 11032 or the Ease of Doing Business and Efficient Government Service Delivery.
In line with this, the city mayor promised to end the "era of corruption" against the private sector in the area. Since it provides jobs for the people, he noted that his administration is "fighting" against double-dealing as they try to build "a good environment for the business community."
Another way to encourage existing and potential investors to transact with his government is by innovation. The mayor said: "Later on, we're going to adopt technologies to make it more efficient for our taxpayers and business community [to apply for business permits or settle their tax obligations to the city]."
He noted, for instance, that before his term, applying for a new business would take 11 steps, eight windows, and "x" number of days.
"It's uncertain when you can really get your permit," Domagoso said. "Today, as we speak, those 11 steps, we can [do it in only] three steps. Those eight windows is [now just] one window, and one day you will get your new business permit."
While Binondo today is not as modern and flourishing as other CBDs in the country, he sttressed that it remains a "very siginificant" contributor to the city coffers.
"Actually, this is one of those that give life to Manila" he said, while citing its undisclosed big share to their P2.72-billion tax collection from 31,358 taxpayers from January 2 to 20, 2020 alone, based on their latest Business Tax Comparative Report.
Data from this study also show that the efficient system now in place under his leadership is so effective for the city government to increase its tax collection with over P1.37 billion, or an increase of 101.6 percent. This is more than double what his predecessor had accomplished during the same period last year with P1.35 billion as settled by 19,101 taxpayers.
"So why would you cut the neck of the chicken that lays the golden egg? We have to protect them in such a way that you treat them fairly but, at the same time, while we don't allow abuse on our part, we don't allow also abuse on the part of constituency," the local chief executive stressed.
Reviving Manila's pomp and greatness is no easy task and, definitely, no overnight work, he conceded. As previously presented by his camp, his big-ticket infrastructure and beautification plans are expected to be completed in a decade, something that would require his three consecutive terms for nine years. For Binondo's rehabilitation, though, he wishes "for a better and faster" completion of his initiatives.
"If we can do it sooner, the better. It doesn't matter whether a few months from now, or a year from now, but it has to be done," Domagoso said of the billions of pesos worth of projects in the pipeline, which he hopes the city government can realize even if it doesn't really have the capacity to finance them fully.
"We do one day at a time, one portion at a time. We have to be very patient. But at least there is direction.
Image credits: Bernard Testa, Contributed Photo