That is why most people put real estate in their mid to long-term investment strategy, with the exception of high net-worth individuals, who can flip properties in a short time when opportunities present themselves.
This in turn limits the number of people that can afford to participate in good real-estate investment projects.
In the Philippines, the traditional real-estate process follows a certain way—buyer hunts for properties online, which is then linked to a certain real-estate seller or broker. The buyer and broker go back and forth, with the buyer agreeing to a total contract price that is worth millions of pesos. Then they undergo the tedious process of fulfilling property ownership requirements, which may involve more money and time until the contract signing.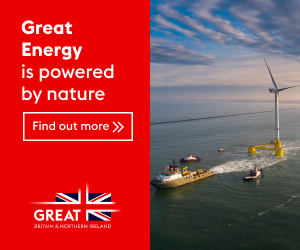 And for most Filipinos, the contract signing does not involve actual ownership turnover yet. The contract signing may only signal the start of paying off the down payment needed to signify the intention of ownership. As such, return on a real-estate investment takes a long time.
That is the issue which Flint, the first tech-enabled real-estate crowdfunding platform in the Philippines, hopes to resolve. Flint is the brainchild of three companies (Signet, Seedin and Re/Max Premier) that specialize in different areas of a real-estate investment—platform for accessibility, financing for investment, and brokerage for buying and selling. Signet Properties is a leading real-estate ad and property technology platform, Seedin Technology is one of the largest crowdfunding platforms in Southeast Asia, and Re/Max Premier is one of the top real-estate franchises in the country.
Using tech to provide affordable investment for all
Traditionally, crowdfunding platforms require all investors to achieve an aggregate amount to fund the investment of a real-estate property. There are instances that funding takes a while or in some cases, funding may not even come through at all.
As the first tech-enabled real-estate crowdfunding platform in the Philippines, Flint was developed to help provide real-estate investment opportunities for first-timers on a budget or investors who like to diversify their investment capital. Flint exclusively offers investors who like to invest through crowdfunding in Philippine real-estate properties.
Flint aims to set itself apart from the rest. The platform is powered by Seedin's regional platform, which supports Flint's crowdfunding ecosystem. Seedin has six years of regional experience as a business financing platform and has facilitated over P8.8 billion worth of funds. This enables Re/Max Philippines to broker income-generating and capital-gaining real-estate properties in Flint's pre-funded portfolio.
The Flint platform is maintained by Signet Properties, who is also a leading data and tech- driven lead generation provider that connects property buyers to sellers, while also delivering a more convenient end-to-end solution that caters to the needs of property sellers. Signet Properties utilizes the latest technologies such as 360-degree aerial views of the neighborhood, 3D model unit showing, and commute map integrations with Sakay.ph.
Users can also search properties in Signet by clicking Explore or browse from thousands of listings from some of the biggest players in Philippine real estate, including Ayala Land, Alveo Land, Megaworld, DMCI, Avida, SMDC, Ortigas & Co. and Robinson Communities. It is quickly growing its database of real-estate developments from all over the Philippines.
Real-estate investment through crowdfunding
Flint was introduced last December to the media by Edison Tsai, partner and executive director of SeedIn Philippines; Andre Mercado, CEO and founder of Signet Properties; Amos Chen, managing director of SeedIn Taiwan; and Glennis Nitafan, CEO of Re/Max Premier Manila.
Mercado shared, "The vision for Flint started in 2019 when the Philippine market experienced a sharp increase of real-estate prices, and where it made it more challenging for average Filipinos, OFW and seafarers to consider property investment as an alternative. At the same time, a lot of investment ideas also arising but not safe or can be difficult to understand."
"With REIT still being regulated by the government, the solution is to navigate through an idea of crowdfunding specifically for real estate, which is how Flint was conceptualized. But that was just the idea start, putting everything together is the most challenging part. We need to make key partnerships to execute it. Because the vision is to make it convenient, safe and regulated, we need to bring in the experts and leaders for both industry of crowdfunding and real estate that's where SeedIn Technology and Re/Max came in," he added.
Nitafan said, "Flint is the best thing in the real-estate industry that will happen in the Philippines. Prices are going up and it's hard to sell and to buy properties right now. But Flint is a venue wherein people can actually invest not the whole amount but the portion of the amount with other people and with other coinvestors would be able to share the risk of buying a property. But then again there is no such risk since ReMax Premier makes sure that those that will be put in the market are of a good standard and at the right property prices."
Real-estate crowdfunding ecosystem outside the Philippines
The development of Flint is a major milestone. Future plans include setting up a team in countries with overseas Filipino worker presence to include properties abroad in its pre-funded portfolio.
Chen said at the press launch, "It is interesting to invest in Taiwan real-estate market. However it makes more sense for Taiwanese and Singaporeans to invest in developing countries, such as Philippines and Cambodia, rather than the other way around as we can provide projects while they provide the funding needed. With what is being offered in the market right now, Flint is the smart and easy way to invest in real-estate industry."
Tsai said "Through our strategic partnership with Signet Properties and Re/Max Premier Manila, we are empowering investors by strengthening services offered in Flint for the investment and real-estate needs of Filipinos, overseas Filipino workers [OFWs], and foreign investors, by ensuring the investments are safe, high-yield property projects that go through rigorous due diligence processes, all under a digital crowdfunding platform where Flint investors can participate and invest in its property projects safely and conveniently."
Tsai then added "Filipinos can eventually invest in projects outside of the Philippines because SeedIn already had funded foreign projects like the ones in Cambodia. So Flint investors can expect projects from the Philippines and eventually other countries, as well. When there is a regional economic growth, usually investment money looks for other high-grow areas in the region."
Lower and managed investment risk
Properties in Flint are already pre-funded, which means that users can quickly purchase a share of the real-estate property (or more) regardless of whether or not total Flint user investment has reached the investment amount of the property selected. It also means that this allows Flint to secure higher interest rates and accelerate investment closing so users can earn the interest quickly.
Flint looks for properties that are selling below the market so when investors invest, it has to be a property that can be sold at a higher price but still lower than market value. As of this writing, Flint has launched one project for crowdfunding with developer partner Suntrust, which is a P6 million worth of property. It took about three hours to raise the funds through Flint.
For as low as P1,000 for a property share, investing in Flint offers mitigated risk due to its low minimum amount. The platform is also regulated as a funding portal through SeedIn under Securities and Exchange Commission Memorandum Circular 14.
With real-estate crowdfunding via Flint, the turnaround time of the return on a real-estate investment is much faster. Flint aims not only make property hunting easier, but also to provide real-estate insights valuable in making that home buying decisions.