MOBILITY is one of the most important factors that make cities livable. With effective long-term strategic planning, city administrators can organize day-to-day mobility needs of their citizens, logistics of businesses, and traffic flows in a way that values accessibility.
According to the Livable Cities project, a program that aspires to improve cities by addressing four important concerns in city-wide planning—connectivity/mobility, resilience, GovTech and basic services—connectivity and mobility would refer to the ability to digitally connect and move people, goods and services within a city and across cities and the country. Without this, commerce and trade would not be able to grow. In fact, an effective city transport system is one that is convenient, affordable, efficient and accessible to everyone.
Digitally connecting and moving people are what transport advocate George Royeca does best. As chief transport advocate of Angkas, George and Angkas CEO Angeline Tham have been instrumental in connecting commuters with motorcycle taxi riders, ensuring that an affordable and safe transport option is available to the public on the road to making our metropolitan cities more livable.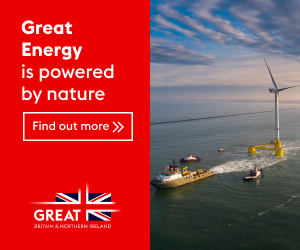 His experience and contribution to inclusive mobility is exactly why George was picked as one of the investor-judges in The Final Pitch's fifth season, which will aptly have the theme "Real Estate and Livable Cities."
In its upcoming season, the show will be focusing on entrepreneurial projects that aspire to make cities more livable, in more ways than one. And George's transport service experience provides an important dimension in the show.
Mobility and motorcycle taxis
Angkas, the first app-based motorcycle taxi-hailing platform in the Philippines, has been providing quality services to commuters since 2016. With nearly 30,000 biker-partners and over 1 million app downloads, the app-based ride-hailing service has been making waves in Metro Manila and Metro Cebu and making many commuters' lives easier.
While it is largely known that Metro Manila traffic is known to be one of the worst in the world, not much is being done to address this perennial problem. The country's mass transport system has been in disarray for years or even decades now.
Cognizant of this, George and Angeline founded Angkas to better the lives of millions of Filipinos by giving them another transport option that lets them get to their destinations in half the time.
Using tech to provide mobility for all
As an advocate for inclusive mobility, George is also one of the conveyors of Transport Watch, a group of industry leaders who aspire to promote better transport alternatives, road safety and education. He is passionate about tech as well and the solutions it can offer in developing smart, livable cities.
Angkas is a perfect example of how one can use tech to find solutions to the terrible mobility situation in Metro Manila. "If there is a way for us to 'techify' to improve the quality of life in our cities, then that's what I'm looking for," George once said. For him, technology is a gift and turning away from it is a "travesty."
George studied at University of the Philippines and the University of Asia and the Pacific. Before Angkas, he accumulated around a decade of IT, new media, and business development experience as a top-level executive focused on mergers and acquisitions in consumer-facing businesses.
His expertise in technology can be seen in his previous work experiences. He spent two years as chief operating officer of X-Play Online Games from 2009 to 2010 where he was able to secure the top spot in music genre for online gaming industry and launched a successful TV show segment that garnered top ratings in its time slot. Another notable position he held was as head for New Media and Business Development for IP Ventures from 2011 to 2014.
While heading a successful tech start-up like Angkas sounds glamorous, George has also previously debunked this myth and emphasized that running a start-up takes a lot of hard work and grit.
Real estate and livable cities
The Final Pitch is the country's first and only business reality show. Viewers will be able to watch entrepreneur contestants pitch their business ideas and projects to an esteemed panel of investor-judges who are looking to own a part of their companies or fund their proposed ventures.
As George previously said, "We're rich in problems and challenges. And for me, that is the best place to be in. We have a lot of problems that we can solve, and because we are able to solve these problems, there are huge and lucrative opportunities that we can hopefully tap with The Final Pitch."
George's experience in providing inclusive mobility for livable cities will help the entrepreneur contestants in their own aspirations to creating cities that are livable in every sense of the word.
The show's fifth season will air in March 2020 with the theme Real Estate and Livable Cities. Aside from George, the other investor-judges in the show are Jet Yu, founder and managing director of Prime Philippines and a returning judge; Victor Consunji, CEO of Victor Consunji Development Corp.; Cary Lagdameo, CEO of Damosa Land Inc.; and Cesar Wee, president of Wee Community Developers Inc.
As I have mentioned previously, I am honored to be part of The Final Pitch as one of the mentors in the show. I will be coaching the contestants as they prepare their business proposals and final pitches which they will present to the investor-judges who are looking to invest in the best proposal they will find.
Produced by Streetpark Productions, The Final Pitch airs Sundays at 8 p.m., with replays every Monday at 9:30 p.m. and Saturdays at 1 p.m. on CNN Philippines.