EVERYONE who's anyone in the real-estate industry knows that for someone to make it in the property business, one should know the ins and outs of the industry and have the requisite smarts to deftly navigate them.
Then there are people, however, who believe that one should also have a considerable amount of luck to succeed in real estate.
"It's better to be lucky than brilliant," quipped CEO Gerry Choa of Property Co. of Friends, one of the country's largest property companies, during the 10th year anniversary of Wee Community Developers (WeeComm) last year. He followed this up with, "Cesar is lucky, very lucky."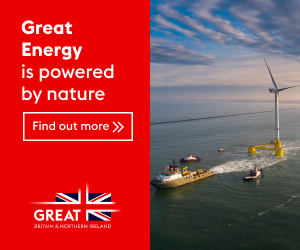 Gerry was referring to Cesar L. Wee Jr., president of Wee Community Developers Inc. and founding director of their family-owned holdings company, W Group Inc., one of the biggest commercial landlords in Bonifacio Global City.
In 11 short years, WeeComm led by Cesar, has amassed reserved sales of more than 4,700 residential units or P17 billion nationwide, peaking in 2018 and 2019 with P4.5 billion and P5.2 billion in sales, respectively.
A family of entrepreneurs
Cesar's entrepreneurial parents are Ambassador Lee Hiong T. Wee—one of the pioneers of the booming seaweed industry—and esteemed philanthropist, Dr. Rosalind L. Wee—a Pearl Buck Woman of the Year awardee and a governor of the Philippine Red Cross.
Cesar was the fourth of six children. Growing up, he was quite rebellious and got himself into all sorts of scrapes. He managed to graduate from Xavier and was accepted into (and he even quipped that he avoided getting kicked out of) my beloved alma mater—the Ateneo de Manila University.
After graduating in 1998, Cesar worked for their family's newly formed real-estate company. Their first condominium project in Quezon City was a big disaster.
Cesar, being the head of sales and marketing and, without any prior experience at the time, could not sell units. Faulty planning was exacerbated by the then-brewing Asian economic crisis.
The project crashed, and it made sense for the family to blame "Black Sheep" Cesar for its failure. Without any buyers to entertain, Cesar had a lot of time to mull over the project's flaws and the ways to improve on it. He decided that he wanted to prove everyone wrong by developing property on his own. And disprove them, he did.
Cesar considered it as pure luck when he landed a post in Pro-Friends after a meeting with Gerry Choa. Cesar left his family business to be one of Gerry's mentees with the option to invest in the projects he would comanage.
Cesar started with Pro-Friends as everyone's assistant so he would learn the ropes in every facet of the business. "People ordered me around all day. I spent hours talking to construction workers, distributing flyers, and being scolded or cursed by brokers and homeowners whenever I made mistakes. Many times, I thought of giving up and crawling back to the family business, but my pride wouldn't let me," Cesar shared.
Eventually, Cesar rose from the ranks at Pro-Friends to become one of the chosen managing partners/project directors tasked to manage house and lot subdivisions. Cesar's last project in ProFriends was their Cavite flagship township project, The Lancaster New City, which now spans over 2,000 hectares.
For a time, Cesar went back to his family's business while concurrently working for Pro-Friends. At the time, Cesar was responsible for spearheading the Wee Family's entry into developments in BGC. "I sold out our first project in six months."
Cesar felt confident in leaving the family business again because he had Pro-Friends to fall back on, that is, until Gerry burst that bubble. Cesar remembers, "Gerry called me into his office one day, and I confidently assumed that he was going to congratulate me on my project's success. Instead, he fired me. Gerry said that he had taught me everything I needed to know to spread my own wings. I was floored and was caught completely off guard."
He could not go back to working for his dad so he decided to start his own company. A week later, in 2008, Wee Community Developers Inc. was born with Cesar's vision of creating small residential communities. He had found the perfect property in San Juan to start his business.
Overcoming birth pains
WeeComm's birth pains were already quite a challenge for Cesar but he eventually navigated through all those and came out a winner in the long run. Several lucky breaks happened to Cesar since then but what he considers his most opportune and luckiest break came when Carson Choa joined the company in 2013.
"From the time we were 'students' in Pro-Friends way back in 2002, I knew that Carson would be the perfect business partner, the 'missing piece,' so to speak." Since the two have joined forces, WeeComm has doubled sales and projects every year peaking at 2019 with P5.1 billion in sales nationwide. "Each project is a curation of solutions that addresses the distinct needs of the market it serves," explains Carson.
Today, WeeComm has already fully sold and completed six residential condominium buildings in San Juan and Quezon City, and has several ongoing condominium projects in Fairview and Mandaluyong. WeeComm also has subdivision and condominium projects in Davao and Iloilo. In 2020, WeeComm will start new developments in CDO and Bacolod as it continues to stride forward in creating better developments throughout the country.
Partners, mentors, friends
Forging partnerships is something that I have always believed in. We grow with partners who will not only help us with things outside of our own expertise, they teach us valuable lessons that apply to more than just our businesses.
And it is exactly by forging more partnerships that WeeComm grew in company size and portfolio. The company further expanded through its mentorship program—the company's pay-it-forward initiative that aims to teach the real-estate development business to young aspiring developers.
"We know we are training potential future competitors, but this is a prime opportunity to contribute to the betterment of the country's real estate and economic land" said Cesar.
"I was lucky to have found a mentor who trained me well. It is only right to return this favor through others." Cesar personally mentors 10 friends-turned-project directors/business partners in his company.
This spirit of partnership and mentorship is what moved Cesar to join The Final Pitch as one of its investor-judges.
For the show's fifth season, Cesar joins an elite group of entrepreneurs who are looking to invest in new real -estate ventures. The other investor-judges in the show are Jet Yu, founder and managing director of Prime Philippines and a returning judge; Victor Consunji, CEO of Victor Consunji Development Corp.; Cary Lagdameo, first vice president of Davao-based Damosa Land Inc.; and George Royeca, chief transport advocate of pioneering app-based motorcycle-hailing service Angkas.
I am honored to be part of the show as well, but as a mentor who will guide the young finalists when they prepare their "final" pitches of the season which they will, in turn, present to the investor-judges who are looking to invest in the best proposal they can find.
The Final Pitch is produced by Streetpark Productions and airs every Sunday at 8 p.m., with replays every Monday at 9:30 p.m. and Saturdays at 1 p.m., on CNN Philippines. Do check it out.