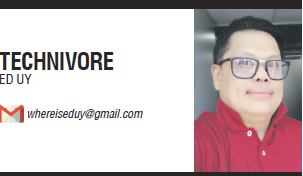 THE DxOMark results are in, and unless there's going to be a surprise contender launching in the last few weeks of the year, I guess this list for 2019 is final.
Throughout the course of the year, the photography experts from DxOMark reviewed every flagship smartphone you can possibly imagine, putting its sensors through a series of excruciating tests before awarding them a final score based on performance.
And we have a tie.
The Huawei Mate 30 Pro has been sitting comfortably in the top spot since it launched in September earning a score of 121 edging out the Samsung Galaxy Note 10+ 5G (117), Huawei P30 Pro (116), Samsung Galaxy S10 5G (116) and OnePlus 7 Pro (114). Even the iPhone 11 Pro Max couldn't dethrone it, settling for second place also with a score of 117.
So who is the biggest challenger to the Mate 30 Pro? It's none other than Xiaomi. who almost beat its fellow Chinese brand with the Mi CC9 Pro, a.k.a. the Mi Note 10.
The award for best all-rounder is now shared by the Huawei Mate 30 Pro and Xiaomi Mi Note 10, while best video goes to the Apple iPhone 11 Pro Max (102) and the Samsung Galaxy Note 10+ 5G claims the best ultra wide category. The Mi Note 10 received the best for zoom, while the Huawei Mate 30 Pro is still the king of night photography.
I know that tech experts would always tell you that it's not always about the megapixels, but in the case of the Mi Note 10, I think its 108 MP sensor has a lot to do with it.
The Mi Note 10 may have been quietly released earlier in the week via a Facebook Live event, but it's been generating a lot of attention not only for having the world's first 108MP penta camera setup, but also because of its massive 5260 mAh battery, curved display and several other features.
WELCOME TO THE PENTA-CAMERA ERA
JUST when you thought that 64MP cameras were going to be the next big trend.
The Mi Note 10 encompasses five different lenses—a 108MP wide-angle lens, 5MP telephoto lens, 12MP telephoto lens, 20MP ultra wide-angle lens and a macro lens.
The 108MP main camera marks an industry first with the Samsung ISOCELL Bright HMX 108MP sensor. The Mi Note 10 features the highest resolution of any smartphone on the market—12032 x 9024—and, for the first time ever, this 108MP camera can produce billboard-level prints up to 4.24 meters high. I'm pretty sure, though, you'd rather get a professional to shoot such a large investment.
The device offers a 1/1.33" large image sensor that supports 4-in-1 pixel binning to capture more detail in low-light conditions, while the 4-axis OIS enables unmatched clarity.
For portrait photography enthusiasts, the Mi Note 10's 12MP 2x telephoto lens at 50mm focal length, one of the most popular focal lengths used by professional portrait photographers, can produce the most natural-looking portrait photos. The other 5MP 5x telephoto lens, meanwhile, is also capable of 10x hybrid and 50x digital zoom to complete the epic zoom range.
Capture those epic travel landscapes and large group photos without having to cut people out with the Mi Note 10's 20MP ultra-wide angle with 117 degrees field of view and, finally, for those closeups, it also has a dedicated macro lens.
The Mi Note 10's rear camera setup supports all-new Night Mode 2.0 which allows for greater light capture and combines multiple shots of the same scene for increased versatility. ShootSteady video technology allows for a smooth and steady video experience, along with 960 frames-per-second macro slow-motion video and 4K video with the ultra-wide angle, making it a great choice for aspiring vloggers/ YouTubers.
For selfies, the Mi Note 10 has a 32MP front camera with AI beautify, AI portrait selfies, AI scene detection, and AI face unlock, panorama selfie, and palm shutter feature.
Mi Note 10 has a huge 6.47" 3D curved AMOLED display offering slimmer bezels than ever before for a totally immersive experience, while the 400,000:1 contrast ratio allows for deeper blacks and higher color fidelity. Mi Note 10 offers the all-new 88 percent thinner in-screen optical fingerprint sensor, with a 10 percent larger fingerprint detection area which is responsive under strong light, cold conditions and dry fingers.
Matching the Mi Note 10's massive megapixel count is its long-lasting 5260 mAh battery which can last for more than two days and supports 30W fast-charge. Last, the device sports a Qualcomm Snapdragon 730G processor with 8nm process technology for smooth operation.
The Mi Note 10 comes in three colors (Midnight Black, Glacier White, Aurora Green), and is now available at Mi stores for P25,990 (6GB+128GB) starting December 12 on Lazada.
SMART VIDEOKE
FROM smartphones, we go to another indispensable device for Filipinos—the videoke. Just as certain as the numerous Christmas parties you'll be attending in the coming days, I'm pretty sure a lot of them would involve singing. A Pinoy party would never be complete without a videoke sing-off. All it takes is a beer or two to make anyone feel like a singer—or some practice time with the Grand Videoke.
Since 2013, Grand Videoke has been developing and honing singing skills through their lineup of videoke systems. With new innovations and technology, the brand continues to introduce unique features that will make every customer's entertainment experience worth the price of their purchase. The latest series of Grand Videoke—Rhapsody 3 Pro Plus, Symphony SE Pro Plus, and Symphony 3 Pro Plus—now have a built-in Perfect Pitch system that can actually have users sing better. The Perfect Pitch system shows them what areas to follow and improve through the four-point scoring system. This scoring system helps users monitor key elements while they sing, namely, Key Rhythm, which makes sure you hit the right note at the right time; Vibrato, which helps develop your vibrato for that seamless change of pitch; Upband, for that smooth shift when hitting those high notes; and Downband, which checks how you shift to low notes. It's just like playing those rhythm games and having your own vocal coach.
Other smart features of the Grand Videoke are the Voice Command and Social Media Sharing technologies. Voice Command can be accessed through the GV Smart App that comes along to pair with the system. Besides its control functions, the app also allows you to search and choose your next song by simply activating the Voice Command function. Users can also type messages while the song is played, and it will appear on the screen of the monitor, thus adding more visual entertainment to the experience. Users can also record their songs or take screenshots of their scores directly from Grand Videoke to their phone and share it on social media.