IN 2017, the data of over 55 million registered voters was leaked in what is now known as the COMLEAKS incident. There have been many reported cases of public data breaches in recent years. This year, a financial services company reportedly exposed about 885 million records of mortgage transactions dating back to 2003 due to what it claimed was a design defect.
In April 2019, a cyber-security company revealed that more than 540 million Facebook user IDs, account names, likes and comments have been exposed on a publicly accessible server.
Even the game "Fortnite" was not spared. In January 2019, about 200 million gamers were hacked on the Epic Games's online platform.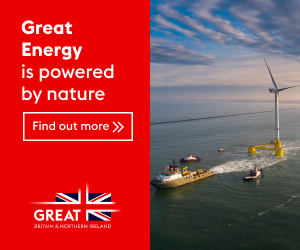 According to Amazon Web Services (AWS) Enterprise Strategist Mark Schwartz, security breaches happen because of two things.
The first thing is letting too many people have access to production infrastructure. The second is not patching software often enough. For both issues, Schwartz recommended DevOps and the cloud.
To limit access to production and remove insider threats, Schwartz said that IT staff can adapt an "immutable infrastructure" in the cloud using DevOps, where they test a new piece of infrastructure—like a copy of their running application—that has all their desired changes. The idea is to build a "test dummy" while keeping a running instance of the application unchanged. Once the test is successful, they can delete the old version and deploy the new one.
AWS said cloud technology enabled companies to adapt to the constantly changing demands of digital transformation.
With the rise of digital transformation, technology leaders are being called upon to play an increasingly bigger role in the creation of business value.
As more and more enterprises adapt to the technology revolution, Schwartz said local companies should avoid pursuing digital transformation as a one-time overhaul. "It just doesn't work. You can't periodically do a big change and then not make a change again because you get out of sync with the needs of your organization."
Schwartz said enterprises capable of very fast innovation have the upper hand when it comes to meeting changing market and business demands, calling them "high-frequency enterprises."
AWS is positioned to help businesses transform into high-frequency enterprises through cloud technology. The cloud enables quick innovation in four ways. First, it can immediately provide enterprises with resources to experiment on ideas at a small scale. Second, it provides them with powerful technologies, like artificial intelligence and machine learning, at low cost so they don't have to invest heavily on resources, talent and development.
Third, the cloud can automate basic day-to-day operations, and let enterprises focus more on generating and testing new ideas. Last, if the ideas work, the cloud can scale them up quickly for deployment. According to Schwartz, these are possible because the cloud lets enterprises innovate very quickly. "A high-frequency enterprise knows that it has to constantly change. Change is just always happening, and so it has to learn to quickly do small things. Just constantly do new small things that it can release," he said.
The Philippines ranked ninth among Asia-Pacific countries in the Asia Cloud Readiness Index (CRI) 2018, indicating that the country has room for growth in cloud adoption.
However, the World Economic Forum's Future of Jobs Report 2018 shows that cloud computing would soon become a trend in the Philippines, with 72 percent of companies across different industries expected to adopt the technology.
Many local companies are already using the cloud to not just lower costs, but provide better customer experiences. Globe Telecom uses Amazon EC2, Amazon RDS and AWS Lambda to raise the quality of customer service with better Web and mobile applications. Ayala Land leverages AWS cloud services to streamline data maintenance and resource provisioning. Schwartz said speed is of the utmost importance when it comes to identifying, and later responding to, cyber threats.
"At AWS—and we help our customers learn this—we automate a lot of our security. Automation recognizes a security breach very quickly and responds very quickly. It's much less likely to miss. It's a very different way of thinking. It is more efficient—it doesn't take too much effort—but it's also so much more effective and a much faster way to respond to security breaches."