WITH the fast and constant evolution of people's needs, it is to no one's surprise that industries are finding ways to innovate their products and services to keep pace with customers' evolving needs.
This situation though, is not a problem to this new-generation property developer whose mission is to upgrade their region's real-estate industry while staying true to their roots.
With his forward-thinking vision and his experience in the investments industry, real-estate entrepreneur Cary Floirendo-Lagdameo sees the vast opportunity in designing purposeful innovations backed by strong, strategic leadership, further driving the economy and the people's quality of life forward.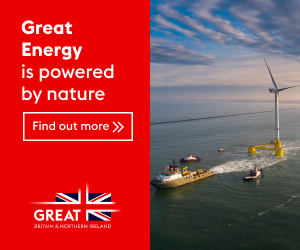 Transitioning to property development
Prior to leading his family's real-estate business, this third-generation Floirendo kick-started his career in the banking industry.
"I was working outside the family business for about 15 years before I decided to join. I honestly believed that I was going to be a banker for the rest of my life, but somewhere along the way, I had an epiphany and took the challenge to manage our real-estate projects," Cary shared.
His decision to finally take over their property business meant a lot of movements from his end. Cary had to give up his corporate job, and with the company being based in Mindanao, and him being born and raised in Manila, he had to uproot and move his life from the metro to Davao.
It is not an easy task to go back and forth between Manila and Davao weekly but Cary knew he had to make that sacrifice as the new head of Damosa Land. He had to make some adjustments and adapt to the business landscape of Davao.
Cary as Damosa's lead strategist
As Cary grows as the strategic lead of Damosa Land Inc. (DLI), the property development arm of the Anflo Corp., the company grows along with him, having achieved a 400-percent increase in revenue from 2013 to 2018.
"I'm proud to say that we are a homegrown company of Davao. We have been here long enough to know the ins and outs of the locality, as well as the taste of the people. We won't say that we're the biggest real-estate company in the region, but we're known for a lot of firsts."
DLI pioneered the first Peza-accredited IT park in Davao, and was responsible for the development of the region's first agro-industrial estate and for bringing in the first major flexible workspace solution in Davao.
Their communities have institutional, commercial and residential components, but what makes them interesting is their innovative vision to carefully integrate agriculture in most of them. Cary believes that this is what makes them standout in the wide array of developers now entering Davao.
"Our agricultural heritage was cultivated through our affiliation with Tadeco, our Group's flagship agricultural company, which is one of the largest producers of cavendish bananas in the world. Agriculture is in our blood, our heritage, and it is important for us to find this niche to thrive in our home region as other big real-estate corporations start expanding their operations here."
Cary's efforts have not gone unnoticed as he was named a finalist for the prestigious Ernst & Young Entrepreneur of the Year in 2017. Though Cary is humbled with this accolade, what he is most proud of are the numerous awards granted to DLI, via the Philippine Property Awards, Asia Pacific Property Awards, Lamudi, and Asia CEO, which he credits directly to his hard working team.
Reinventing Davao's property landscape
More than just incorporating agriculture in most of their developments, DLI utilizes the vast lands in Davao to innovate the real-estate industry of the region.
"The Philippines is an agricultural country, and it is high time for us to recognize and fully embrace it. More than paying homage to agriculture, we have dedicated our time and resources to further cultivating our lands to promote sustainability and agricultural innovation," Cary revealed.
DLI recently launched the first agri-tourism estate here in the country early next year. Agriya, whose name was a play on the words "agricultural city," is an 88-hectare township that promotes sustainability and houses residential, commercial, institutional and agro-tourism facilities.
Agriya will be home to the UP Professional School for Agriculture and the Environment campus that will provide agricultural studies in Mindanao, and prevent the outflow of agricultural professionals to other regions. These aspiring professionals are seen as the future and the keys to revamping Davao's and the region's lands.
True to its name, Agriya hosts different opportunities for people to fully utilize the rich lands of Davao. The township offers spaces for their residents' backyard farming that will give them the opportunity to grow their own crops for personal or for business purposes.
Next year, DLI is expected to open their tallest office building designed to translate their agricultural and regional heritage. Its façade is patterned after wavy banana fibers, which perfectly embodies their goal to represent their culture as bananas are Davao's top export commodity. The building may not be entirely agricultural, but its unique design bears the elements of agriculture they were aiming for.
Cary, of course, sees the fast-growing economy of Davao, and he plans to learn and implement new ways to innovate the real-estate industry of the region to hopefully contribute to this advancement.
"We always say that we are a homegrown company of Davao, and calling a place 'home' entails a certain responsibility to always strive for its betterment. As time changes and people's needs evolve, we are conscious in staying on track and innovating our developments and services to best suits their needs," Cary noted.
DLI's current projects mirrors their leader's strong will to constantly add value to the region's growing economy. Its modernized and innovative designs, locations and amenities rooted in their culture and local expertise provides the people of Davao the right space, facilities and opportunities to grow along with the region's expanding economy.
The final pitch
Cary is one of the investor-judges in the fifth season of The Final Pitch, the country's first and only business reality show, where entrepreneur contestants pitch their businesses to our esteemed panel of investor-judges who are looking to own a piece of their companies.
The show's fifth season, which will air in March 2020, will have the theme "Real Estate and Livable Cities." Aside from Cary, the other investor-judges in the show are Jet Yu, founder and managing director of Prime Philippines and a returning judge; Victor Consunji, CEO of Victor Consunji Development Corp.; George Royeca, chief transport advocate for Angkas; and Cesar Wee, president of Community Developers Inc.
I am honored to be tapped for The Final Pitch as well, but as a mentor in the show's upcoming season. As one of the mentors in the show, I will be coaching the contestants as they prepare their business proposals, their final pitches, which they will present to the investor-judges who are looking to invest in the best proposal they will find.
Produced by Streetpark Productions, The Final Pitch airs Sundays at 8 p.m., with replays every Monday at 9:30 p.m. and Saturdays 1 p.m. on CNN Philippines.