BEIJING should participate in "good faith" if the proposed Association of Southeast Asian Nations (Asean) Code of Conduct (COC) on the South China Sea is going to work, according to a former Philippine diplomat.
Former Foreign Affairs Secretary Albert del Rosario said in a statement that China already had a record of "duplicitous behavior" which will not reach a compromise in the COC.
"Even if an acceptable COC is instituted, it will be for naught if China will continuously undermine the COC on the ground," del Rosario said in a statement shared with the media on the eve of the Asean Summit in Bangkok.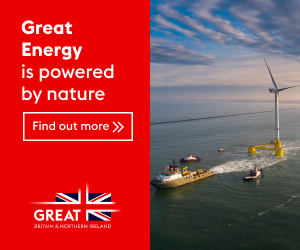 He said this duplicity of China was seen in its "lip service" to the United Nations Convention on the Law of the Sea (Unclos) ruling in 2016 while "openly rejecting" the award.
The award pertained to The South China Sea Arbitration or The Republic of Philippines v. The People's Republic of China, PCA Case 2013-19.
It clarified the maritime entitlements under the Unclos of China, the Philippines, and all the other coastal states in the South China Sea.
Further, del Rosario said under the 2002 Declaration of Conduct of Parties in the South China Sea, China promised not to complicate or escalate the dispute.
The declaration included refraining from inhabiting uninhabited islands, reefs, shoals, cays, and other features in the disputed waters.
However, he said, China continued its "massive and illegal land reclamation and artificial island-building" in the South China Sea.
"The practical reality is that for the COC to work, China in particular should participate in the COC in good faith. This point needs to be stated because of China's record of duplicitous behavior: that is, claiming to abide by an agreement but doing otherwise on the ground," del Rosario said.
Del Rosario said the Unclos award is important for all Asean member-states which border the South China Sea.
To honor the ruling, the Philippines should be consistent in taking a "rightful position" to reject a COC that does not highlight the importance of the award, according to del Rosario.
President Duterte is expected to once again raise the need for a COC in the South China Sea in the 35th Asean Summit and Related Summits in Thailand this week.
Foreign Affairs Assistant Secretary Junever M. Mahilum-West told Palace reporters on Monday that it is "unavoidable" the COC will be discussed by the world leaders in one of the meetings during the Asean Summit.
Mahilum-West also said the issue on the COC will be discussed in all three pillars of cooperation: political security, economic and sociocultural.