PLAYING AROUND
THEY'RE a beautiful couple who both come from families rooted in show business. The actress and actor have been together for a while, although they have never fully admitted it. They have a good relationship, or so it seems. There are talks, however; that whenever the actress is away, the actor flirts with other girls. This is kind of strange because he is not known for being a flirt, so people are assuming he must be a little bored with his girlfriend. The thing is that the actress, unknown to the actor, has been having a flirtation with another actor, who is younger than she is. The flirtation is so obvious that the young actor's girlfriend is irked, even angry, warning her boyfriend that she will no longer tolerate it.
HER BENEFACTOR
RECENT rumors about the young actress's dalliance with a man older than her father is said to be common knowledge in business circles. It is said that he really bought a house for the young actress and funds her travels and other luxuries. Also, the young actor who was the actress's "boyfriend" was reportedly just a beard for this relationship. The rich businessman reportedly paid the young actor big bucks to go along with the ruse. But the actress's new relationship with an older actor is not a rumor or a smoke screen. They really are dating and she is said to be very besotted with him. This worries people close to the actress, particularly those who are close to her, because it puts her relationship with the businessman in jeopardy.
ANOTHER HEARTBREAK
THE actress has had many failed relationships and she is such a nice person, so it's sad that her heart has been broken several times. Her most recent boyfriend was someone she already knew before they entered into a relationship, and everyone, including her family, were happy for her. Alas, it happened again. The guy, who is not from show business, broke up with the actress without giving her any reason. So what happened? The actress's friends did some sleuthing and found out that he broke up with her because some people had warned him about her wild past. You'd think this wouldn't happen anymore since she is already mature and so is he. But apparently, slut shaming is still a thing.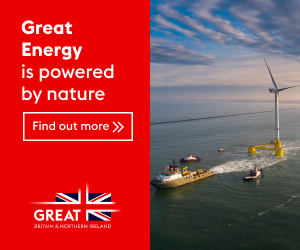 UNHAPPY MARRIAGE
THE actress married a guy who is way younger than her, and who also has less money so people predicted that their marriage would not last for very long. But they are still married. For how long, nobody knows. The actress has been telling friends that her husband is problematic because he is lazy and is very dependent on her. At this point, the young husband doesn't even try to pretend that he is madly in love with his wife. The actress suspects that he must be seeing someone else. Her friends thinks it's another man. She thinks it is another woman. As a result of what's happening in her private life, the actress has become temperamental and moody. She can't easily let go of her husband because she still loves him, plus they don't have a prenup.