Any writer can become quite used to the specter of success if and when it pours from above.
But not all writers are blessed with holiday presents early in their career. Many suffer rejection after rejection, to the point where rewriting begins to sound like a crash course on how to revive a dead cow. Mouth to mouth can work for humans, but never for anything destined for the grill.
I've heard the commonplace encouragement shared by many seasoned pens to would-be writers: "Just keep on writing and somehow you'll get there." But where is there?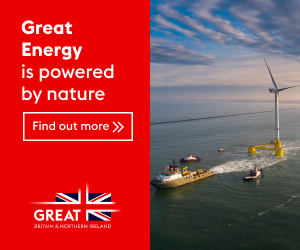 Writing a poem or a short, fictional story, to say nothing of the novel or an epic poem, is nothing like any tourist attraction I've ever been to. Ask any writer: much of the ride consists of groping in the dark, missing road signs, making the wrong turn, and worse, popping a tire.
Navigating your way through a fictional landscape, like your attempts at the Great Filipino Novel, may be daring but foolish without a map. It's a treacherous journey and very few survive it.
Others tease the would-be poet by saying that they shouldn't be 'tone deaf'. But then again I ask, what's the melody like? Is there a rhythm which they must follow, a pitch they must reach? What exactly is that tone he's referring to?
Poetry requires the most exacting language, I was once told. If it's exacting, then what is needed exactly? I mean, between Dylan Thomas and Charles Bukowski, or Osip Mandelstam and Allen Ginsberg, the latter two provide some compelling arguments for verse that sound more like live high-wire acts than poems.
And there are those who are kindhearted enough to simply say that it's all about 'finding your voice,' the same voice which you may have misplaced somewhere between your vintage collection of Playboy magazines and the first edition of Karl Marx's Das Kapital.
So, how can a newbie writer know if he's doing it right?
I find it helpful not to listen to writing advise, or at least those that scarcely make any sense. Cheer the newbies on, why not, but never too excited as to think that all's well that ends well.
While I agree with Christopher Hitchens that anyone who can talk can write, still, the kind of writing that matters—fiction, poetry, essays—demands more than the commonplace tongue exercises one does before pillow talk.
I was cash-strapped and out of a job when I started writing short fictional stories for submission to magazines. I've been writing stories way before that, but only for private consumption, meaning mine. Thanks to an uncle who said, "What good would these stories serve if no one reads them?"
I lost no time cranking up my old five-pound laptop—the silver-blue Hewlett-Packard—soon after he left. I just sat there for the next three hours staring at a blank Microsoft Word page.
I was at a loss at what to do. How does one define a story worth reading, or better yet, how should it sound? All this time I've written for myself and myself alone, hardly realizing that if I ever finally write for an audience, then who would that audience be? What stories would they like?
Halfway through a pack of Marlboros, an idea struck me. Why not imagine a specific reader? A kind of fictional character largely based on several people I knew? I guess it wouldn't hurt if I create, out of the mud of desperation, one I believe would love my stories.
I sat down and closed my eyes and began to imagine who this person might be. First, I want the individual to be a woman—young, probably in her mid- or late-twenties, chocked with shoulder-long jet-black hair, morena, somewhere 100 to 110 pounds, 5'5," wearing purple eyeglasses, sweetly petite, and walks around with a book tucked in her right arm.
She's neither the outspoken type nor the partygoer, just your average post-pubescent semi-introvert girl with a ravenous taste for stories, and loves to be by her lonesome when catching up on her reading. One last thing: she has to have a name.
Cerise.
After having seen with my mind's eye my one and only reader, surprisingly, a story began to take shape in my mind. I want it to be downright tragic, a tear-jerker, but not too mushy as to suggest a typical 'romance' piece in the tone of Nora Roberts.
I'd rather do a love story, but something out of the ordinary. Perhaps even use magical realism or fabulist storytelling to convey what I had in mind.
I sat down and began punching on the keys. Three days with only a few hours of sleep. It was then that the first of ten short stories was born—The Distance of Rhymes. It was the tale of a professor of literature who fell madly in love with his student. And since such relationships were destined for the fall, he bridged the distance between them using poems.
I spent several months writing until I completed all of 10 short stories which now comprise my first book of short fiction, The Distance of Rhymes and Other Tragedies, published by the University of Santo Tomas Publishing House in 2013.
The stories didn't begin and end with 'love.' Others bordered on horror, crime, with a sprinkling of magical realism, a bit of fantasy, the other a psychological thriller, one epistolary, all shaped using fabulist storytelling.
After the book's launching, I began to notice something peculiar. About 99 percent of those who bought the book and showed their appreciation were young women. One caught herself crying while reading inside the MRT to the surprise of onlookers. One reader said that she had to read one story per week all because she couldn't bear the sadness found on each page.
The editor of the lifestyle page of a nationally-circulated broadsheet sent me a message and said, "Every word, every story—perfect."
The most welcome review came unexpectedly from National Artist F. Sionil Jose who, in his column in the Philippine STAR, said of the book, "My favorite in this collection is 'Insurrecto'. Every Filipino should read it because it is history made alive only because Joel is brilliant; he is also committed to the truth."
Most writers would probably find the book less likely to stir their literary fancy. It's longwinded and a bit verbose, with a generous sprinkling of adjectives which I felt back then were needed to paint a clearer picture of the scenes.
But then, I did not write it for them but for my imaginary reader, Cerise.
I guess what made the stories somehow unique is the way I wrote them: as conversations between me and my imaginary reader. Since then, I've considered Cerise my good and faithful friend, if not my most exacting page-turner. Suffice it for this writing that I found my voice after I found my reader.
Other than this, I believe reading, too, helps in discovering one's 'voice'. The sundry mixture of style one reads somehow resembles the search of Thomas Edison for that one filament where light can stay on for years.
This is why reading is so important to anyone who'd think of going into writing as a profession. It generates skill and regenerates lost fuel for writing. Reading is rest and recreation all rolled into one huge ball of the sun's rays—to warm the writer's heart which, without it, could grow increasingly cold in isolation.
It is the writer's companion when nothing and no one seems to make sense. Books likewise bolster humanity's higher sympathies, and draw us closer to those who otherwise may have felt estranged by the writer's daily exile into the writing corner. Simply said, reading offers the writer a peek into other people's lives, other worlds and places.
Above all, imagining your reader early in your career can prove helpful because now you don't need to grope in the dark or lose your way. A story's destination is its reader—not a critic's assessment of your work, not another writer's critical deconstruction of what took you seemingly a lifetime to create, not even the panelists for writing workshops or judges of literary award-giving bodies.
Ultimately, it is your reader who hears your 'voice' and commits to heart your stories. James Joyce wasn't anything but a writer shunned by the literary clique in Dublin of his day. So was Sylvia Plath during her stay in England. Her works were mercilessly trampled on by London newspapers (because she was American?). Where are those literary critics and cliques now?
To get you started, I leave you with one advise: speak to your reader. Tell them a story only you can tell.