THE night that Marjorie Barretto spoke on TV Patrol about the estrangement between her and sisters Gretchen and Claudine, I got my ears pierced. I don't know why. I was in the mall that time, walking aimlessly after buying that one thing I needed for a Halloween costume until I found myself in an accessories shop. A salesgirl smiled at me and offered services of ear piercing. I mindlessly agreed. Maybe it was God's way of telling me that shooting pieces of metal into my ear lobe would be more tolerable than seeing Marjorie's interview.
Besides, there's www.abs-cbnnews.com and I knew I would be able to catch up on the interview. Boy, was I wrong! That interview was everything. Marjorie spilled the tea on everything, and here's what she had to say about the Barretto brouhaha, among others:
1. The royal rumble in the wake of patriarch Miguel Barretto—Marjorie revealed her niece, Nicole, was the girlfriend of Atong Ang (which he has denied) for five years. Marjorie said it was Gretchen who stole Atong, and it is now common knowledge they are a couple. And, yes, Atong is the man she was referring to as Gretchen's "powerful boyfriend."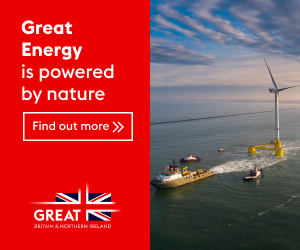 On Gretchen's accusation of Marjorie having a nervous breakdown during the wake, she turned the tables around and said that she was the calm one, and that Gretchen was having fits during the wake, even accusing her of attempting to physically attack Nicole.
2. The real father of Marjorie's youngest daughter—Marjorie coolly disclosed that Recom Echiverri is the father of her youngest daughter. She went on to say that Claudine sought financial assistance from the former Caloocan mayor. What kind of help? She didn't say but instead insisted this was a setup done by Claudine and Gretchen.
3. On the accusation that Marjorie was selling her children to rich businessmen—Marjorie vehemently denied this, saying that all her children work their assess off, and that she doesn't need to be a pimp. She reluctantly agreed the accusations must stem from her inappropriate relationship with Echiverri, being his "mistress," but she insisted that she has never sold her children to rich businessmen. Besides, she claims she doesn't have a lot of rich friends to begin with.
At this point, Marjorie was asked: Hindi ka pa ba napapagod? She brought it back to Gretchen—that what her sister is doing is pure evil and that it has to stop. She then threw that same question to Gretchen: "Kelan ka ba mapapagod?"
To Marjorie and Gretchen, and even to Claudine… please! 'Wag kayong mapagod! Go ahead and continue this public humiliation as it entertains us! Your feuds give us a perverse pleasure in this alternate vapid reality show we call our very own lives! It is so compelling, just like roadkill—it's something you would want to distance yourself from even as you can't take your eyes off! But before you accuse me of being plain chismosa (which I am, actually! I won't deny it the same way Gretchen denied Atong being her boyfriend, according to Marjorie), I guess devouring all these interviews and reading about the latest sagutan sa social media allow us some smugness about our own values.
Yes, Barretto sisters, you may have all the Hermes bags, while us non-rich, non-friends of yours scour our own Herbench bags for loose change just to buy the sachet versions of the products you used to endorse, but at least our lives aren't disturbing.