THE Bangko Sentral ng Pilipinas (BSP) again slashed the banks' reserve requirement ratio (RRR), a move that could steer economic growth back to the 6-percent territory next year.
The BSP announced on Thursday that the Monetary Board approved another cut of 100 basis points (bps) in the RRR, one of the government's monetary tools. It is a portion of depositors' balances that banks are asked to keep idle in the BSP's vaults as reserves.
"The reserve requirement reduction is in line with the BSP's broad financial sector reform agenda to promote a more efficient financial system by lowering financial intermediation costs," the BSP said.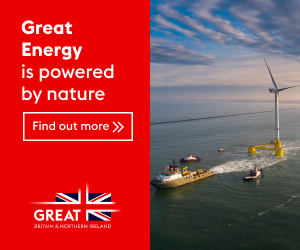 The cut reduced the RRR of commercial banks and thrift banks to 14 percent and 4 percent, respectively.
The MB complemented the move with a reduction in the reserve requirement for nonbank financial institutions with quasi-banking functions (NBQBs).
The reduction will be effective on the first day of the first reserve week of December.
Growth booster
The BSP said the adjustment in reserve requirement ratios is aimed at ensuring sufficient domestic liquidity to support economic activity.
Bank of the Philippine Islands (BPI) economist Jun Neri said the recent cut made by the BSP "increases the probability of the Philippine GDP growth getting back to the 6 percent to 7 percent range by next year."
The National Economic and Development Authority (Neda) earlier attributed the "modest" 5.5-percent GDP growth in the first semester to the four-month delay in the approval of the budget. GDP expansion in the first quarter and second quarter reached 5.6 percent and 5.5 percent, respectively.
"I think the decision to cut RRR is a proactive and timely one that should help mitigate the impact of global headwinds and this year's public sector underspending on our GDP performance," said Neri.
"If inflation remains on target in 2020 and BSP refrains from overdoing the RRP [reverse repurchase] cuts, we could be on track for a single-digit RRR as early as end 2021," Neri added.
He said the reduction would have been "less viable" had the BSP not gained a new Charter early this year. Neri credited this to the efforts of former BSP Governor Nestor Espenilla, who died in February.
Earlier, Moody's Investors Service said cuts to the Philippine banks' RRR are "credit positive" for the banking system as it will enable the cost-effective release of funds.
The Philippines still has one of the highest RRRs in the region. This means that a significant chunk of the banks' funds are kept in BSP coffers instead of being lent out to fuel economic growth.
Image credits: Ed Davad