ALL set to channel your inner Angelina Jolie as Maleficent, or are the kids going to have all the fun again this Halloween season? Who says you can't enjoy both? In and out of the metropolis, here are some of the most exciting and fun events to enjoy with wicked witches, ghostly ghosts, gruesome goblins and more.
CONRAD MANILA
THE global hotel brand (www.conradhotels.com) celebrates the Halloween season with fun and exciting activities for guests of all ages with "Thriller Night" at C Lounge on October 25 and "Spooktacular Sunday" at Brasserie on 3 on October 27.
At C Lounge, guests are invited to enjoy a Friday Night Fright dressed in their scariest costumes while indulging in premium Glenrothes Halloween cocktails paired with well-curated appetizers and live music. The guest who wears the best and most creative costume gets a chance to bring home an overnight stay gift voucher courtesy of the hotel.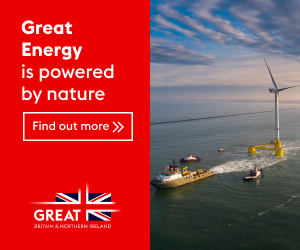 Thriller Night is on October 25, and is for adults from 18 years of age and above only.
At Brasserie on 3, celebrate with a monster-sized feast and amazing treats with Spooktacular Sunday. While the family takes pleasure on a filling buffet spread, kids of all ages are invited to come in their favorite costumes and go Trick-or-Treating around the hotel and take part in face painting, fun games and other activities. Spooktacular Sunday is on October 27 and priced at P1,800 per person inclusive of lunch buffet and Trick-or-Treat activities. Children ages six to 12 enjoy 50-percent discount on buffet rate while kids ages five and below dine free when accompanied by paying adult/s.
EASTWOOD RICHMONDE HOTEL
THE most-awaited annual family event is just around the corner and this time your beloved doggies can join in the fun, too. Eastwood Richmonde Hotel's (www.eastwoodrichmondehotel.com.ph) "Paws-itively Awesome Halloween Kiddie Party," happening on October 26, will feature a delectable snack buffet with drinks, assorted snack stations, a magic show for the little ones, a Horror House for the kids and the kids-at-heart, games, photo booth and loot bag of goodies. And to make the occasion even more unfurgettable, some furry friends will show off their talents and skills in an entertaining dog show.
Dress up both kids and doggies in their best Halloween costume for a chance to win gift certificates for hotel accommodations. The party is from 1 to 5 pm (buffet is served at 2 pm), and tickets are priced at P950 net each for both children and adults. Toddlers two years old and below can join for free if accompanied by a paying adult.
Party with friends and colleagues on "All Hallow's Eve" at Eastwood Café+Bar's Fang-tastic Halloween Night and take advantage of the buy one, get one offer on local beers, alcopops, and sparkling wines, plus 10-percent off on all the restobar's revamped à la carte menu selections. Guests also get the chance to win hotel gift certificates when they come in their best vampire-themed costume. The event is on October 31 from 6 to 9 pm.
RICHMONDE HOTEL ORTIGAS
ON October 30, The Exchange of Richmonde Hotel Ortigas (www.richmondehotelortigas.com.ph) throws a chilling shindig with bottomless fun. Scary turns into happy with "IT's Halloween," a happy hour party with a theme based on a popular horror movie. Get spooked by creepy clown characters while enjoying a drink-all-you-can spree of San Miguel Beer products and featured cocktail drinks, a buffet binge of delectable bar chow and live band music.
This special Halloween Happy Hour is priced at only P798 and is from 6 to 10 pm (bar chow buffet is open until 9 pm only). Live musical entertainment starts at 7:30 pm. All guests also get the chance to win hotel gift certificates in the raffle.
DIAMOND HOTEL
JOIN in the Halloween fun with your friends featuring Filipino folklore creatures at "Shake, Rattle and Roll: A Diamond Hotel Halloween Event" on October 27, from 10 am to 2 pm at the Diamond Ballroom and Corniche (www.diamondhotel.com).
Have a cackling-good time in this one-of-a-kind kiddie party with tickets priced at P1,000 per person, inclusive of a take-home snack box of treats and full access to the awesome activities and games bonanza. What's more terrifyingly terrific is that you get a chance to win roundtrip airline tickets for two to Singapore via Cebu Pacific at the grand raffle.
Shake up your Halloween thrill with toothsome goodies at the trick-or-treat trail across the hotel. Rattle your creative juices at the arts-and-crafts booths or roll out a hair-raising transformation at the face painting and glitter tattoo stations. Don't forget to grab a monstrously delicious bite at the food booths. Strut in the spotlight in your spookiest and most creative costume for a chance to win spellbinding special prizes. You may also purchase Halloween tickets via onlineshopping.diamondhotel.com.
Diamond Indulgence members are entitled to a P100 discount for a maximum of four tickets.
DISCOVERY SUITES
HAVE a real treat this Halloween as Discovery Suites (www.discoverysuites.com) hosts its own "Spooktacular Halloween Staycation" on November 1 and 2.
Spooktacular is set for two afternoons of fun-filled kiddie activities. Food Decorating and Lootbag Making are the activities set to happen on November 1, followed by Artwork Crafts and Pumpkin Hunting on November 2. Aside from these, a photo booth plus candies and other exciting treats await all participants.
Special Spooktacular rates start at P5,000 net for Junior Suite Deluxe, with the various room offerings inclusive of two slots/tickets to the Spooktacular Kids' Halloween Activities on either November 1 or 2, from 3 to 5 pm; breakfast buffet for two at Restaurant 5; high-speed Internet access for unlimited devices; and access to the swimming pool and other amenities. A maximum of two children 12 years old and below may stay with family free of charge using existing bedding.
DISCOVERY COUNTRY SUITES
IT'S that time of the year for ghost stories, playing dress up and movie marathons. Discovery Country Suites Tagaytay (www.discoverycountrysuites.com) is ready to welcome guests with fun activities and movie night on November 1 to 3. Families can have a relaxing weekend gathered around the garden for a Monster Mash afternoon, take part in Halloween fun and games, and unwind with the bed-and-breakfast's wine and cheese. End the day enjoying a movie night in the cool breeze of the Tagaytay climate, a bag of popcorn and a glass of monster juice.
Head down to the garden for an afternoon of trick and treats at 4 to 5 pm, then take a break from all the fun activities with a glass of wine and cheese platter to be enjoyed with good company paired with laughter.
LIMA PARK HOTEL
TAKE part in a spook-filled celebration filled with toys, games, and exciting prizes at LimaPark Hotel's "Andy's Trip to Infinity and Beyond Halloween Party" (www.limaparkhotel.com).
On October 26, from 3 to 5 pm, families are invited to come to the biggest Halloween party in Batangas wearing their freakiest, weirdest and funniest costumes. With High-5 Philippines cast members Alex Reyes and Gerhard Pagunsan, Andy's Trip to Infinity and Beyond is filled with lots of games and activities, plus spooky-themed rooms for families to enjoy. Expect hair-raising surprises and go trick-or-treating in all three Halloween rooms: Enchanted Forest, Haunted Hospital and Lost in Wonderland.
Kids are encouraged to bring their preloved toys which they can exchange for discount vouchers that can be used in any of the hotel's F&B outlets: PLUM, Garden Room, Patio Bar and Brew Company.
Admission tickets are available for P499 for adults and P599 for kids inclusive of buffet, access to all Halloween rooms, loot bags and more. Prizes for best costumes include overnight stays with free breakfast.
CRIMSON HOTEL
HALLOWEEN doesn't always have to be spooky; it can be a colorful sea-themed adventure. Crimson Hotel Filinvest City (www.crimsonhotel.com/manila) celebrates Halloween with a festive, colorful and fun-filled "Pirates and Mermaids Halloween Party" on October 31, 2 pm, at the Crimson Grand Ballroom.
Come aboard the Crimson ship and embark on a sea adventure while having a festive Halloween with fellow "pirates" and "mermaids." Three Halloween costume contest category awards will be given to deserving winners of Best in Pirate Costume for a girl and a boy, Best in Mermaid Costume for two girls, and Best in Halloween Costume for a girl and a boy.
Ticket for admission is P1,150 for kids two years old and above, which comes with seat allocation, while kids a year and below may join the party free of charge. Ticket includes a heavy snack buffet with free-flowing iced tea, interactive show in the ballroom, costume contest, Trick-or-Treat, photo booth, fun games, and activities, exciting prizes and giveaways.
The hotel's Halloween adventures continue with the "Treasure Chest of Feasts" at Café Eight featuring a treasure box full of savory and sweet treats at the Halloween-themed buffet spread. Enjoy this tasty and delectable culinary Halloween journey on October 27 for the brunch buffet, and from October 28 to 31 for the dinner buffet.
F1 HOTEL MANILA
GET to experience a Halloween celebration like no other at F1 Hotel Manila (www.f1hotelmanila.com). Encounter otherworldly activities as the hotel invites children of all ages and kids at heart on October 26, from 10 am to 2 pm, to the "Ghostbuster Halloween Party" in partnership with Columbia Pictures Philippines. Party as your own favorite character in the movie at the Infinity Ballroom and get a chance to win prizes in honor of Ghostbusters 35th anniversary. Celebrate the Halloween season with fun activities for only P1,800 per person.
MARCO POLO ORTIGAS
COME with friends to play spooky dress up, and party the weekend away as Vu's Sky Bar and Lounge of Marco Polo Ortigas hosts its annual Halloween bash with the "Black Party" on October 25. The celebration begins at 8 pm. Lots of spellbinding cocktails are up for plenty of toasts as night owls party the night away over stunning views of the Metro.
Dressing up this season has never been this exciting as the Sky Bar is set to award the best-dressed partygoers with special prizes. Entrance fee per person is at P499, and reservations may be made at 02-7720-7720 or bit.ly/ReserveVUs. n