To allay misconceptions brought about by concerns over the increase in premiums under the Universal Health Care, state health insurer Philippine Health Insurance Corp. (PhilHealth) said that the adjustment in its contributions is provided for by law to guarantee fund sustainability and to effectively implement the UHC.
According to Republic Act 11223, premium rates of Direct Contributors where land-based migrant workers belong will gradually increase from the current 2.75 percent to 5 percent toward the end of 2024. Likewise, salary ceiling will also increase from the current P40,000 to P100,000 over the five-year period, with income floor pegged at P10,000.
"The increase is necessary to strengthen our fund's ability to sustain and expand the benefits for the members. It should not be seen as unnecessary expense, but rather an investment in the health of their family," BGen. Ricardo C. Morales, PhilHealth president and chief executive officer said in response to concerns of certain OFW groups on the issue of contributions.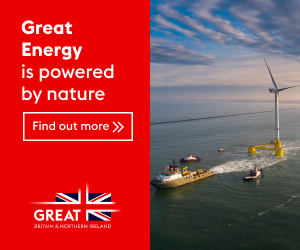 He added that maintaining an active PhilHealth membership through regular payment of contributions is a sure way of protecting themselves against the financial burden of treatment.
PhilHealth and Philippine Overseas Employment Administration (POEA) partnership for OFWs
The agency also said that talks are underway with the POEA to develop guidelines on how to best address the issue on premium increase as well as the systems for easy payment. The proposal aims to streamline processes in order to unburden OFWs as they fulfill their pre-departure transactions with the government.
"Such integration and streamlining hopes to promote efficiency and convenience, and is consistent with President Duterte's call for greater ease of doing business with the government." Morales explained.
The PhilHealth chief believes that it is more of a burden to OFWs if they leave the country without securing PhilHealth coverage not just for themselves but more for their families left in the Philippines.
Corruption issues—still awaiting results of investigation
Reacting to the 2019 Ulat Sa Bayan by the Presidential Anti-Corruption Commission (PACC), Morales expressed high hopes that the ongoing investigations will soon correct the perception of corruption in the state health insurance agency.
The PACC report echoes an unverified report of a broadsheet reporter in June this year alleging that PhilHealth lost some P154 billion due to overpayments and fraudulent claims. In several statements previously, PhilHealth clarified that the said amount appears to be a mere extrapolation of estimates, and therefore is a myth that has to be proven by the reporter himself for fairness in reporting.
"Corruption in the corporation is currently being looked into by government authorities, such as the Commission on Audit, Insurance Commission, National Bureau of Investigation, and the PACC, among others," declared Morales who is now drumming up efforts against fraud and corruption in and out of the institution. "We have been and will always fully cooperate with any official investigation to be conducted. Parallel to their  investigating efforts is our own probe to assess current policy and procedures that promote fraudulent practices so as to put a stop to any such practice in the corporation. Rest assured PhilHealth with its present management takes protection of the fund entrusted to it very seriously so as to better achieve the goals of Universal Health Care."