SOMETHING wicked this way comes in the local sports scene. And all we have to do is watch.
1. The National Basketball Association (NBA) is back, for one. And all those who put their lives on hold since June can now begin to inhale and exhale again, and start living. The 2019 to 2020 season of the National Basketball Association started off with a spectacular toe-to-toe at Staples Center between the Los Angeles Lakers and the Los Angeles Clippers. And although many expected the Yellow and Purple to prevail, the Kahwi-ful Clippers got the better of the LeBron-Anthony Davis-Dwight Howard fully loaded crew.
If you were wondering where you could watch more of the NBA in the following days, now that the games are no longer being televised on the usual channels (ABS-CBN S+A, Solar TV or Fox News), here's where you can be part of the most exciting basketball action in town.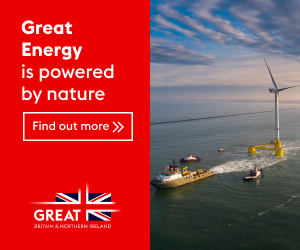 The NBA announced that select 2019 to 2020 NBA regular-season games will be livestreamed in the Philippines for free (!) on Facebook Watch and Twitter. Games will also continue to be available on NBA League Pass, the league's premium live game subscription service.
Starting Wednesday, select games will be available to fans in the Philippines for the first time across the league's accounts on Facebook (NBA Philippines) and Twitter (@NBA_Philippines), providing live and on-demand access to one game per day during NBA Tip-Off Week from October 23 to 29, and one game every Monday and Thursday from October 31 onwards.
2. It's almost Final Four Season in the collegiate leagues. The San Beda Red Lions have made a clean sweep of the National Collegiate Athletic Association (NCAA) eliminations and are the first to head to the Finals—just chilling till the Lyceum Pirates, the Letran Knights, the San Sebastian Stags or the Mapua Cardinals decide among themselves who will be part of the semifinals cast.
In the University Athletic Association of the Philippines (UAAP), it's the Ateneo Blue Eagles who are leading the way—not yet officially an automatic finalist, like San Beda. But looking more and more like it every day. Just yesterday the University of the Philippines Fighting Maroons qualified for Final Four status, but the official quartet and who will have twice to beat advantage is still an open ball game. UP at the time of writing still has a deed to solo second. But the UST Growling Tigers are breathing down their necks and the Far Eastern U Tamaraws, including the De La Salle Green Archers are all alive and kicking. Only the National University Bulldogs, the University of the East Warriors and the Adamson Soaring Falcons are out of the equation.
But when the Cheerdance Competition takes place on November 17, all universities are in the running again, albeit in this choice spectacle sport cum entertainment category.
3. Still in November, ONE Championship returns with an interesting twist. After its bombastic all-flags martial arts fest in Japan entitled ONE: Century, ONE action shifts to Manila with ONE: Masters of Fate. What to look forward to? An All Filipino main event. It will be Joshua Pacio of Team Lakay versus Rene Catalan of Catalan Gym. Not just a confrontation between a young northern hero (Pacio) and a much older but tough southern fighter (Catalan), it pits the Lakay martial arts way against the Catalan Fighting System.
"Pacio is only human," Catalan said of "Passion" Pacio. "I'm 100 percent focused on getting this belt. It's every fighter's dream to become a world champion. I'm hungry and determined to win the title."
Pacio wants a victory because he wants to inspire his Lakay Brothers to rise again and get back on top. "My preparations for my next bout are great," Pacio said. "We've been working on some of my weaknesses and strengthening the weapons in my arsenal. Anything can happen, especially that my opponent is a veteran in combat sports. [Catalan is 40 years old, Pacio is 23.] [But] I have been preparing for this bout for a long time, and we have seen improvements. There are still a lot of things I need to learn and perfect, but I will make sure that I will be well-rounded in Manila," he concluded. Fellow Lakays Eduard Folayang and Geje Eustaquio will also fight in Masters of Fate. The younger Catalan, Robin, will also fight in the undercard.
4. And if November has come, can the Southeast Asian Games be far behind? Barely a month and a week before the start of the most ambitious SEA Games of all (530 events, 56 sports in multiple venues across Luzon), the question still is. Are we ready? Have the preparations sidelined by delays (because of Phisgoc versus old POC conflicts) been brought up to date? Have all the equipment be procured? Will all the venues be finished and polished in time? We are optimistic that they will be, because the athletes are ready.
5. And then in December and January 2020, junior golf and junior tennis will get a developmental boost. DreamBig Events, a sports events company dedicated to providing a positive, motivating and challenging platform for young athletes living in Asia to improve their sporting skills is bringing world-class golf coaches for the first time in Asia. Its Gold Series Golf Camp, headlined as The Road To US College Golf, is open to junior golfers aged 12 to 18 years old, and will be held at the Orchard Golf & Country Club on December 17 and 18, 2019. In January, the same sports events company is doing the same thing for junior tennis, with a camp and a competitive tournament that will determine young talents' universal tennis ranking (UTR).
"This is an exceptional opportunity for young [athletes] to interact with world-class coaches and glimpse the future of how their game can evolve and take them to places they've never been before," said Akshay Maliwal, founder and CEO of DreamBig Events. "These camps do not just hone young athletes' skills, they introduce and familiarize athletes with the college recruiting process and lets them experience, even for two days, a day in the life of a college athlete at a top academic and athletic university," Maliwal added.
DreamBig Events has been working with coaches from top NCAA Division 1 and Division 3 universities such as Harvard, Yale, Princeton, Columbia, UC Berkeley, UCLA, University of Pennsylvania, Brown, New York University, Tufts and Carnegie Mellon University, Claremont-Mckenna, Johns Hopkins University, among others, for the last three years.