Pasay City Mayor Emi Calixto-Rubiano has expressed optimism that major business players will hike their investments in the city in the coming days with  her new policy on Ease of Making Investment (EMI).
Calixto-Rubiano noted that among the major aspects of her EMI policy is "full automation" and "updating of the processes" related to ease of doing business in Pasay, as well as the operation of one stop-shops of these processes.
The lady mayor is one of the principal authors of the Ease of Doing Business Act (Republic Act 11032) during her stint as Pasay City representative in Congress.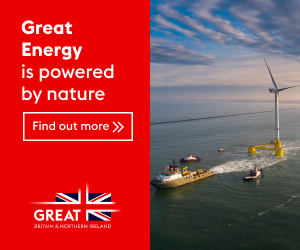 In her recent "Ulat sa Bayan" speech that coincided with her 100th day in office, Calixto-Rubiano promised to make Pasay City more business-friendly, as she expressed confidence that the city will register record growth in the coming years.
"Transactions will be done in one office only and the business permit will be released immediately," Calixto-Rubiano said.
Calixto-Rubiano further said the maintenance of peace and order is "vital in ensuring a vibrant business climate" and this is being addressed through her measures of enabling active cooperation of the Pasay City residents, especially with coordination and problem solving at the grassroots level.
"Peace, order, safety and security are my top priorities," she added.
The Pasay City government under her leadership, she added, is implementing necessary measures for efficient traffic management to facilitate the movement of goods and people, which are essential to businesses.
"We are among the most bustling and progressive cities in the entire country. Let us dream and work for a better Pasay," Calixto-Rubiano said as she assured the effective implementation of RA 11032 in Pasay City to help businesses thrive, while establishing job generation for local residents.
For his part, Hans T. Sy, chairman of the executive committee of SM Prime, said that the partnership between SM and Pasay is "very deeply rooted already" and that the fellowship of businessmen hosted by Calixto-Rubiano really "gives me the affirmation that we will continuously be putting more investments."
Meanwhile, Alfred Ty, chairman of Federal Land Inc., said that the open arms policy of the Pasay City government should be "emulated by every other city and see how it can prosper in a very collaborative manner."
Dean Y. Cid, general manager of Microtel Mall of Asia, said: "It's a positive sign that Mayor Emi is in support of the businesses."
Also present in the event hosted by Calixto-Rubiano and her brother, Rep. Antonino Calixto, were officers of Associated Anglo-American Tobacco; Conrad Hotels; DD Meridian Park; Fil-Chinese Chamber of Commerce; Hilton Hotel; Land Bank of the Philippines; Liwayway/Oishi; Maynilad; Megaworld; Meralco; Metropoint Ayala Mall; Midas Hotel and Casino; Pasay City Chamber of Commerce; Philippine National Bank; Resorts World Manila; Salem Investment Corp.; Sheraton Hotel; Sofitel Philippine Plaza; Star City Corp.; the Heritage Manila; and Toyota Philippines.