TO help save the lives of more Filipino children suffering from biliary atresia (BA), health-care institutions from both the Philippines and India have agreed to strengthen their collaboration on pediatric liver transplant by making the procedure widely available here at a more affordable cost.
No less than Indian President Ram Nath Kovind lauded this initiative of hospitals between the two allied nations, wherein Indian doctors will train their Filipino counterparts so that liver transplant surgeries can be done here via the local liver centers at a cost similar to that of India.
Considered a rare disease, BA is characterized by a biliary obstruction of unknown origin that presents itself in the neonatal period. It is the most frequent surgical cause of cholestatic jaundice in this age group.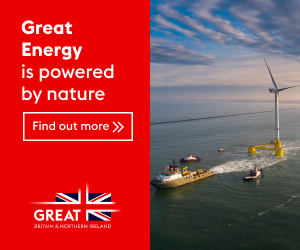 The current estimate for the incidence of BA relies on Asia data as a whole, as the Philippine has yet to start its own registry in cooperation with medical specialty societies. Recent scientific literature indicates that BA occurs in approximately 1 for every 18,000 live births in Western Europe. In the world, the reported incidence varies from 5 to 32 of every 100,000 live births, and is highest in Asia and the Pacific region. Females are affected slightly more often than males.
It is estimated that the price of this procedure, if done domestically, is around P4 million to P6 million, or up to four times that of India at P1.5 million. About 90 percent of BA patients survive after liver transplantation with a normal quality of life.
"I am delighted that India's engagement in this country has brought people's causes and life-giving projects be the next expanding ambit," Kovind said during the Philippine-India Pediatric Liver Transplant Program event held at the Shangri-La Hotel in Makati on Saturday.
Forty children and their families, who actually went to India and came back after a successful liver transplant, were presented to India's top political leader, who was in Manila last week for a state visit, together with First Lady Savita Kovind, and his public and private delagates.
In his speech, President Kovind said that with his meeting with President Duterte, they agreed "that our people must be placed at the center of our ties."
"I'm glad that the Indian medical institutions involved in the project are working with their counterparts in the Philippines to see how the success rate, as well as the cost of similar transplant in the Philippines, could be brought down. I wish them success in their endeavor," he said. Duterte's partner, Honeylet Avanceña, for her part, expressed her gratitude to Indian medical institutions and practitioners for sharing the burden of Filipino children and their families.
Avanceña, a nurse by profession, also relayed the chief executive's message of appreciation "to the generous and conscientious efforts" of Max Super Specialty Hospital and Indraprastha Apollo Hospital in India "for providing affordable medical services" to save the lives of local patients.
Duterte, according to her, also acknowledges the efforts of the Federation of Indian Chambers of Commerce (Phils.) Inc. (FICCI) in espousing the Philipine-India Pediatric Liver Transplant Program and valuable help in shouldering the cost of medicines and living expenses of Filipino children during their transplant procedure in India.
"On behalf of the parents and their children, please accept our most sincere and heartfelt gratitude, and may you carry on with your noble advocacies," said Avanceña.
At present, there are hundreds of patients lined up to undergo a liver transplant surgery. However, only a handful of Filipino medical practitioners are available to perform the procedure.
Seeing that capacity building is highly needed here, Health Assistant Secretary Abdullah Dumama Jr. bared that the head liver surgeons of Apollo and Max hospitals expressed their willingness to train Filipino doctors and nurses so that they can perform such operations in the country at the same quality and price of that in India.