I was in a conversation with my son, Gio, the other night and he brought up the idea of having a multidimensional approach to traffic problem-solving in a highly stressed environment as what we have in Metro Manila.
Normally we view traffic solutions in a two-dimensional way, meaning our efforts to decongest traffic would be to attack it from where we stand and view it, such as widening the streets or reducing vehicular traffic. Hence, we have road expansion encroaching on sidewalks and the so-called road dieting or narrowing the lanes to accommodate more vehicles. All good and necessary ideas. But with these, we will be hitting the wall soon enough, not to mention sacrificing other areas, such as in this case, pedestrian space and ample vehicle-to-vehicle distance.
In a multidimensional approach, we go beyond the bounds of what we see as acceptable and play around with the "what ifs" dimension. Take the case of spatial dimension. In such an approach, we go beyond the roads as we see it and consider the space beside, above and below the existing road space. Thus, "below" would refer to the subways, and the river ferries "beneath." "Above" would refer to the planned Edsa skyway of Ramon Ang and the cable cars above ground.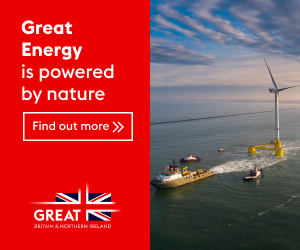 But going multidimensional would also go beyond physical dimensions and also in other areas, such as stakeholder participation and funding. This is where it gets exciting. Case in point, let's look at Edsa and the planned elevated walkways. We don't need to wait for government to plan it entirely or have it funded solely.
In a multidimensional approach, adjacent buildings and establishments along Edsa can become the extension space to realize elevated pedestrian walkways or parking areas. All that is needed would be to connect building to building via connector passageways providing an unhampered walkable area above ground. And more important, would be to have open minded private business entities who own these buildings and see the benefit of providing a healthy walkable environment for their present and potential customers.
We have seen this in other countries and even in our very own Makati CBD with the Ayalas propagating such walkways connecting the various buildings in the area. And the same application can immediately happen in Greenhills, Cubao, Ortigas and BGC, all with that very important private sector participation.
I remember when I was with the MMDA, we already initiated talks with SM Megamall and the Shangri-La Mall operators to jointly build an elevated walkway connecting their malls to facilitate pedestrian traffic from the MRT Shaw station to both their malls. This would not have just provided a convenient train-mall pedestrian transfers, but it would have provided for a freer-flowing level ground vehicular traffic.
Pushing the idea even further. Let's ask the question: Who benefits from traffic? Surprisingly, there are industries that do, such as the billboard and the telecom industries. The most expensive billboards are those on Edsa. And I would guess that telco demand on Edsa is as congested as that of the vehicle congestion. These businesses make great money off our traffic miseries. That they have to admit. Otherwise, try putting a billboard or a fiber-optic cable in the middle of nowhere, and nowhere will it come close to the money being made on Edsa.
So why not extract a special tax or fund from these businesses—like a congestion opportunity fund, then use the funds to build the elevated walkways and other traffic decongestion infrastructures that we need?
These are just some off-the-cuff examples of thinking multidimensional, both spatial and even on other areas, such as private sector participation and funding. But maybe thinking out-of-the-box or thinking multi-dimensional should be given more thought. Two-dimensional thinking is good and needed but it is finite and we are close to maxing it out. Thinking multidimensional will open us up to limitless solutions to fight this problem of ours called traffic.
Thomas Tim Orbos was former DOTr undersecretary for roads and general manager of the MMDA. He is currently undertaking further studies at the McCourt School of Public Policy of Georgetown University. He can be reached via e-mail at thomas_orbos@sloan.mit.edu