The gospel of today contains the parable of the judge who was being pestered by a poor widow to do her justice. Although the unjust judge did not do it because of his sense of justice, he nevertheless avenged the poor widow because of her insistence.
The lesson that Our Lord added to this parable is quite explicit: "Pray always and do not lose heart" (Luke 18:1).
God always listens to our prayers. And since He is a loving Father, He not only listens, but He wants to give us the best.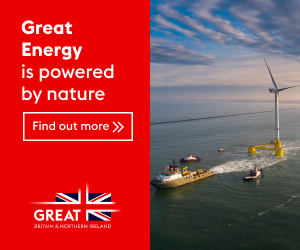 However, at times we pray for things that, in the all-knowing mind of God, He knows are not the best for us. And so it seems that our prayers are unanswered. In fact they have been answered, better than we could have suspected.
At other times, God wants us to pray some more before He grants us what we are asking for. That is because prayer is in itself something very good for us.
Prayer makes us more aware of our condition as creatures and our dependence on God.
The First Reading of today is a wonderful illustration of this. Moses watched the battle going on. As long as he had his hands raised, the Jews had the upper hand in the fight; when he got weary and rested his hands, the tide of battle would change.
Although the Israelites and Moses were doing their part, it was really God that was doing the battle for them. And it was good for them to realize this.
After that memorable battle, I am sure that none of the Jews, not even Moses, would have attributed the victory to their own merits, even if they got and weary. It was clearly God's work.
When we pray hard for something good and it seems that it is long in coming, perhaps God wants us to realize that we cannot attribute this good thing to our merits.
That is why one of the qualities of a good prayer is perseverance and constancy. It is, after all, a request. It really depends on the good pleasure of God to grant it. Persevering prayer makes us realize this.
Therefore, we should never get discouraged in turning to God for help. Let us always remember that He is a loving Father. And He, Himself, said that He will never forget us.
Even if it were possible that a mother should forget the child that she has borne in her womb, yet God will never forget. He loves us more than all the fathers and mothers in the world can love their children. Let us, therefore, pray with undaunted confidence.
One of the things we should pray for is the needs of the missions. There are still so many persons who have not heard the Word of God and the saving doctrine of the Church.
There are countless silent and industrious workers for the Lord, spending their lives for this work. The patroness of the missions is Saint Therese of the Child Jesus. She never went out of her Carmelite cell, yet her prayers were a real support to countless missionaries all over the world.
We can imitate her in that apostolate based on the communion of the saints.