OLYMPIAN Mary Joy Tabal has ramped up her preparations for the 30th Southeast Asian Games with the help of three coaches as she heads into the final stretch of her training.
Besides her personal coach, John Dueñas, the Cebuana is getting help from two Japanese coaches, Yuhei Sato and Akio Usami, who are expected to help the runner retain her SEA Games crown.
Tabal is obviously learning from the best. Sato is the head of the women's long distance team at the Nippon Sports Science University (NSSU), where Tabal went to train last September 4, while Usami is a marathon veteran of the 1968, 1972 and 1976 Summer Olympics.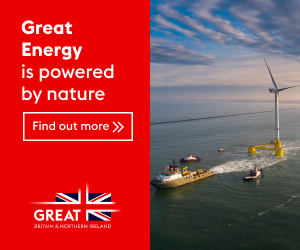 Tabal, who handed the Philippines's its first gold medal in the 2017 SEA Games in Kuala Lumpur, where she finished with a time of 2:48:26, is hoping to refine her tempo running training until the first week of November in aid of her endurance training.
"We're currently in the thick of our preparations, which means mileage is getting higher, track workouts are getting harder, legs are getting heavier, miles per miles per week, long runs, long intervals, being able to run on tired legs, mind over matter going to our peak period," said the 30-year-old Tabal.
"I have never been this focused and motivated to train harder for this was my longest SEA Games' preparation," added Tabal, who is hoping to repeat her dominant SEAG win in Kuala Lumpur.
Tabal's time in games two years ago was seven minutes ahead of eventual silver medalist Vietnam's Hoang Thi Thanh. She was also nearly 10 minutes ahead of Natthaya Thanaronnawat, the 2015 gold winner from Thailand.
Tabal last went to the NSSU back in 2016 when she was preparing for the Rio de Janeiro Olympics.
"The Philippine Sports Commission [PSC] has been supportive of Tabal and the rest of the Philippine team, especially for this SEA Games which we will be hosting," PSC Chairman William Ramirez said. "The recent developments, where we had international victories will be an inspiration to all of us."
"Our daily routine would be, training twice a day but a certain period where we need to spend for a 10-day training camp, we train thrice a day. During this time, we are taught how to overcome fatigues, and discipline for ourselves, discipline for the training program," said Tabal, who is up as early as 5:30 a.m. to train in a stretch that takes her until 4:15 p.m.
"I have nothing else in mind now than gold. I only have to focus on this event, so I will be giving everything can," Tabal said. "For now, I don't really focus on who's my biggest opponent, because for me, every representative from each nation is my competitor for the gold. I just focus on getting better, stronger and preparing my body for the action."