Mining, the most hated, despised (name all the words in the dictionary that means despicable) industry in the country has waved the SOS flag to bamboo to help it show to the public that it wasn't as bad as its detractors paint it to be.
With its public perception at its lowest, the industry for years has struggled to win the people's heart by immersing itself into the communities where it operates—providing them with livelihood, medical care, education, sanitation services and more important, creating economic activities.
Yet, the stigma of catastrophic accidents of yesteryears would seem hard to erase. The image of swath of destruction caused by excavated mountains, which was once a picture of verdant greens, and the displacement of indigenous townsfolk from their ancestral lands have all given the mining industry a terrible image that anti-mining activists are just too happy to take advantage of.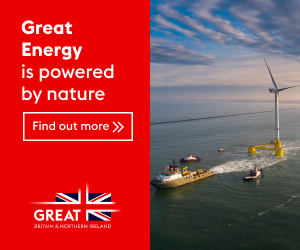 While the industry has undoubtedly contributed to the country's economic development, mining, particularly the open pit method, is deemed by some experts as a destructive activity. Its disposal of toxic wastes in reservoirs, irrigation systems and agricultural lands has been damaging to the environment. Thus, efforts have been done to rehabilitate, regenerate, revegetate, and reforest mined-out and mine tailings-covered areas to bring back their productivity.
Today, (October 17), at the Manila FAME, industry stakeholders—Chamber of Mines of the Philippines, the Philippine Nickel Industry Association, Department of Environment and Natural Resources (DENR), and Department of Trade and Industry (DTI) unwrap what they call the "Bamboo Initiative"—a nationwide campaign targeted to revegetate mined-out areas with fast-growing bamboo trees. The project aims to increase bamboo production and create money-spinning endeavors for mining communities.
Environment Secretary Roy Cimatu said in a press statement the group chose bamboo in rehabilitating degraded lands because it "grows fast, releases 35 percent more oxygen than trees, and can absorb heavy metals from contaminated soil or water."
Trade Secretary and Philippine Bamboo Industry Development Council Chairman Ramon Lopez added that "the potential for bamboo is limitless, given the variety of its use." Lopez also lauded Cimatu and the mining companies who have started to plant bamboo in their mined-out areas, which will help increase the supply of raw materials for use in creating high-value bamboo products in the future. According to the Mines and Geosciences Bureau, 12 mining companies have already started planting bamboo in 12 provinces across nine regions all over the country.
Marcventures Mining and Development Corp., a wholly owned subsidiary of listed Marcventures Holdings Inc., has in fact made bamboo farming the heart of its mining rehabilitation program. MHI President Isidro Alcantara in previous press interviews said the industry has long been looking for ways to clean up the destructive effects of mining.
He was quoted as saying: "When you undergo rehab, you normally plant trees. They do not really provide any means of livelihood for people living there especially the indigenous people. Once the mine leaves after 10 or 20 years, there will be nothing left and it is only good while it is there…. Rehabilitation should have two purposes, one is to restore and enhance the environment, and second is to leave long-term sustainable livelihood."
Bamboo, known as the "green gold of life" and "grass of hope," is effective in arresting soil erosion, landslides, and flooding—the usual calamities in any mine site. Aside from releasing up to 35 percent more oxygen than any other trees, and segregating up to 12 metric tons of carbon dioxide per hectare, it is the fastest- growing shelter for the rehabbing despoiled lands.
It can be made into furniture, used in fiber, clothing, pulp and paper production, food ingredients, beauty products, architecture, and construction. Harvest time only takes three years, and the whole process costs much less.
In fact, the country's bamboo-based furniture industry multiplies at an annual rate of 15 percent with export revenues amounting to $3.2 million per year. Worldwide, bamboo-based handicraft industry swells by an average of 7 percent with export revenues of $8 billion yearly. According to the Philippine Bamboo Foundation Inc., some bamboo species can withstand 52,000 pounds per square inch before reaching breaking point, almost close to that of steel with 60,000 pounds psi. Currently, only 52,000 hectares in the Philippines have been planted with bamboo, and with mining industry using the grass for rehab, the figures could go much higher.
Can bamboo be an effective PR for the much maligned mining industry? As they say, the proof of the pudding is in the eating.
For comments and suggestions, e-mail me at mvala.v@gmail.com