THE Makati Business Club (MBC) on Wednesday asked the Supreme Court to dismiss the election protest filed against Vice President Leni Robredo to allow her to focus on her duties as the country's second- highest leader.
The MBC welcomed the decision of the SC, sitting as the Presidential Electoral Tribunal (PET), to release to the camps of Robredo and former Sen. Ferdinand R. Marcos Jr. the test recount of the 2016 vice presidential election results. The group said this should be a step nearer the dismissal of the election protest lodged by Marcos.
The MBC, one of the country's largest business groups, said putting the election protest to rest will reduce the political and judicial jitters brought about by it, as well as allow Robredo and the SC to busy themselves with issues that directly impact their constituents.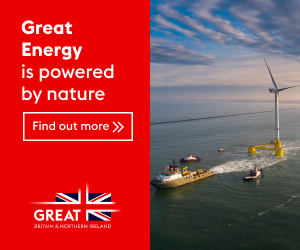 "[The] Makati Business Club welcomes the Supreme Court's decision to release the report on the test recount in the 2016 vice presidential election protest. We hope this is a step toward dismissing the protest, and reducing the political and judicial uncertainty that came with—uncertainty that manifests risk premiums for those who would invest in Philippines jobs and industries," the MBC said in a statement.
"We further believe that putting the protest to rest would free both the [Supreme] Court and the Office of the Vice President to focus on pressing issues with great impact on the well-being of the Filipino people," it added.
The SC, sitting as PET, on Tuesday voted to release the report on the recount of ballots in three pilot provinces—Camarines Sur, Iloilo and Negros Oriental—as raised by Marcos in his protest. The Robredo and Marcos camps were asked to comment on the report.
The report includes at least 5,417 precincts in Camarines Sur, Iloilo and Negros Oriental, which were selected by the Marcos camp as the pilot provinces where an initial determination of the merits for an election protest will be made.
The PET also instructed the vice president's camp to submit within 20 days its memoranda on Marcos's motion to nullify the poll results in three Mindanao provinces: Basilan, Lanao del Sur and Maguindanao. The defeated vice presidential bet is seeking the annulment of the results in these provinces on allegations of terrorism, intimidation, harassment and pre-shading of ballots.
The MBC is one of the few business groups in the Philippines actively releasing statements in support of democracy issues, such as rule of law and freedom of the press, at a time the government is accused of going hard on its critics.
In February the MBC demanded the government to uphold the freedom of the press following the arrest of Rappler CEO Maria Ressa over a retroactive cyber-libel case. In a statement, the MBC said: "A brave and free press is an ally in the fight against corruption that we and the government espouse in order to encourage investments badly needed to generate employment and wealth creation that is truly inclusive."